Day 8, Sunday
from looking at Fuerteventura through the camera lens it was looking the clearest day so far and I was itching to go back up the volcano to get some new shots with my camera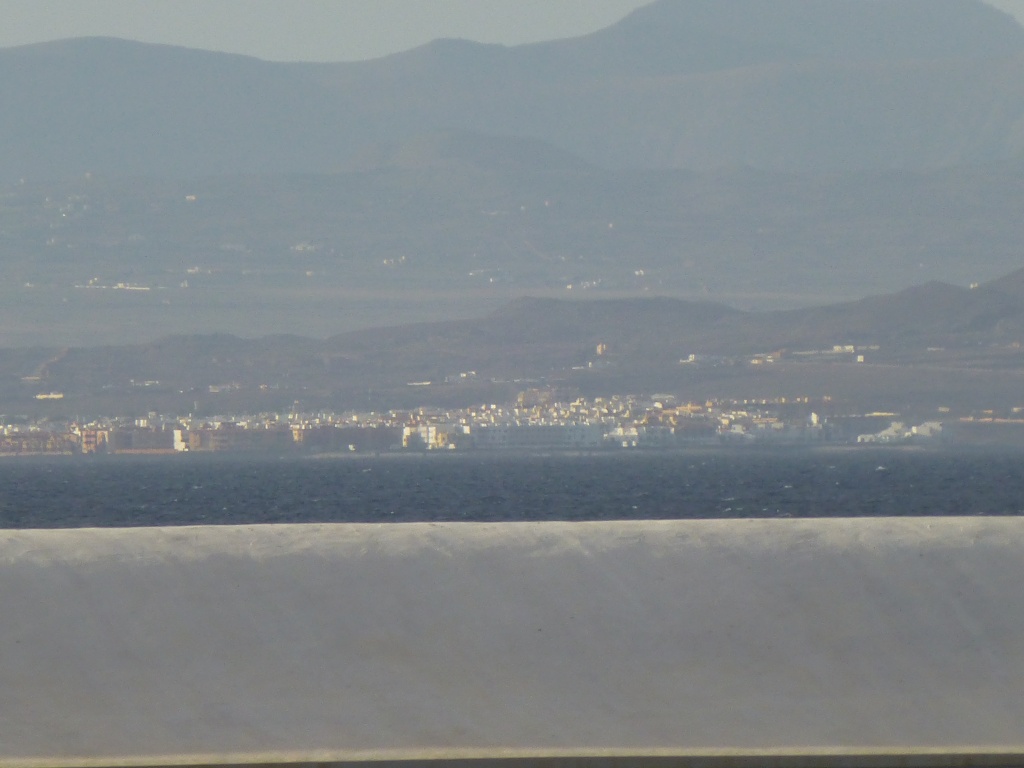 Also there is a famous cake shop down at Faro Park that everybody talks of that I wanted to investigate. Mrs Db was going to have a morning around the pool whilst I attempt to get to the volcano by the no 30 bus this year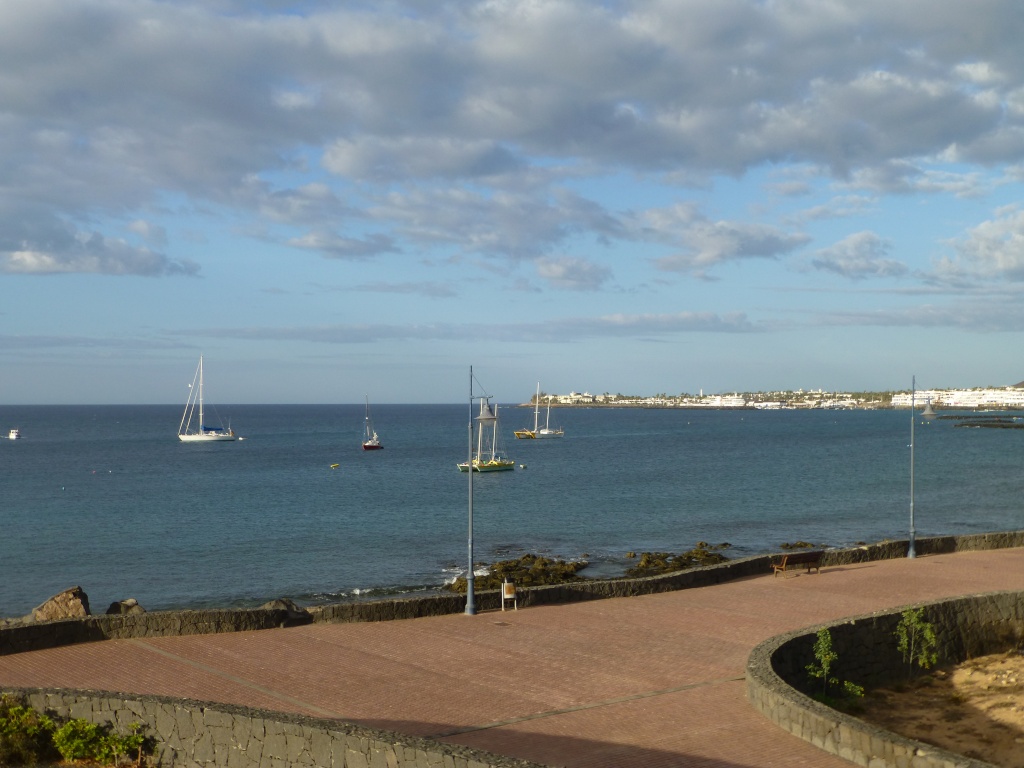 so it was a walk up to the roundabout from the marina to the bus stop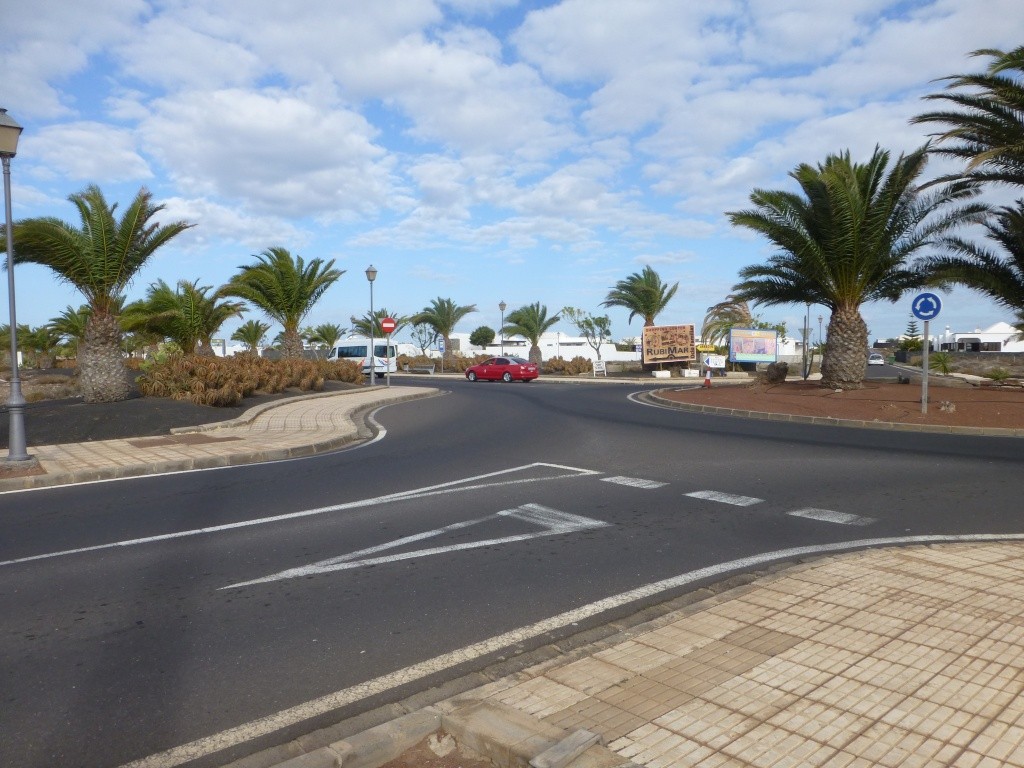 I had already spotted the bus stop times the previous day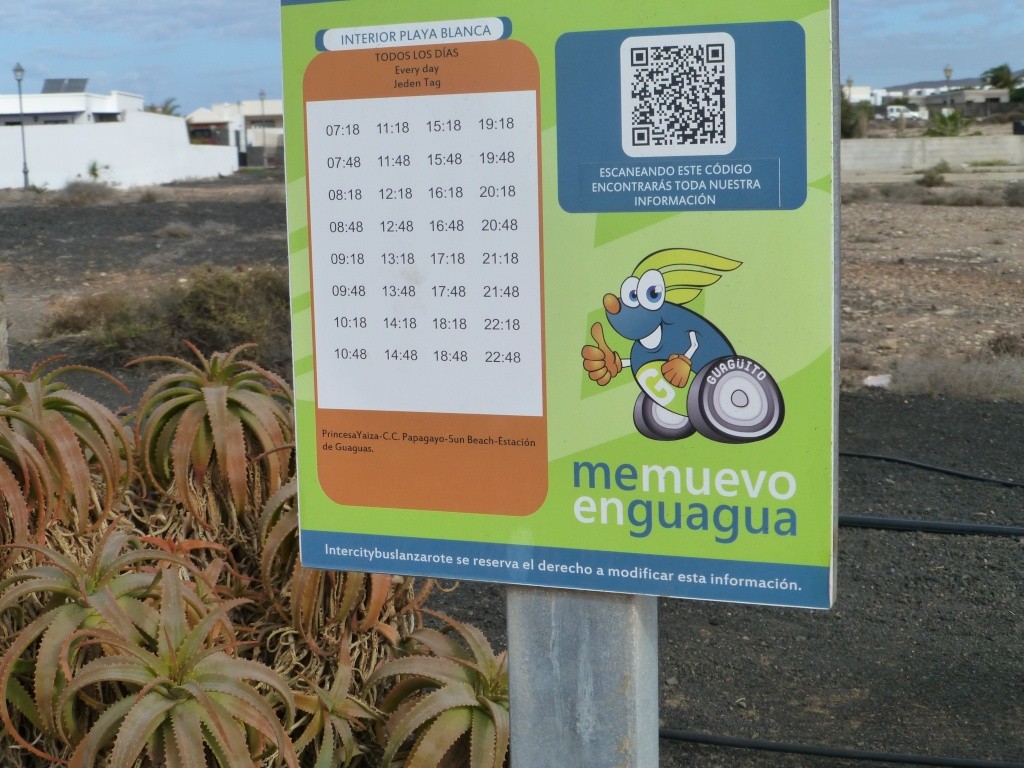 The buses run to time here, as there is no traffic or rush hour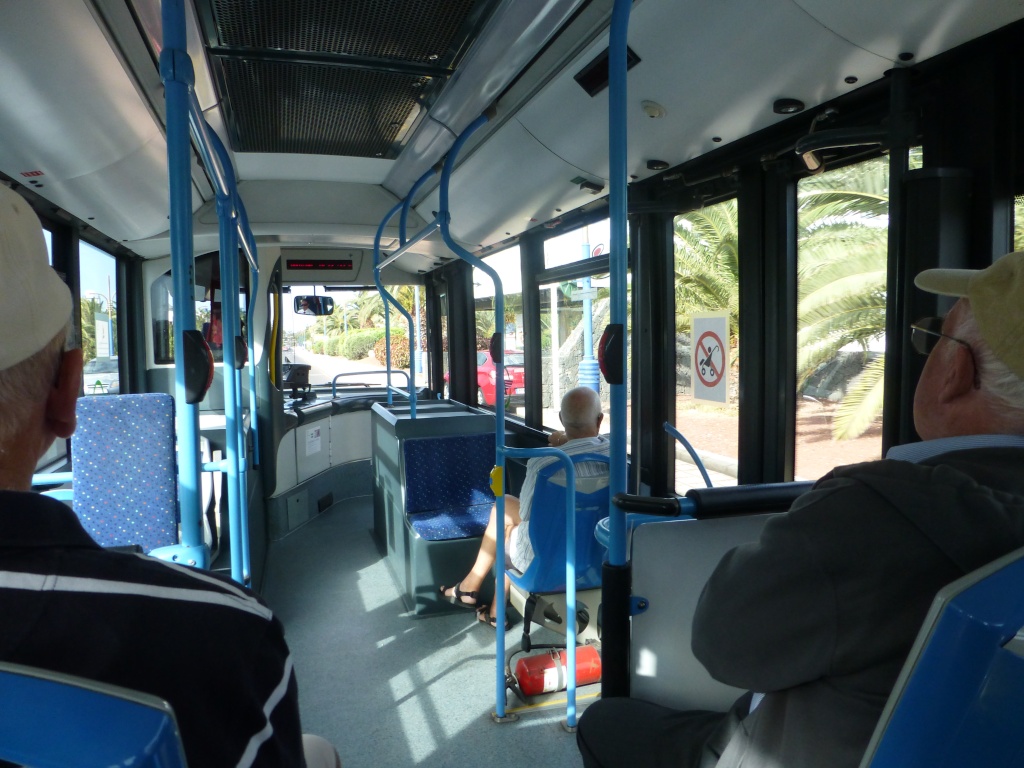 I had arranged to be back to Mrs Db for lunchtime and set off early, well 10am lol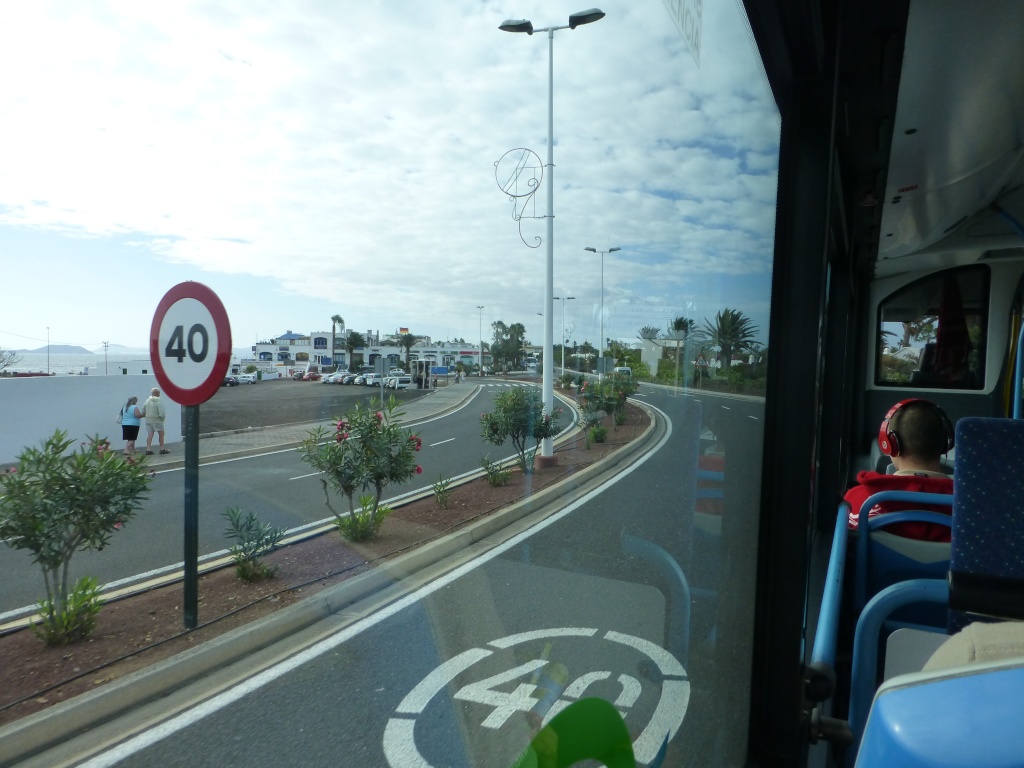 I asked the driver to call out the nearest stop but he didn't, but it was fairly obvious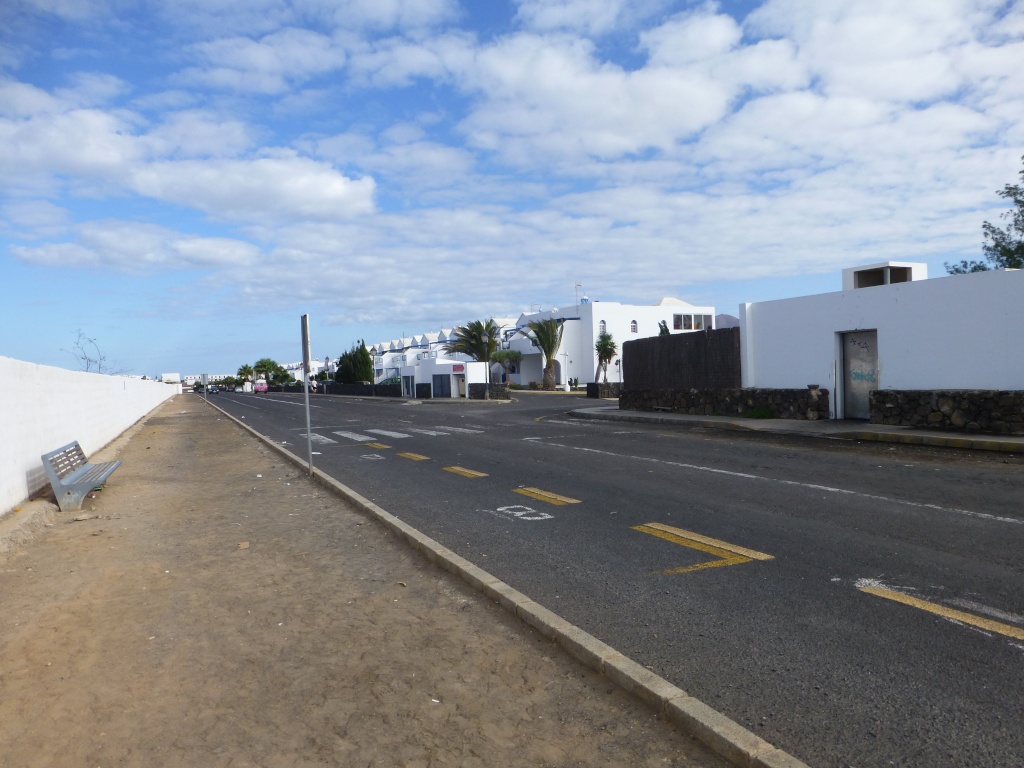 I recognised the Paradise Island hotel from the previous trip
then it is was basically head for the volcano which has several paths all leading into the same direction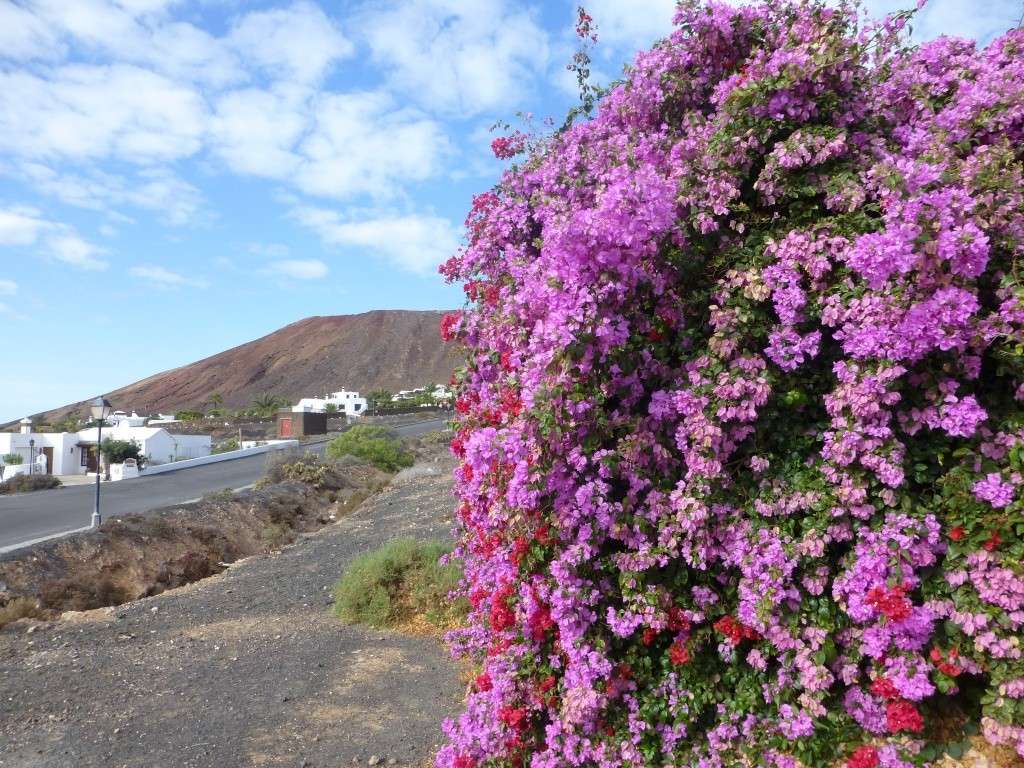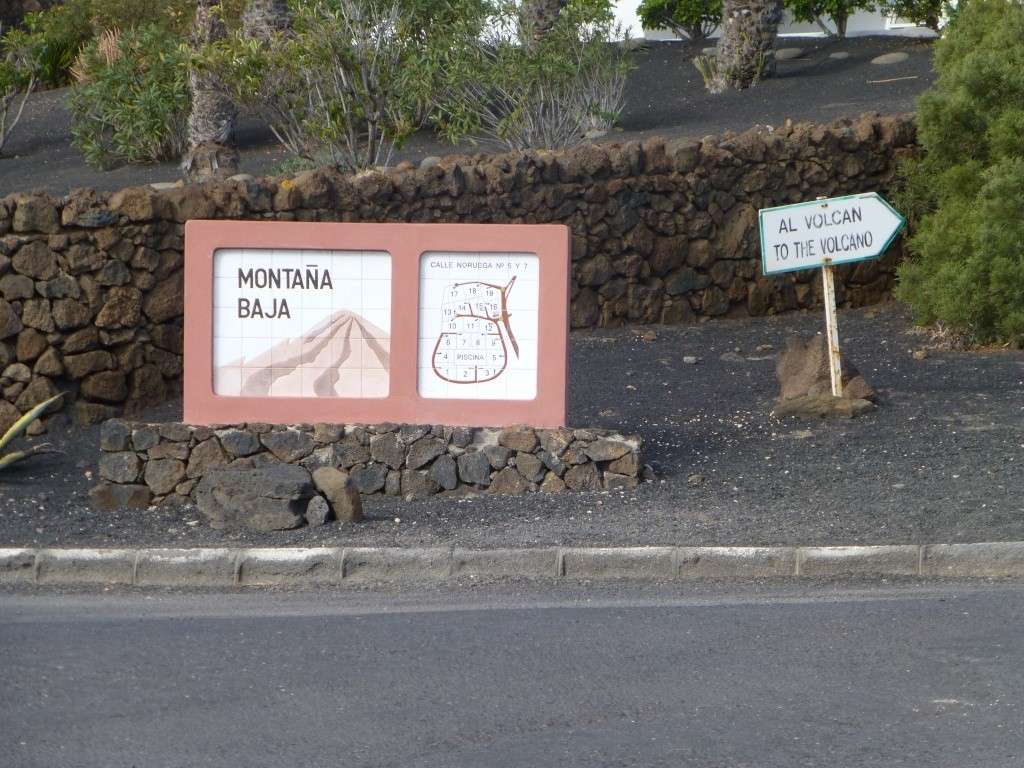 I ended up going down this road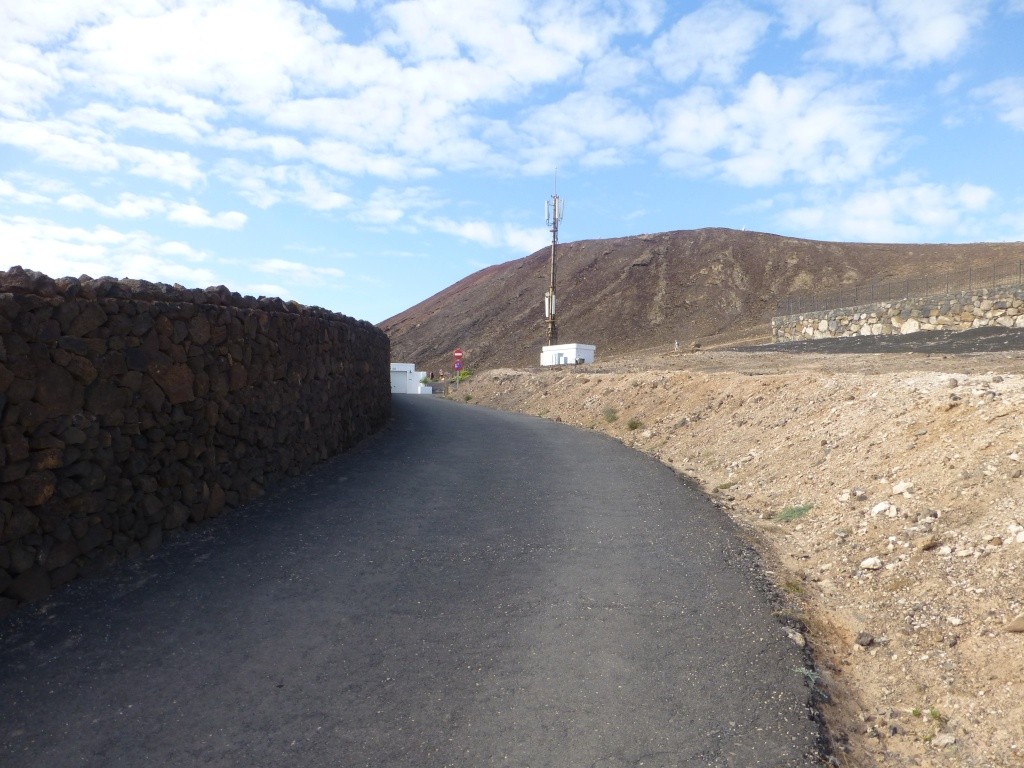 which sort of came into the pathway a little way up lol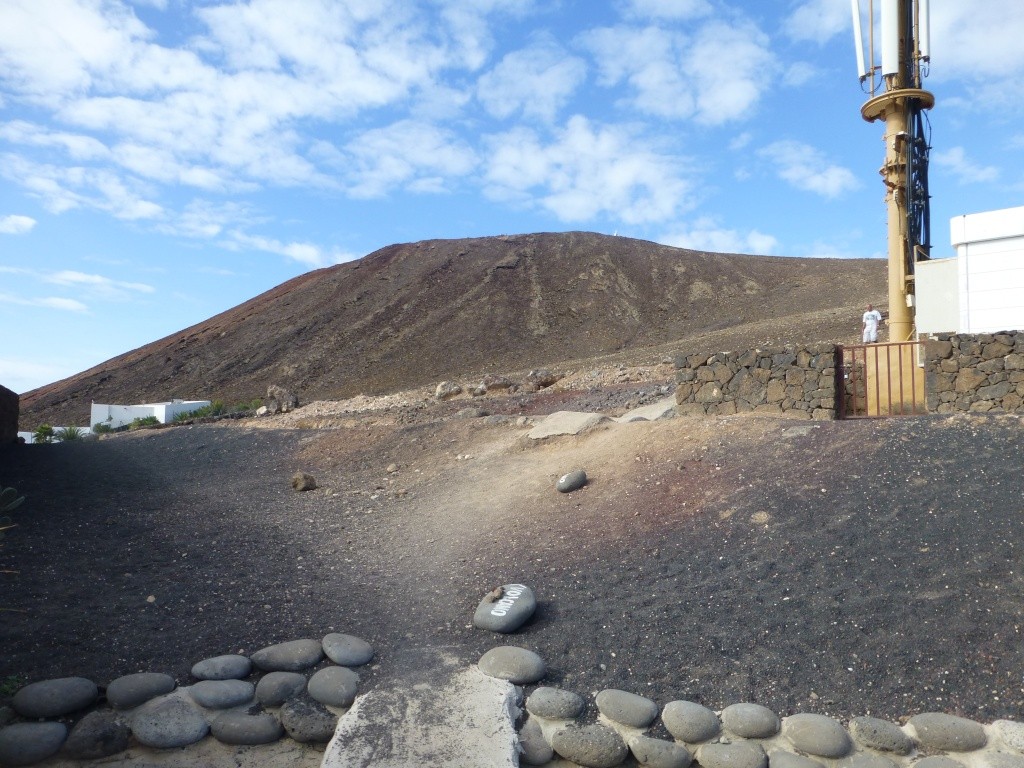 The was no one ahead of me which is good for photographs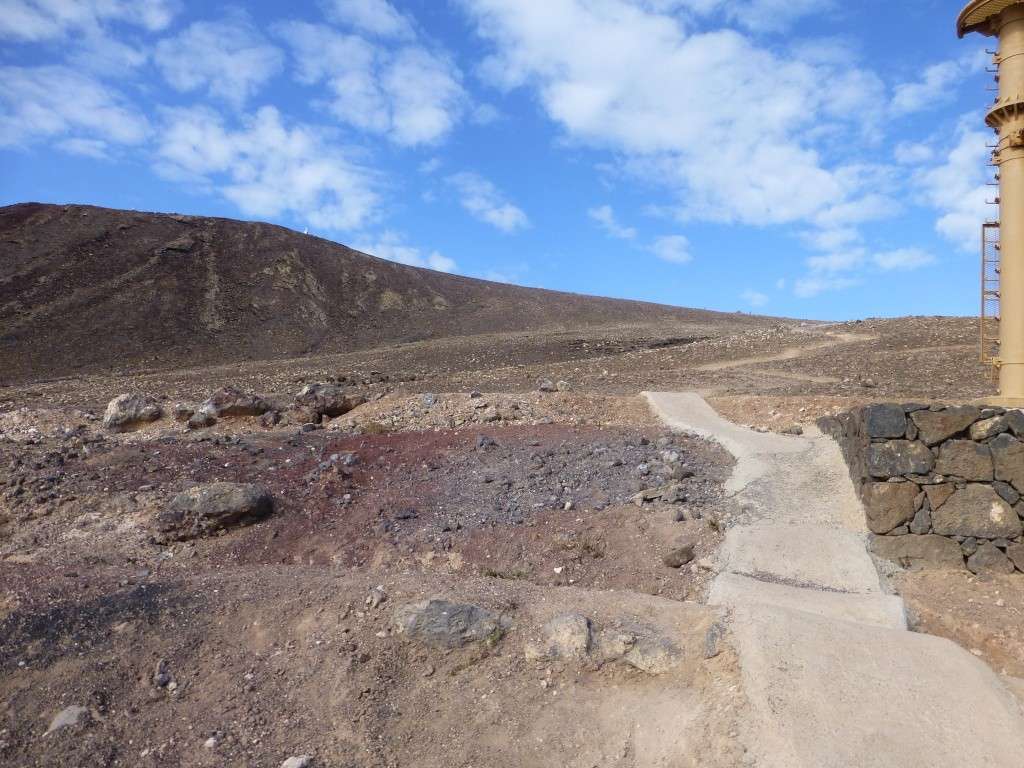 so just sit back and see the walk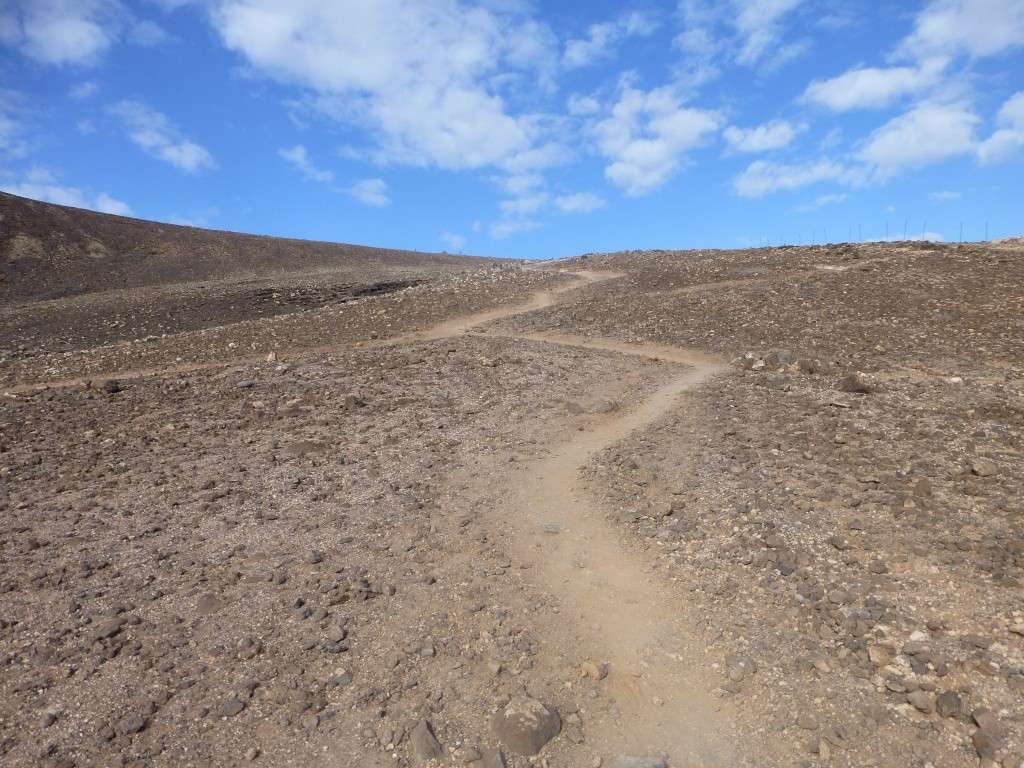 looking down there was a party coming up, which would get in the way of the view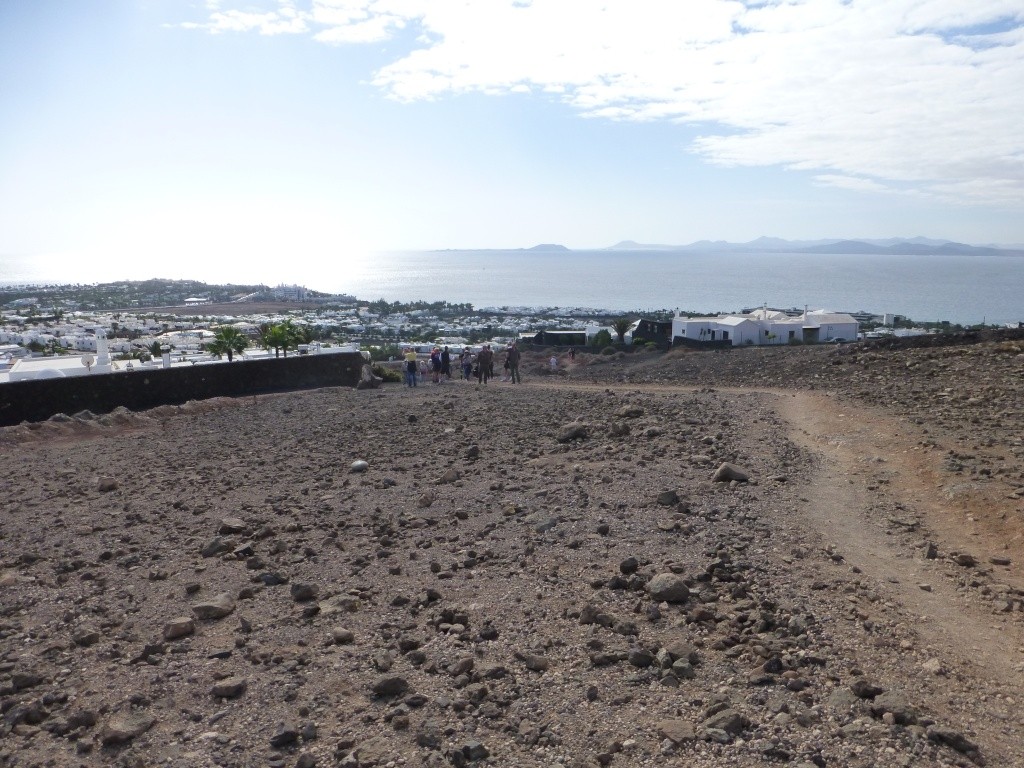 So this will give you an idea of what shoes to wear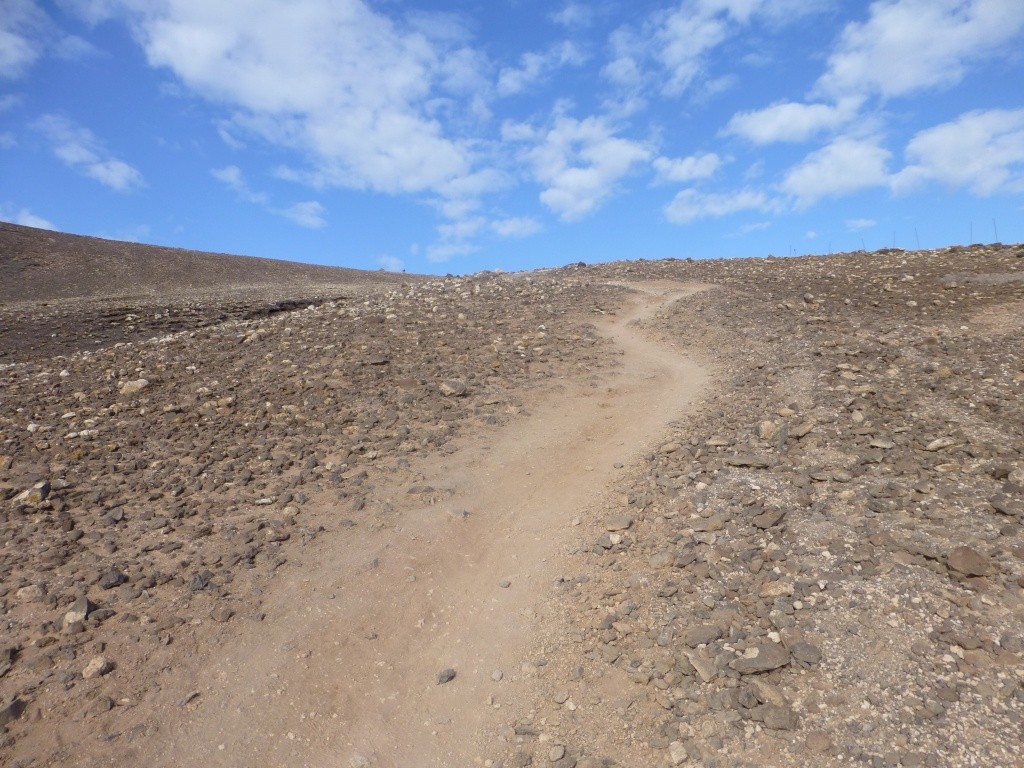 I take a picture every so often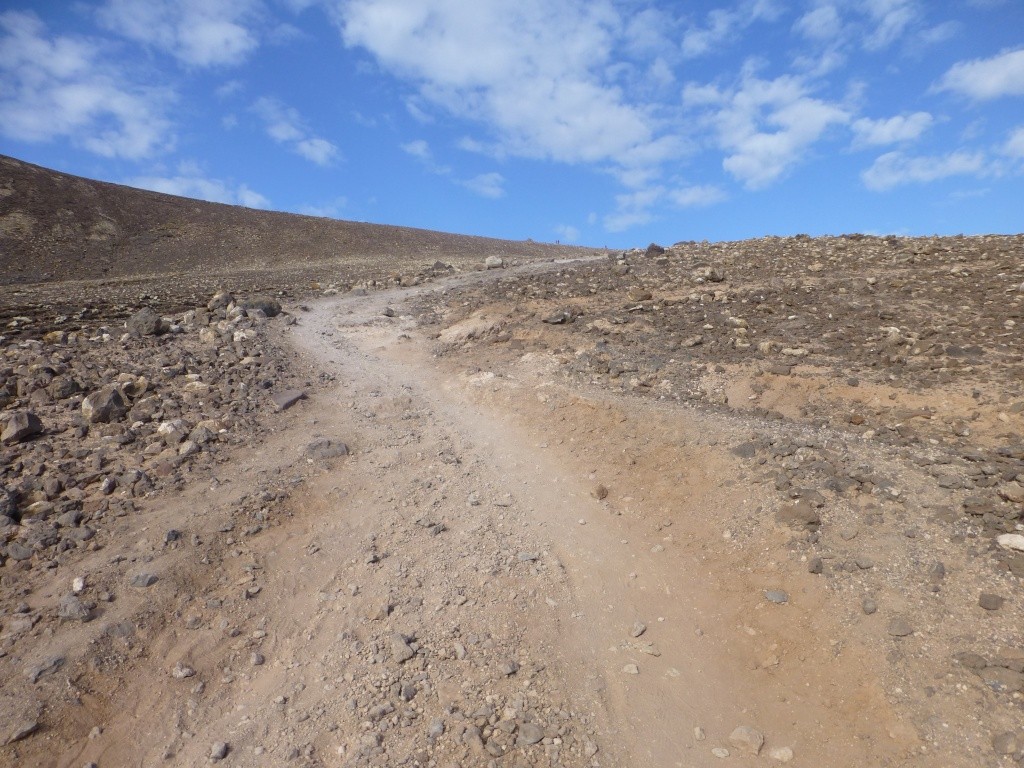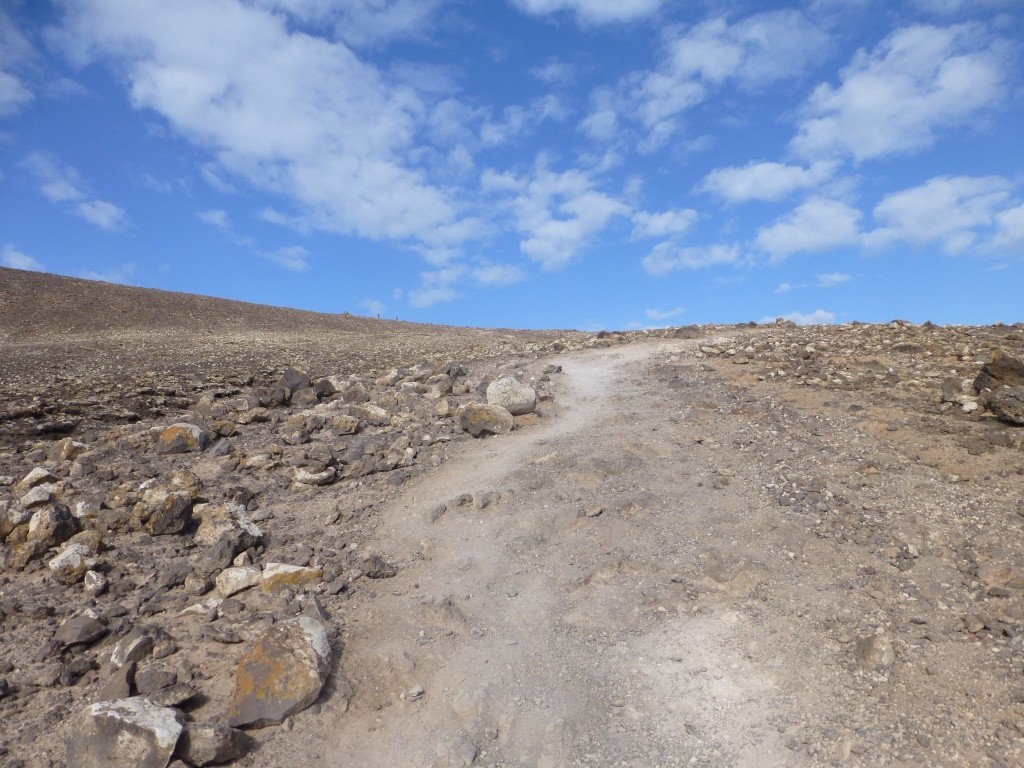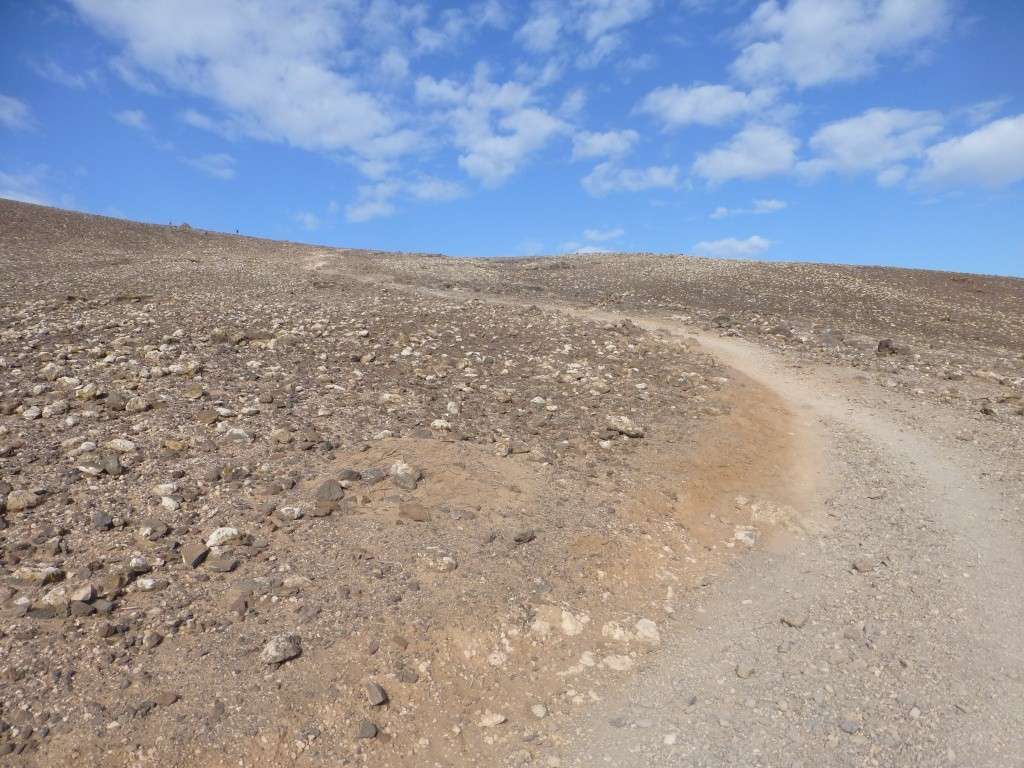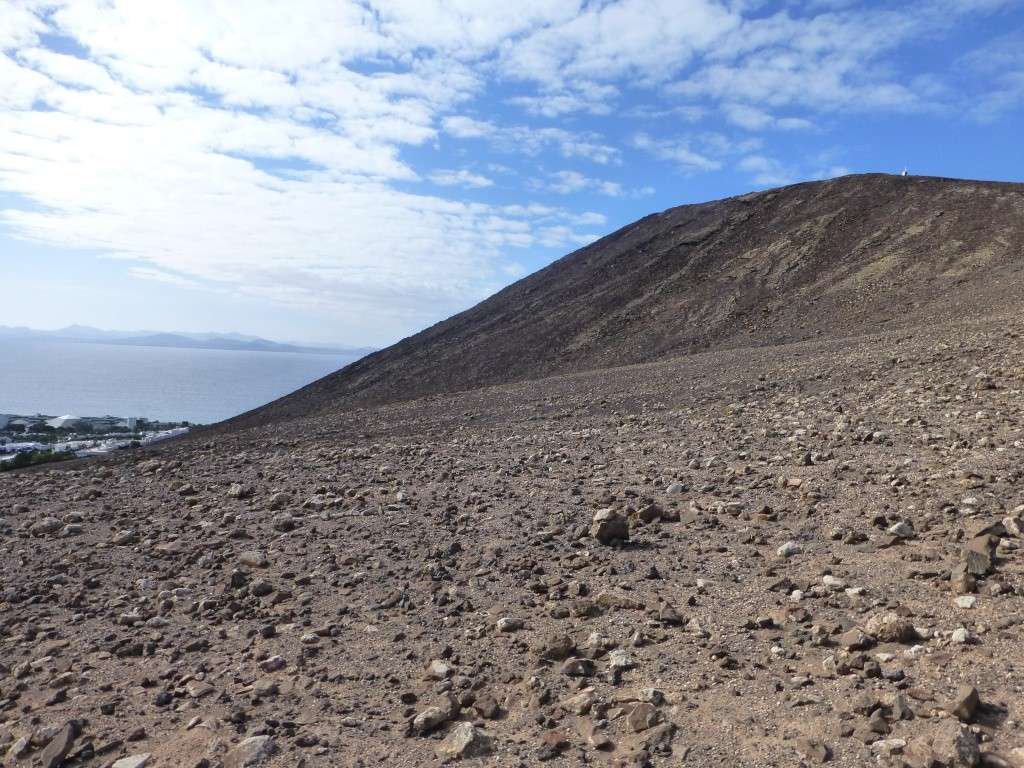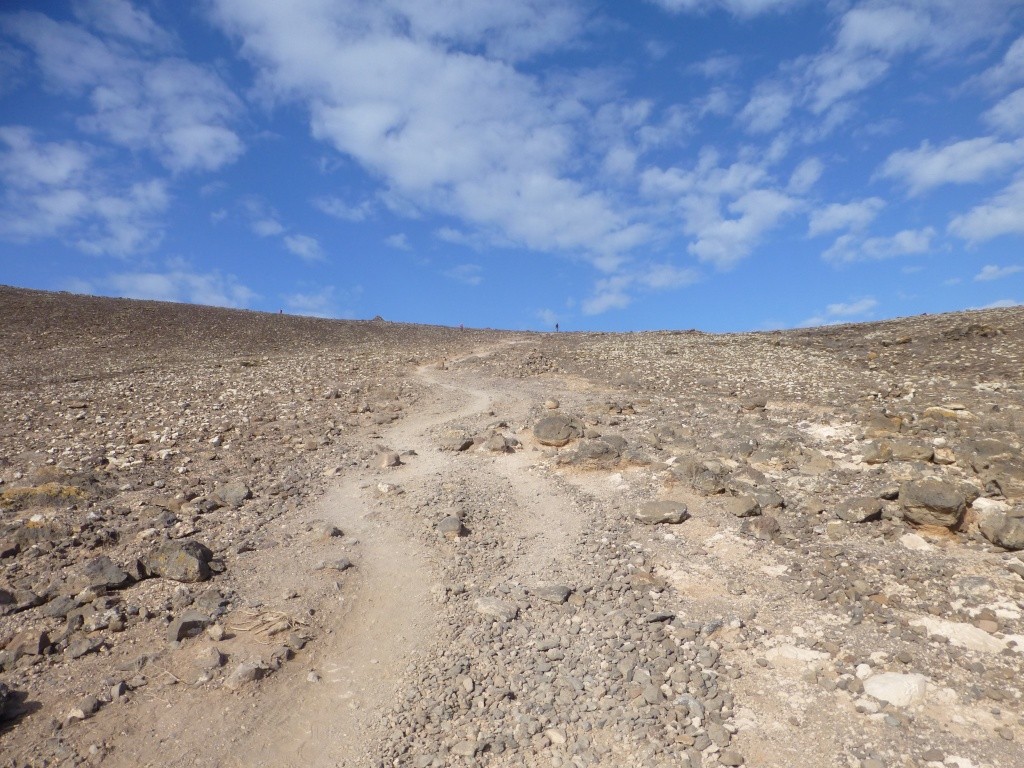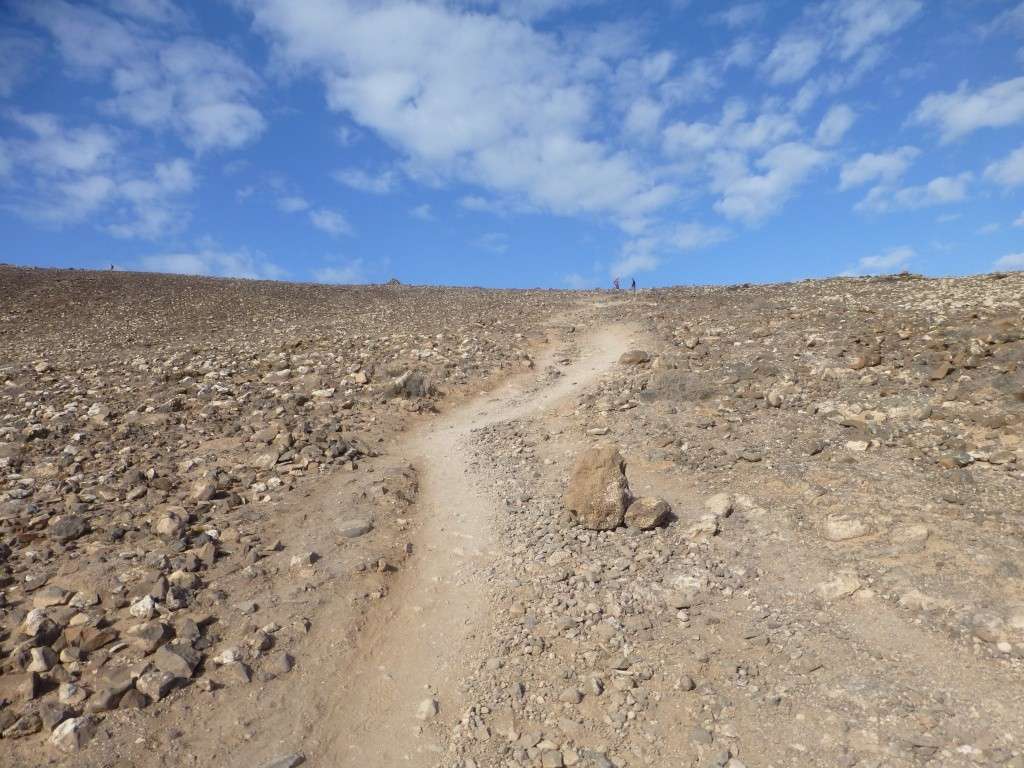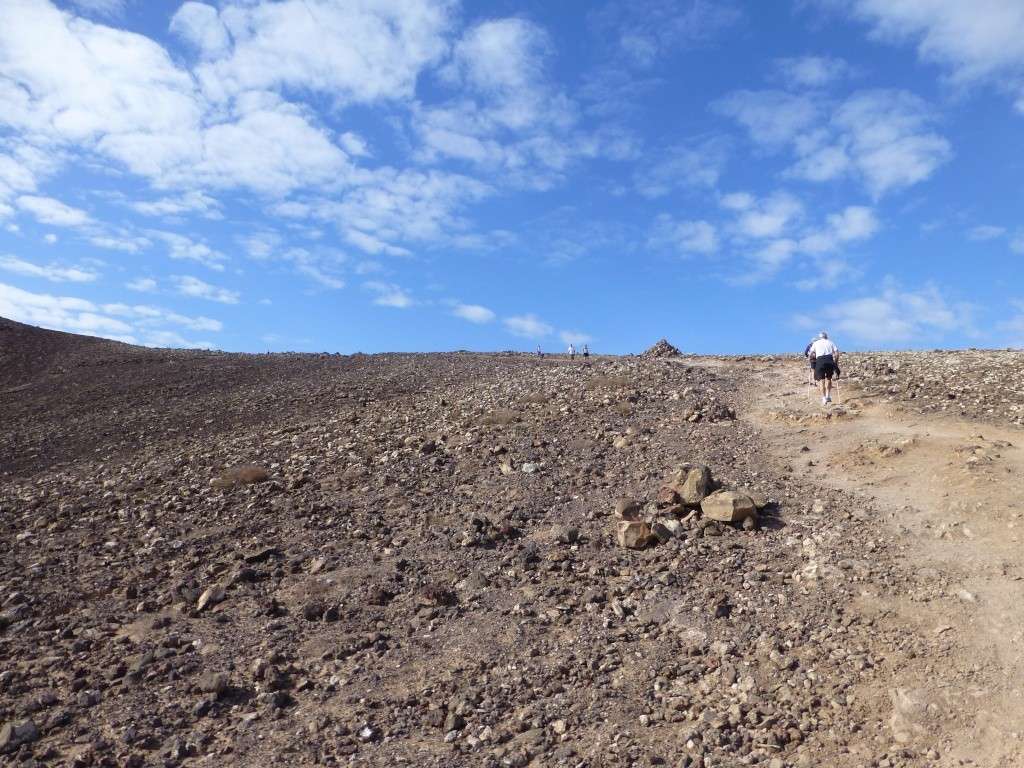 Hey, what happened to my little red stone I placed here 3 years ago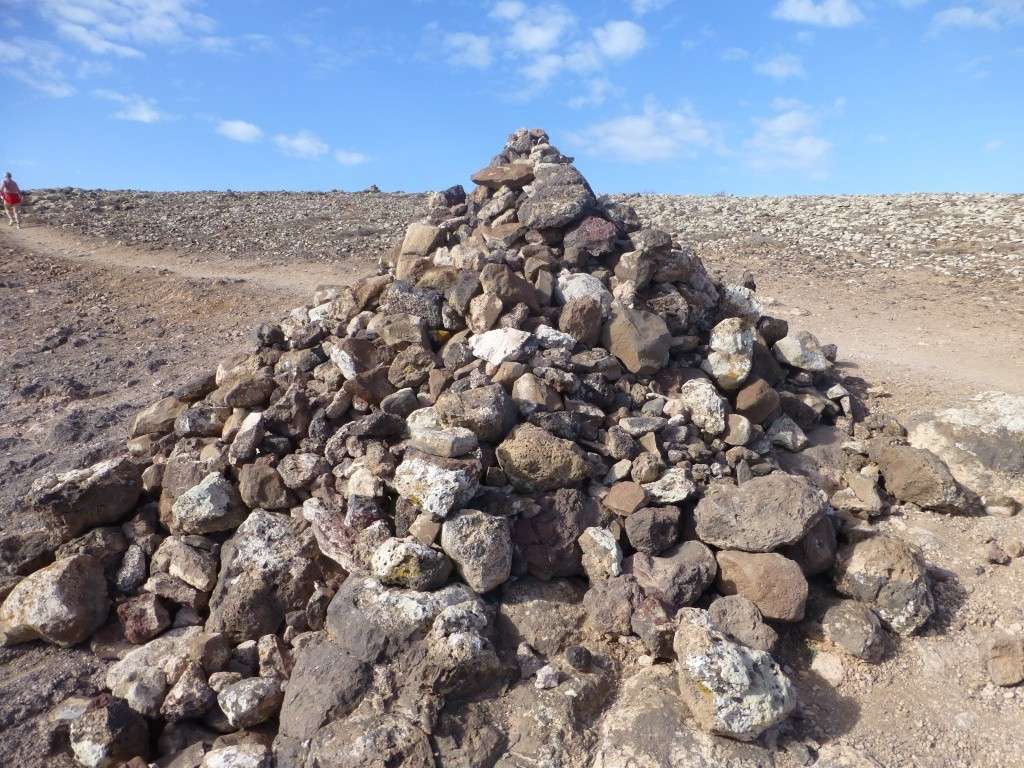 where did he come from lol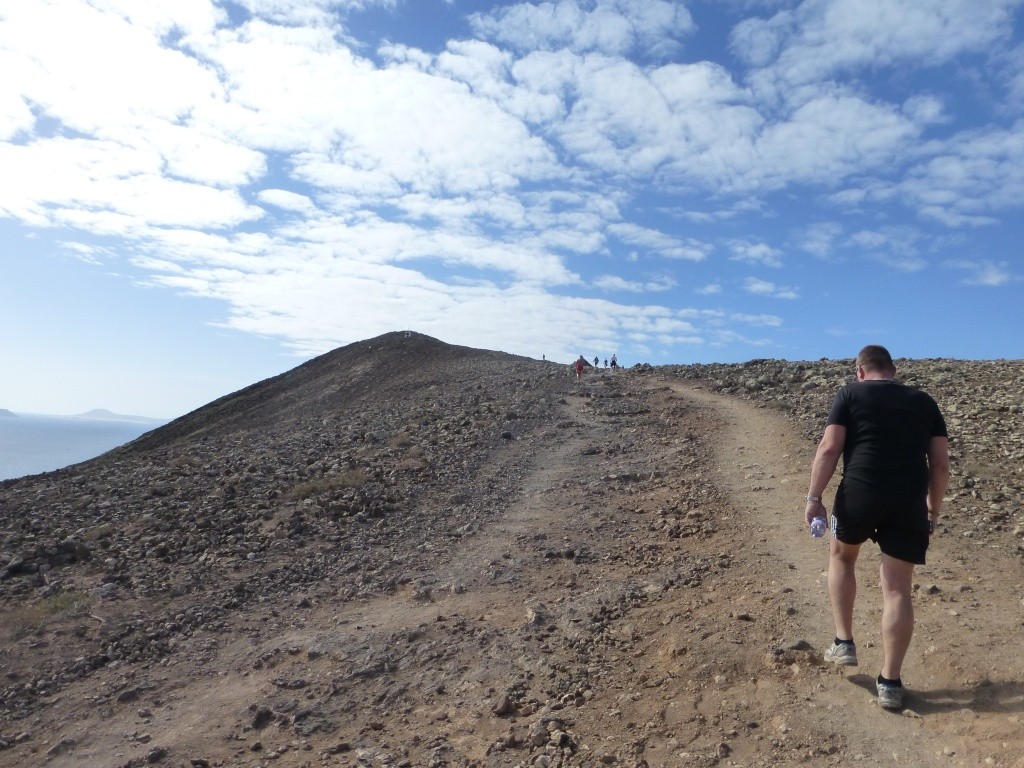 he's obviously not puffing as much as me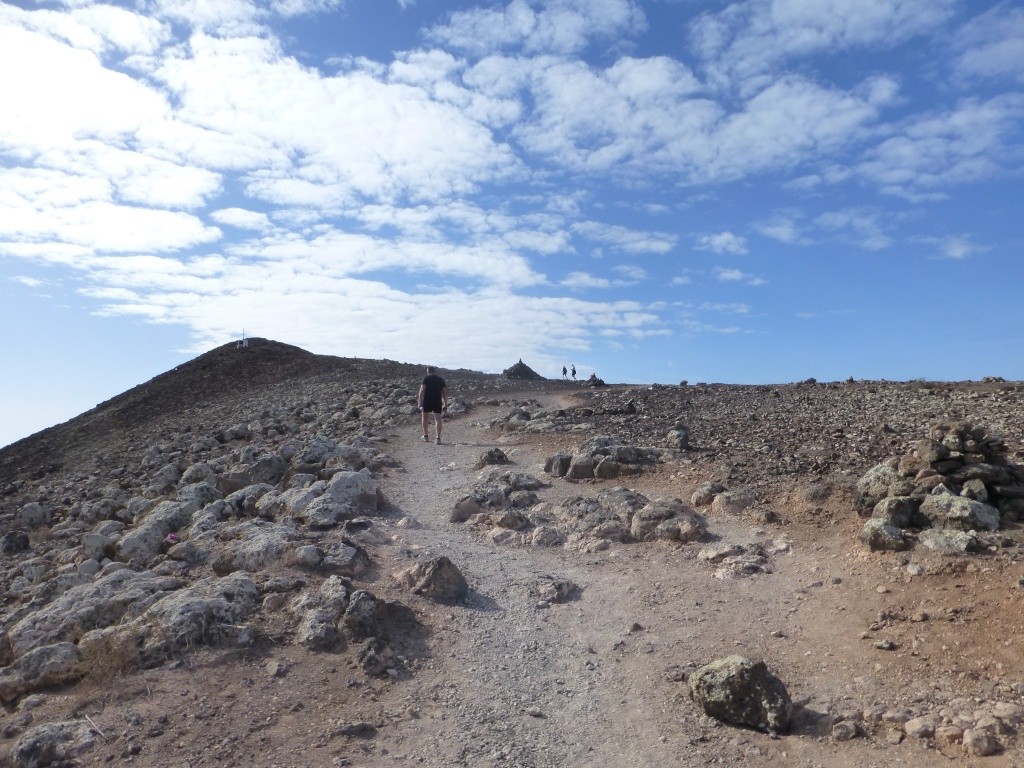 here we are at the top, wasn't too bad was it lol, as shot from 2001 (the film lol)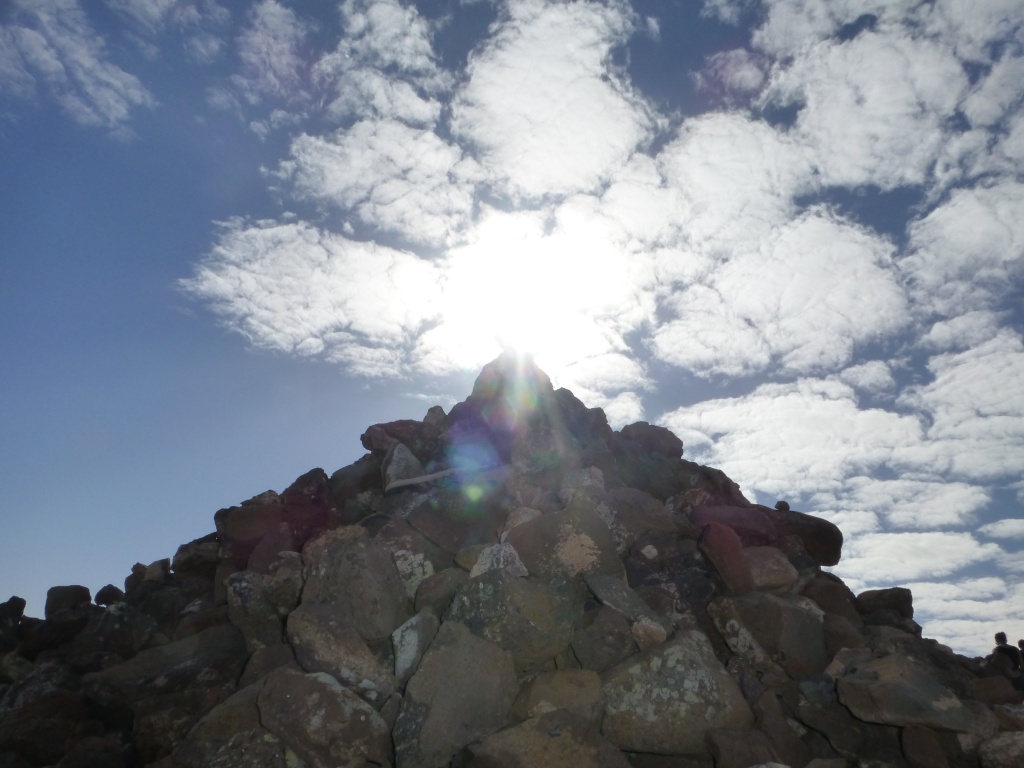 and the little white box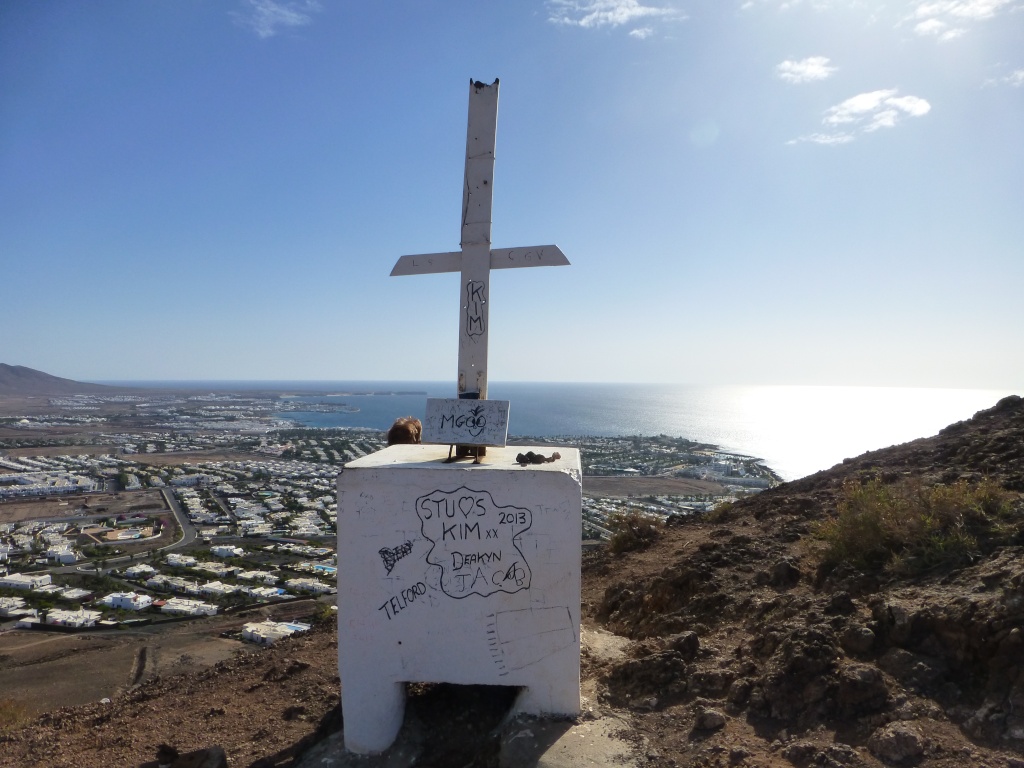 now the views, little disappointed with the angle of the sun and the strong wind blowing which was difficult to hold the camera steady sometimes, I think late afternoon would be better with the sun much lower
so a sweep across from the back of PB to the sea, I do have panoramic pictures which dont help the text so will do some seperately and link them in for those that can view them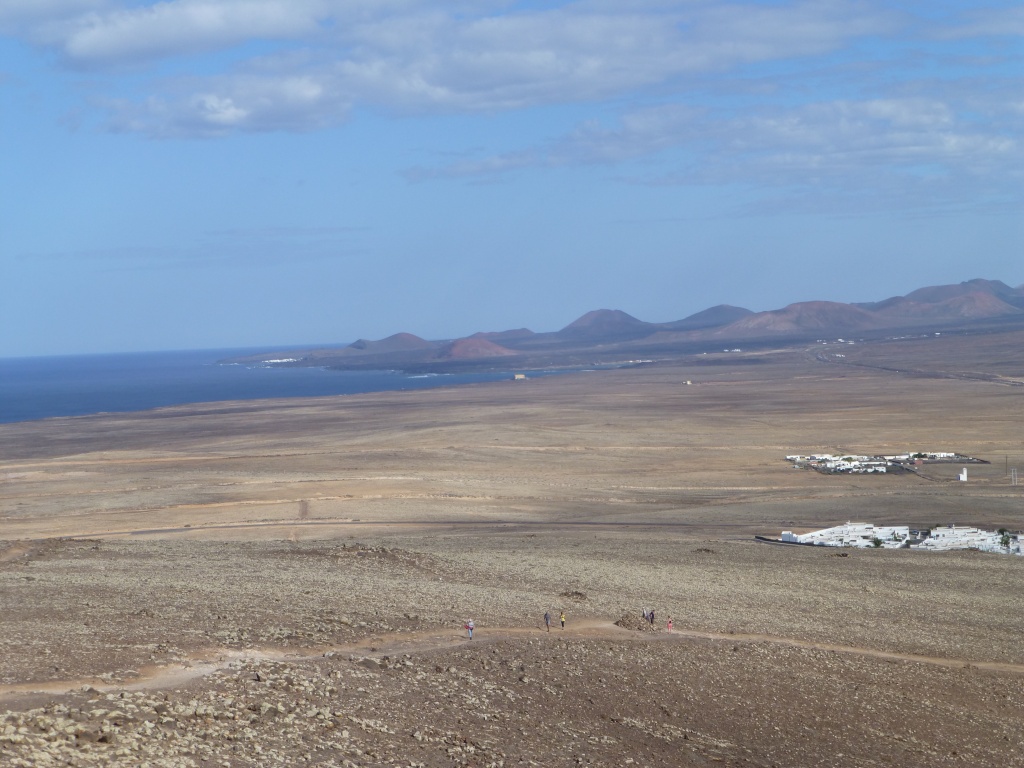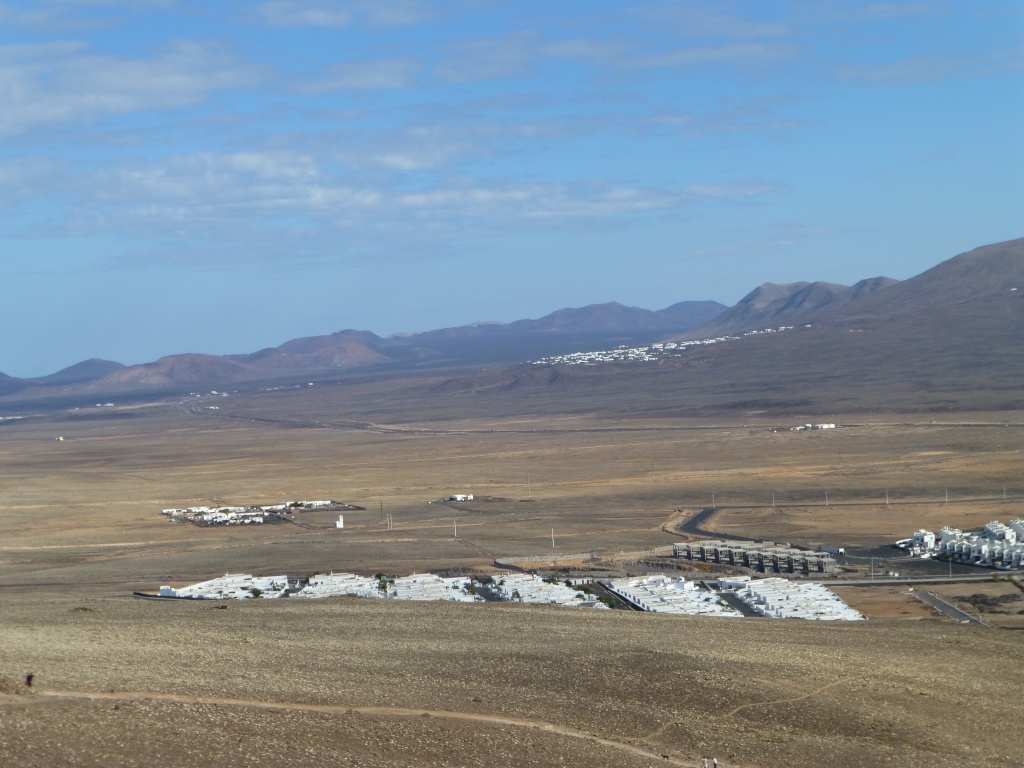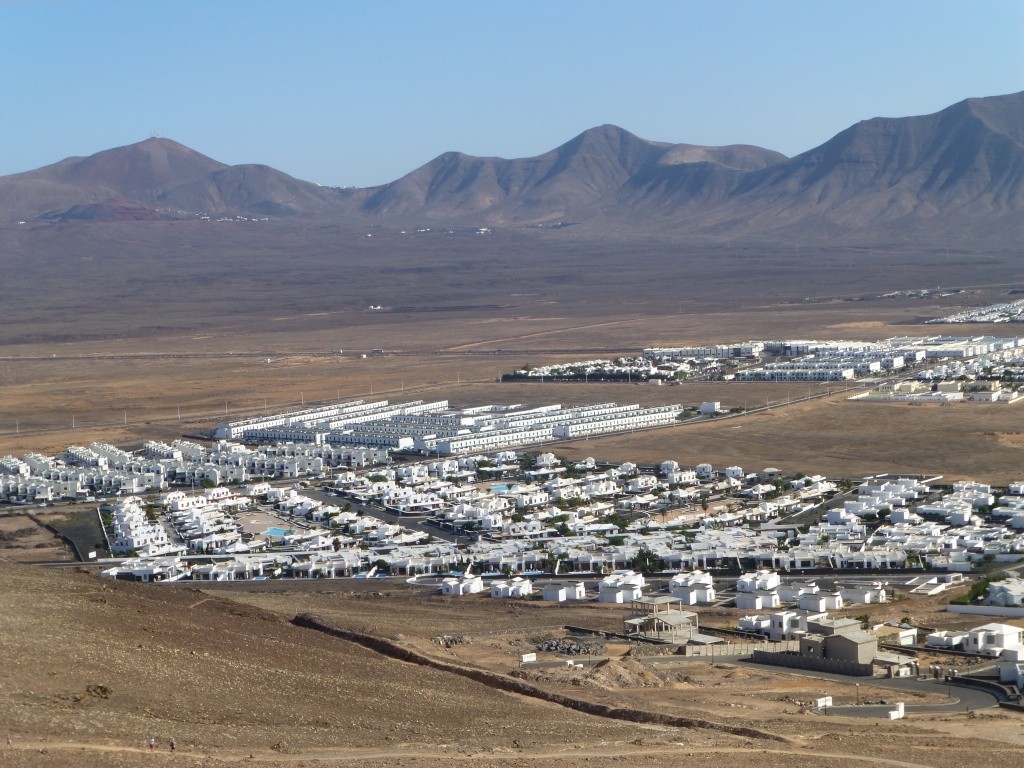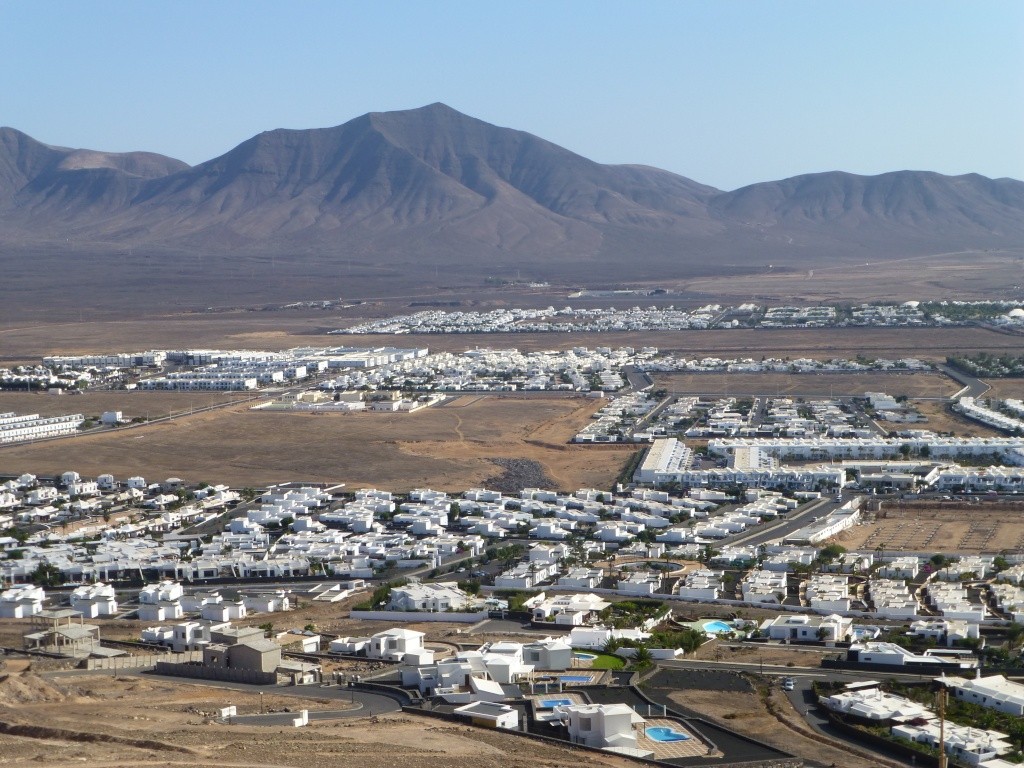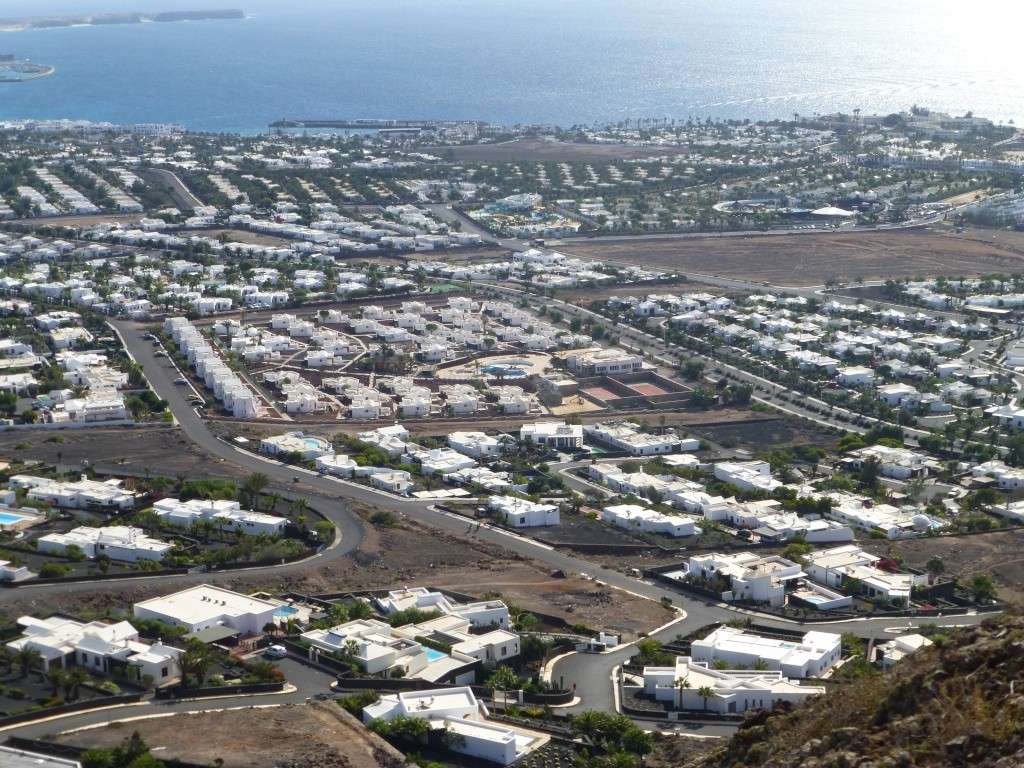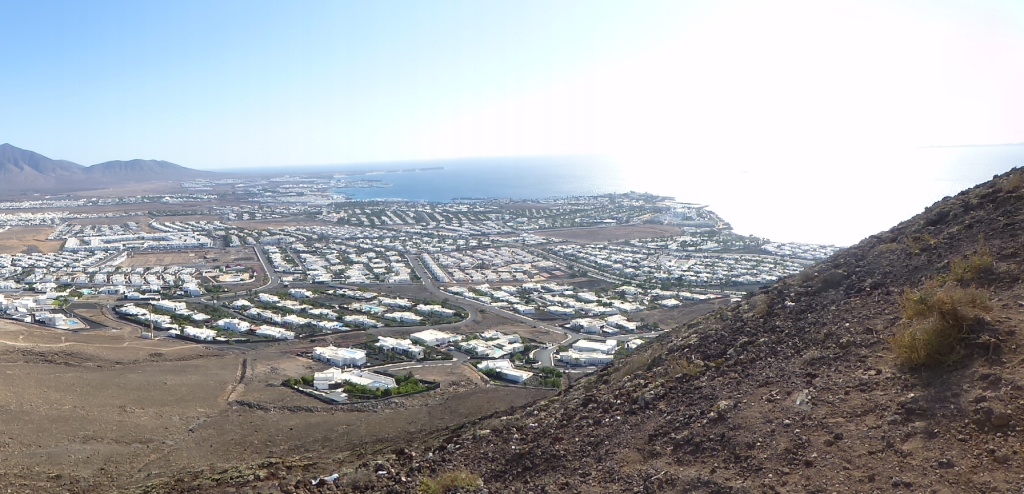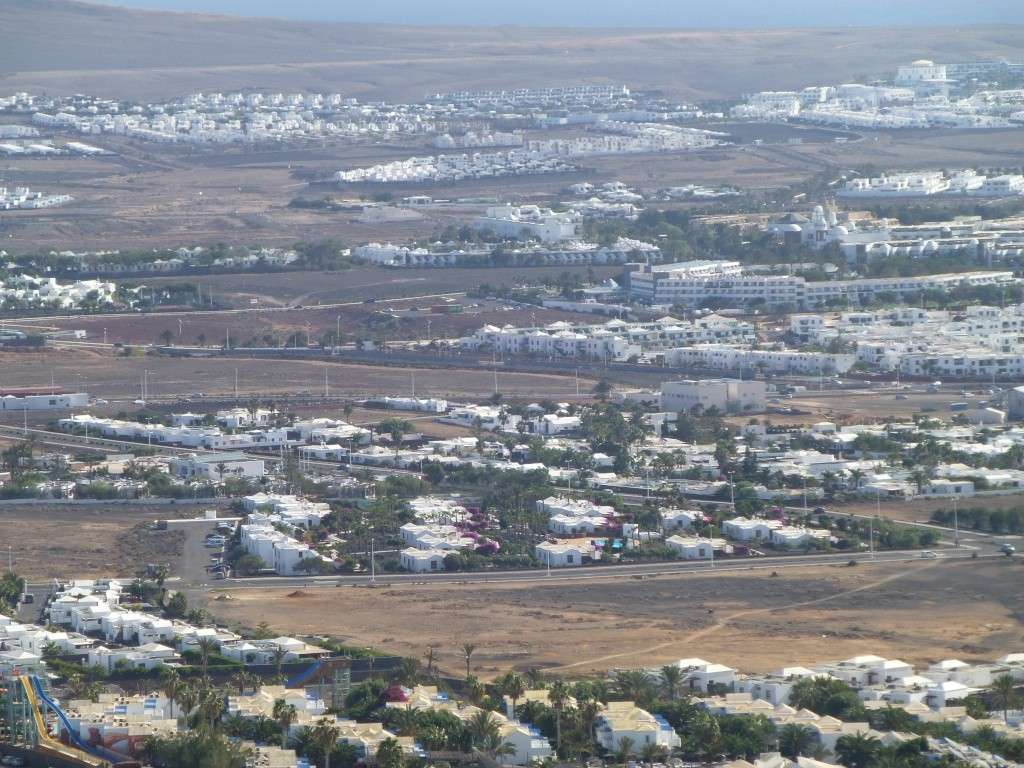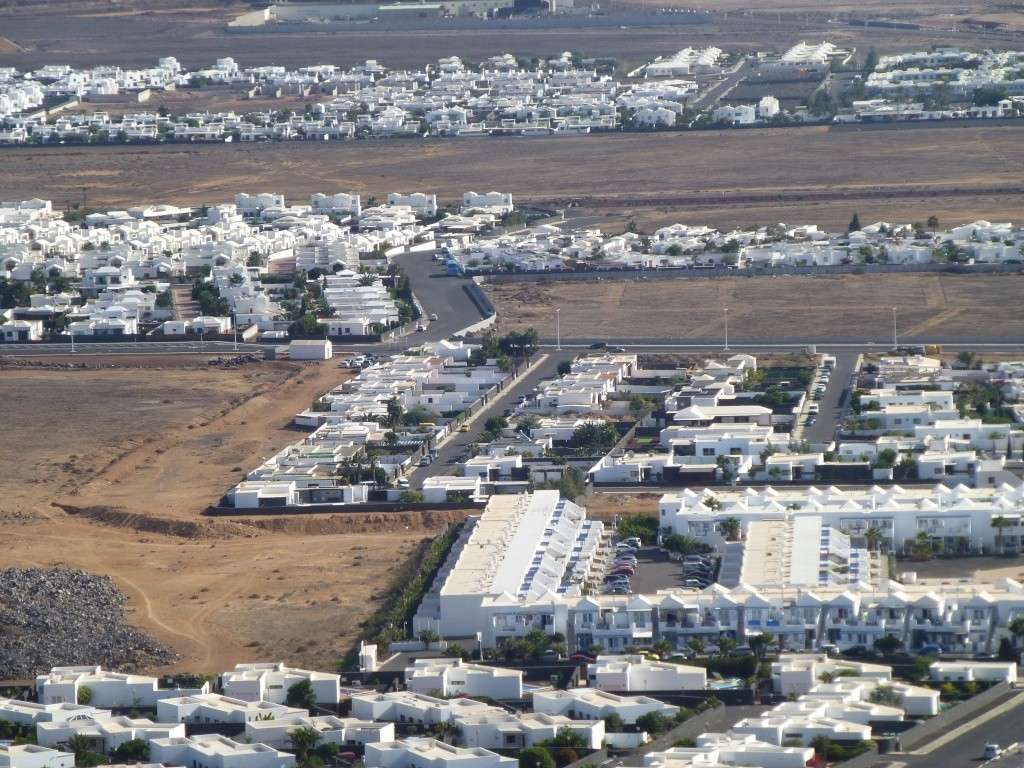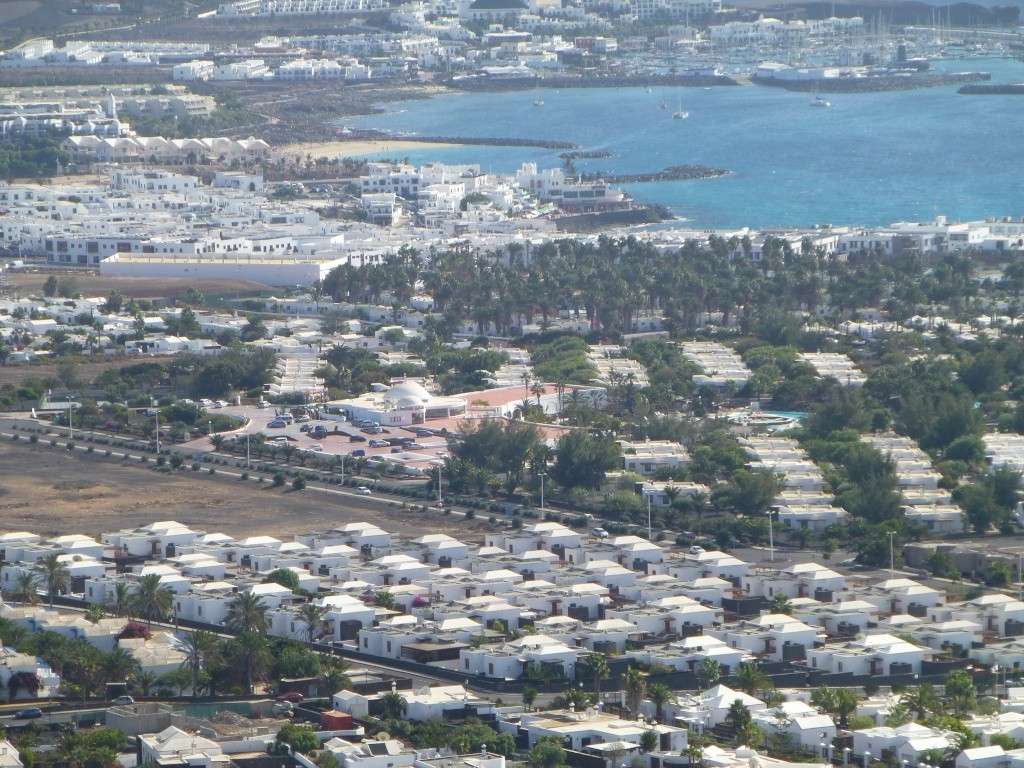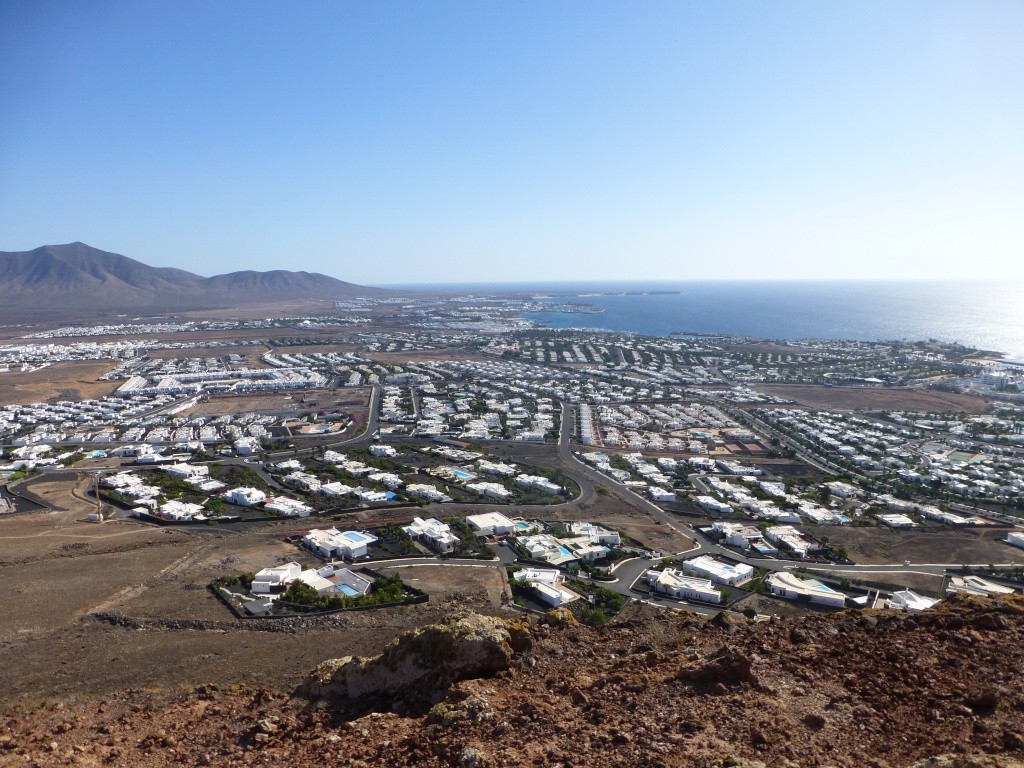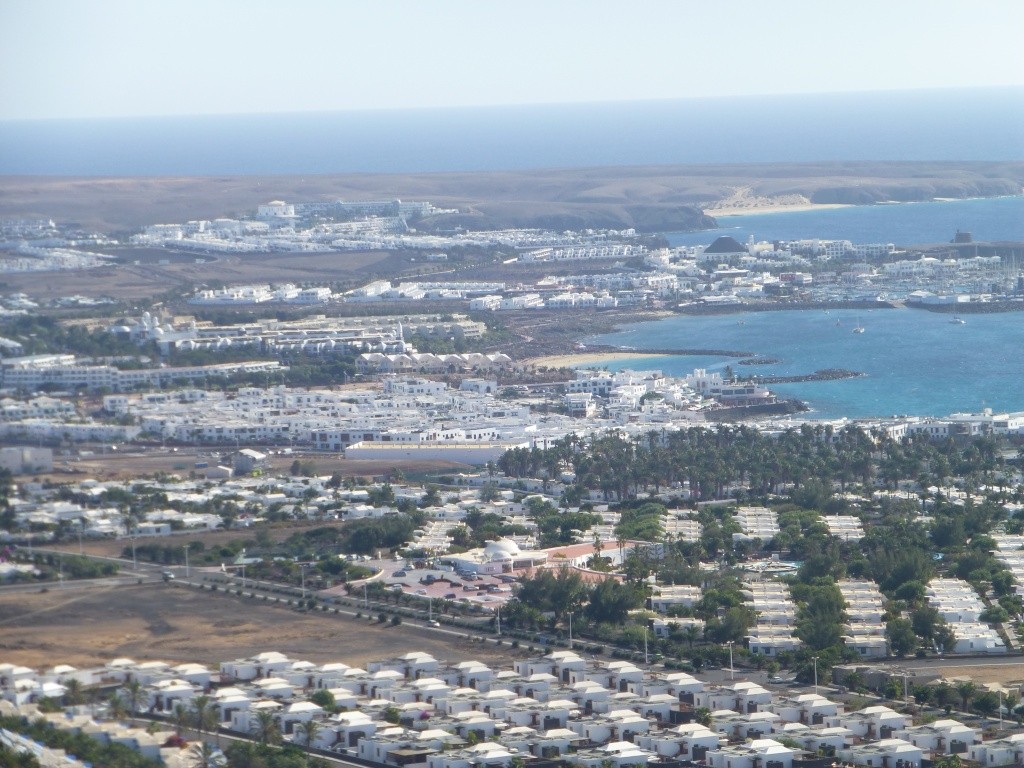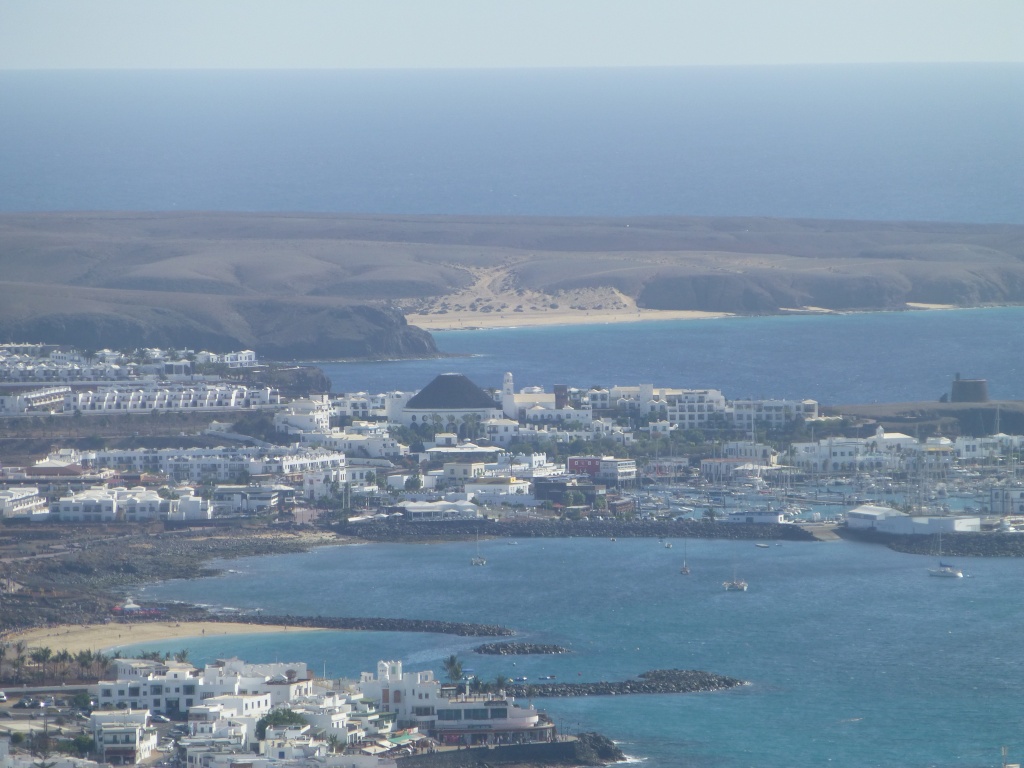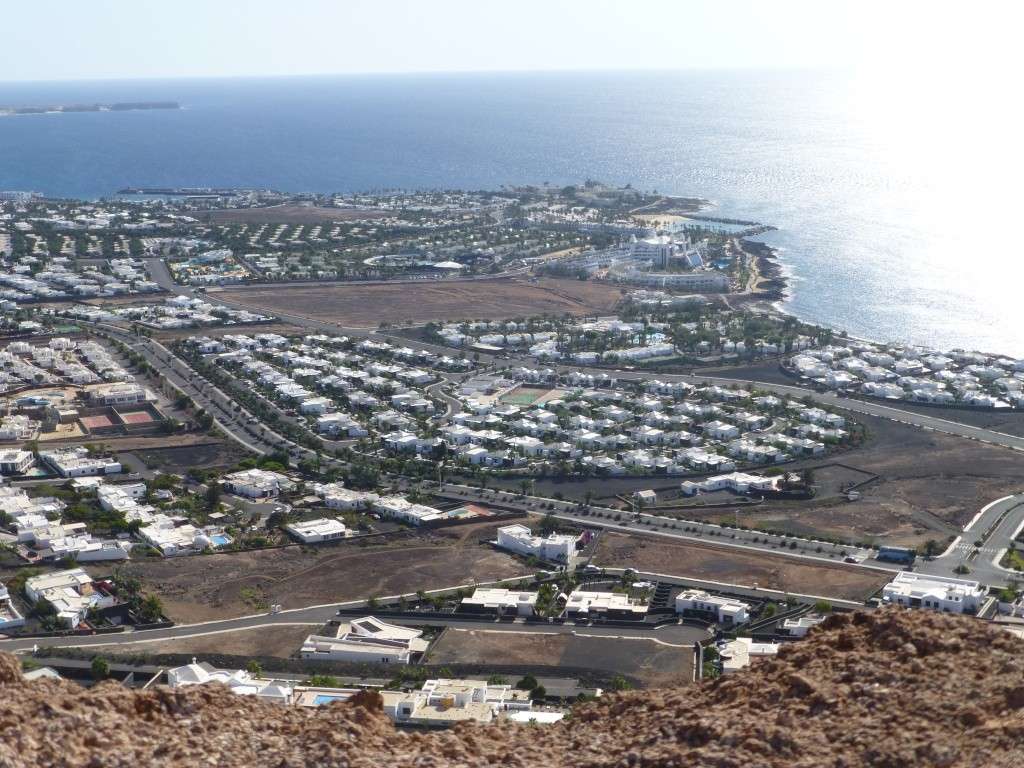 walking around on the top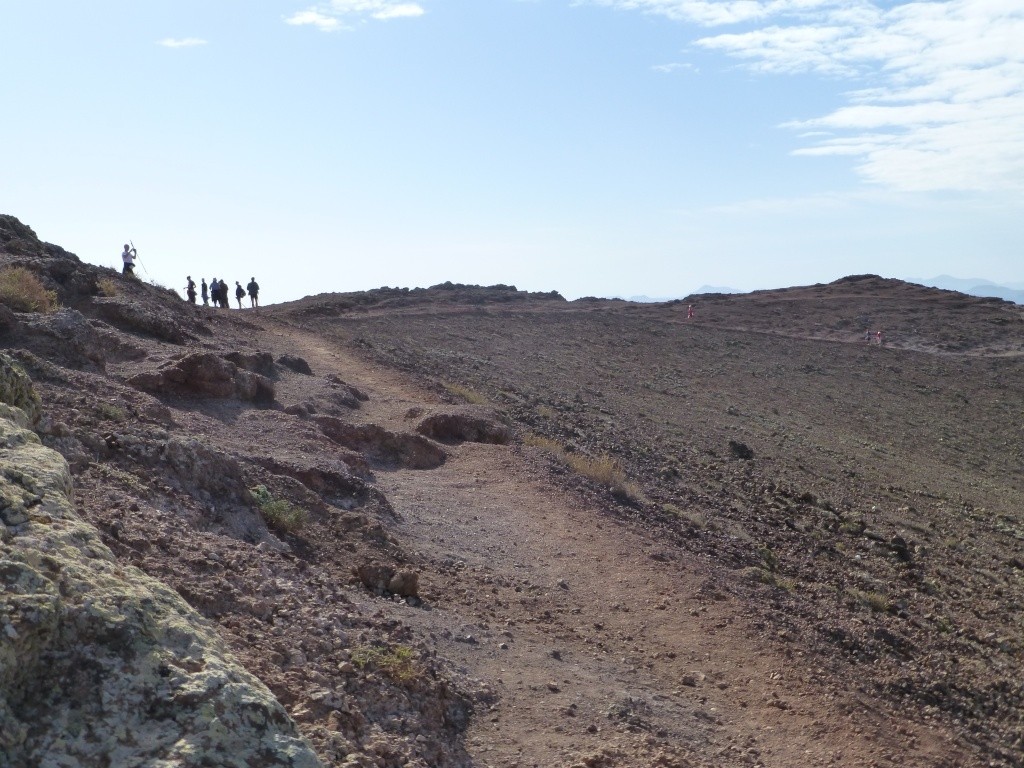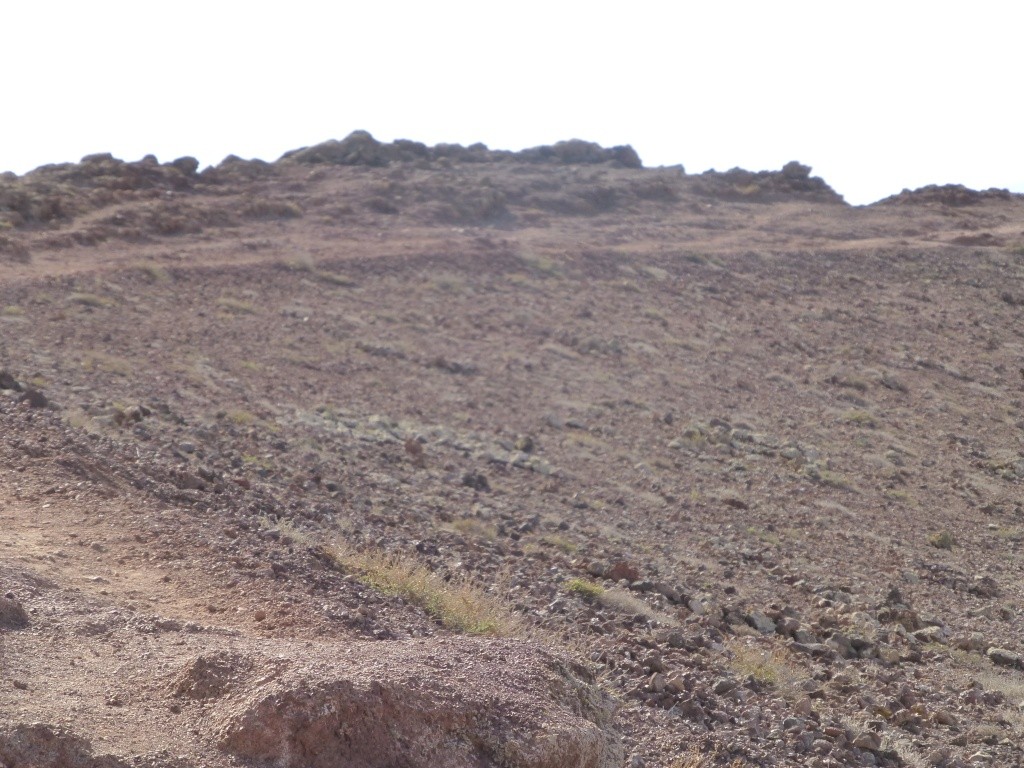 what it looks like inside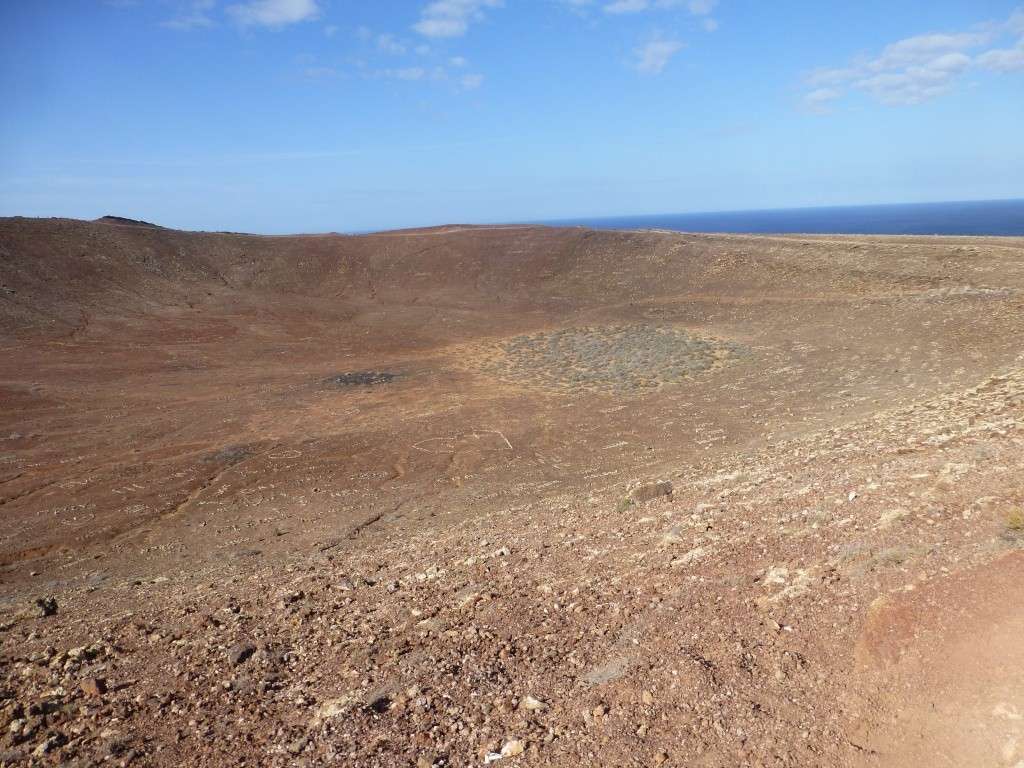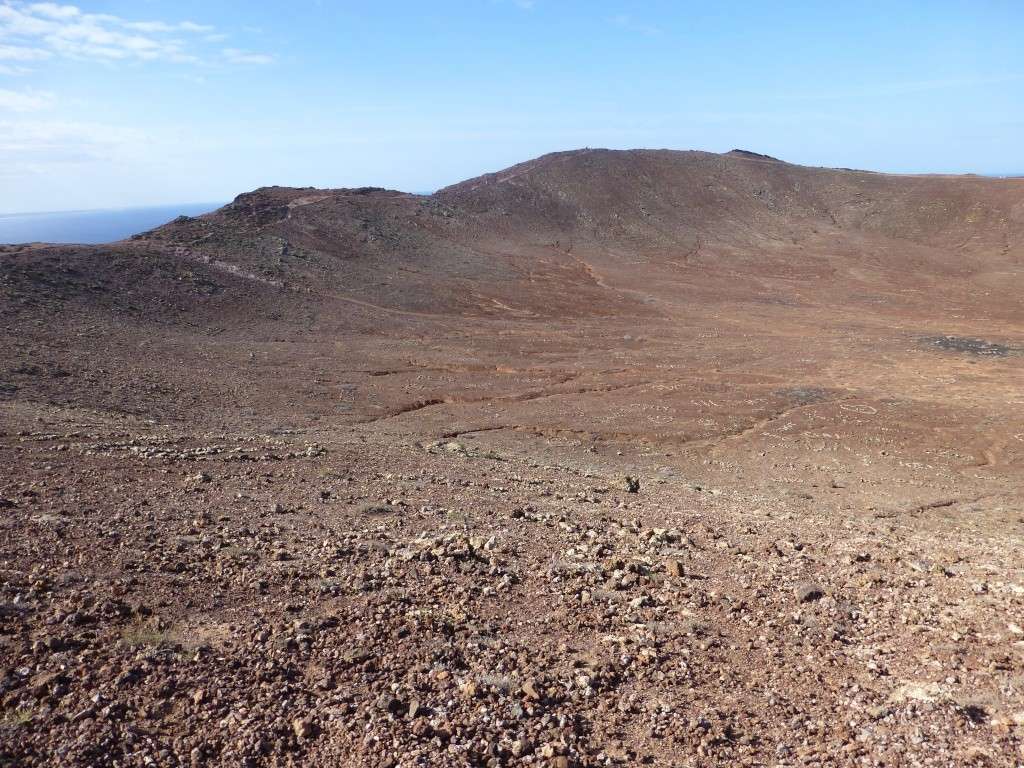 down below the Rubicon Palace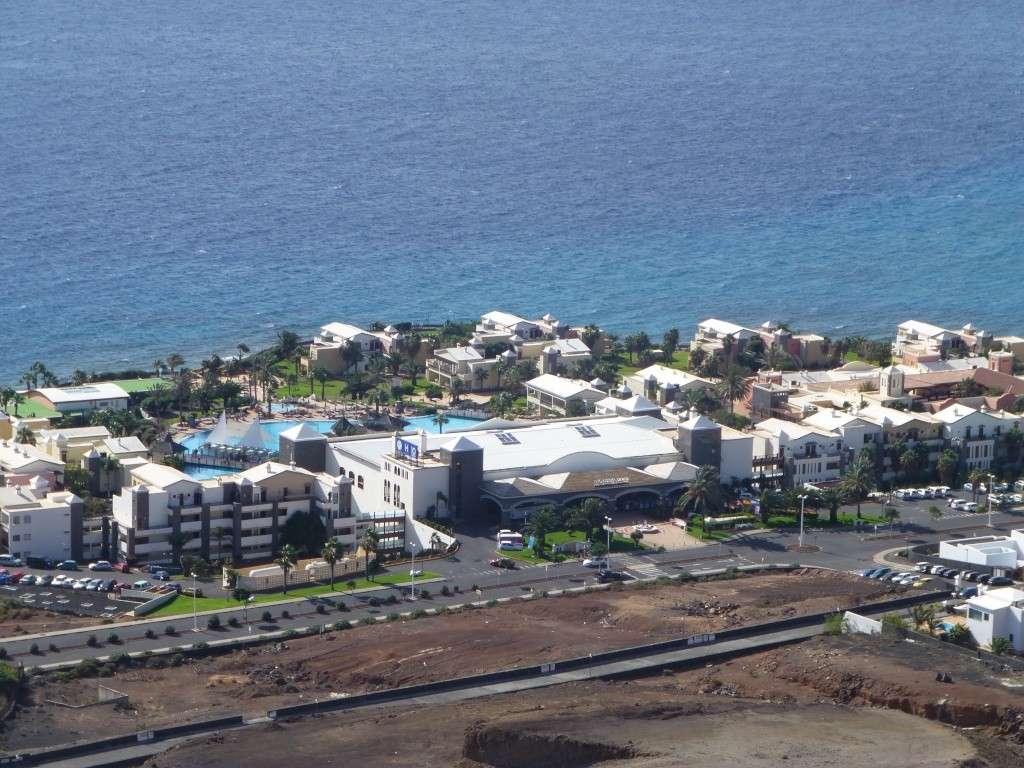 I didn't look around their pool area lol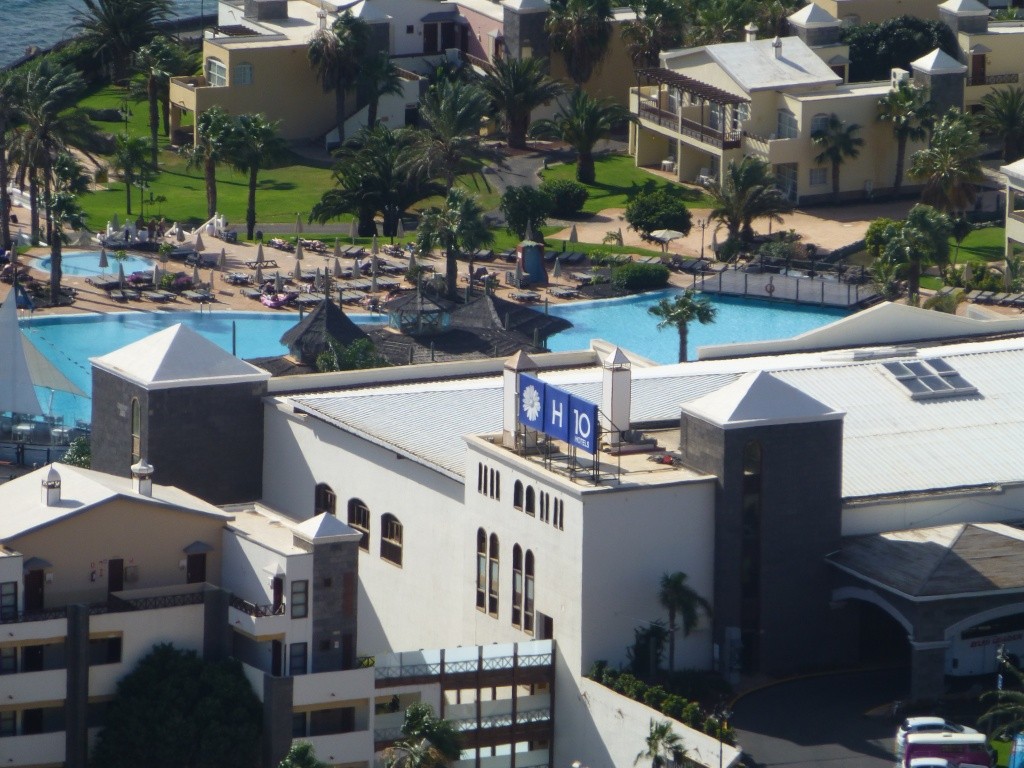 I think this is the Natura Palace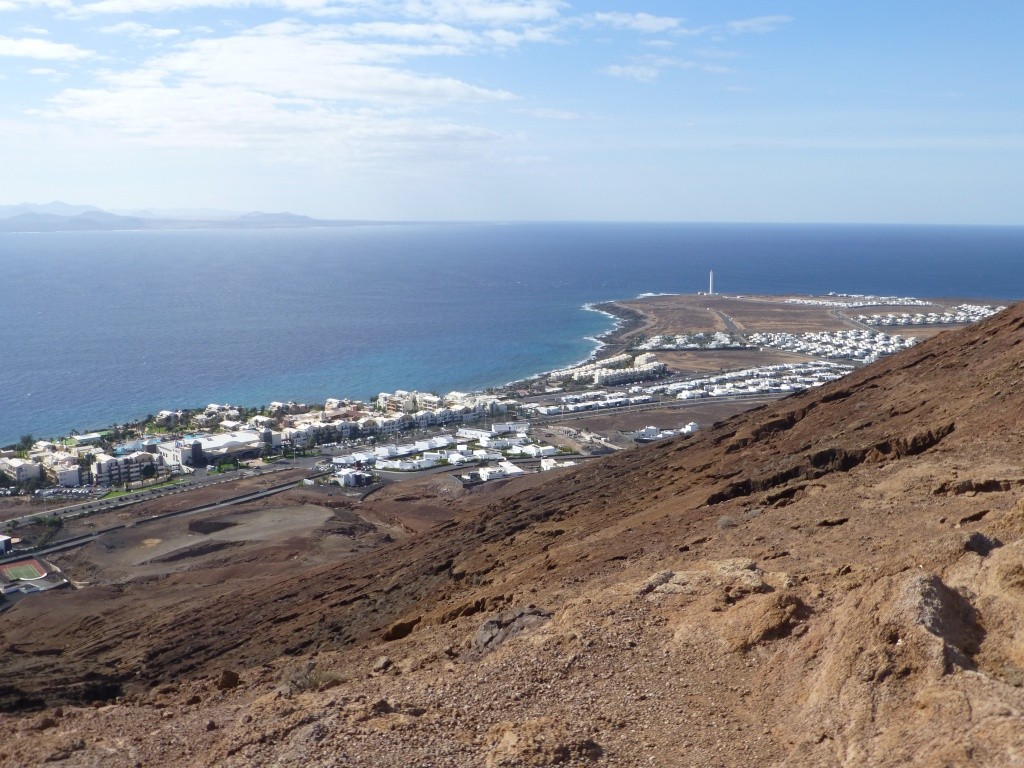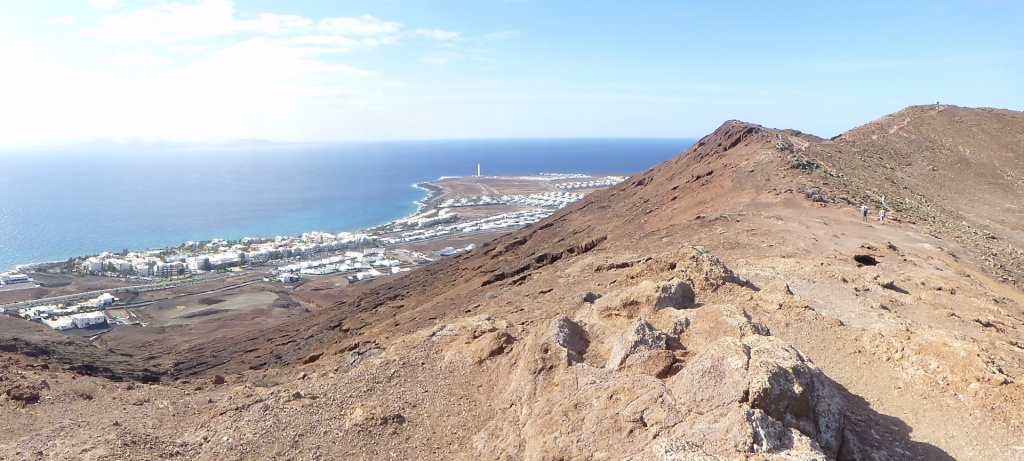 so heading towards the lighthouse end I needed to move on to the highest point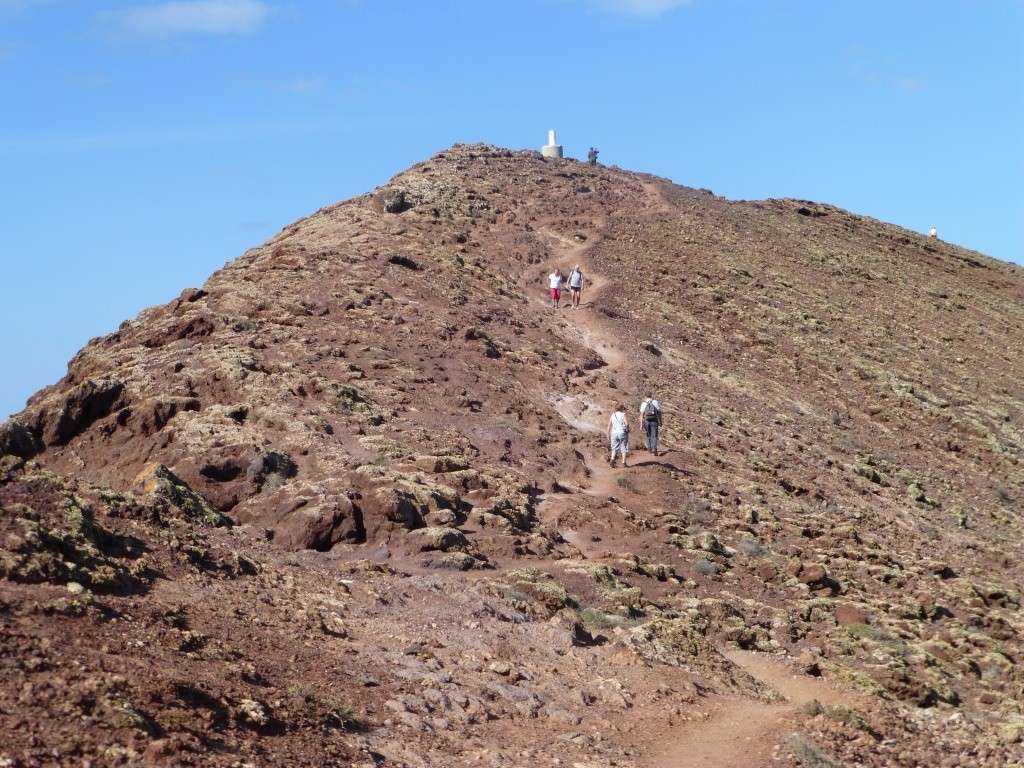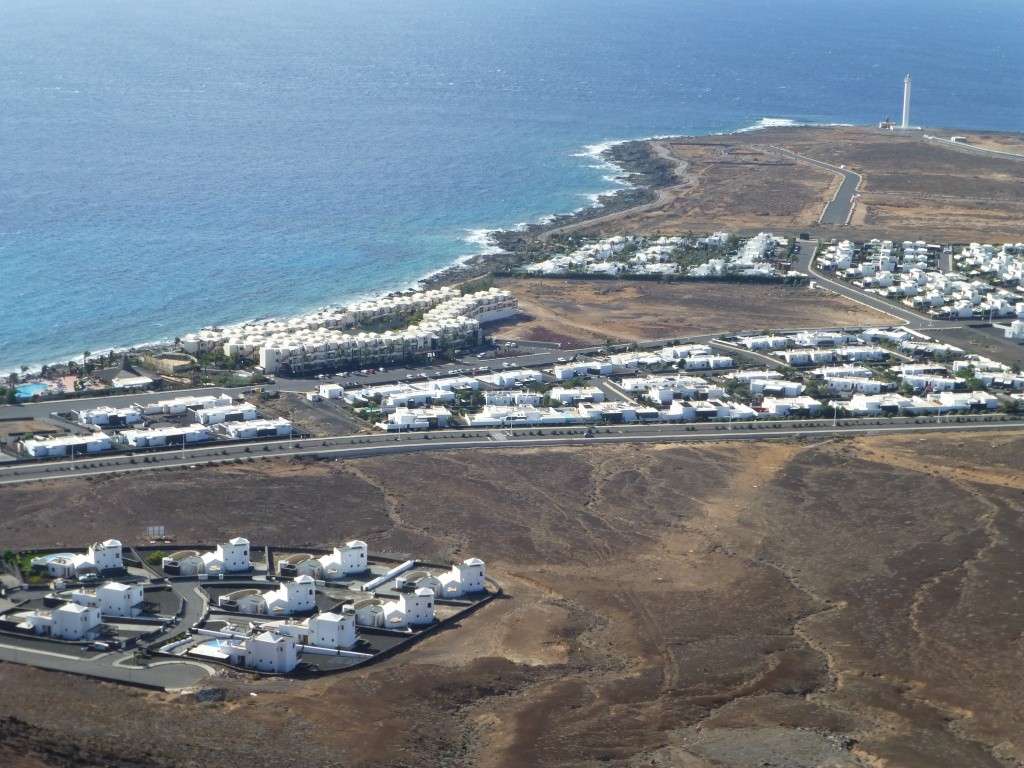 Fuerteventura wasn't in favour today due to the bright sunlight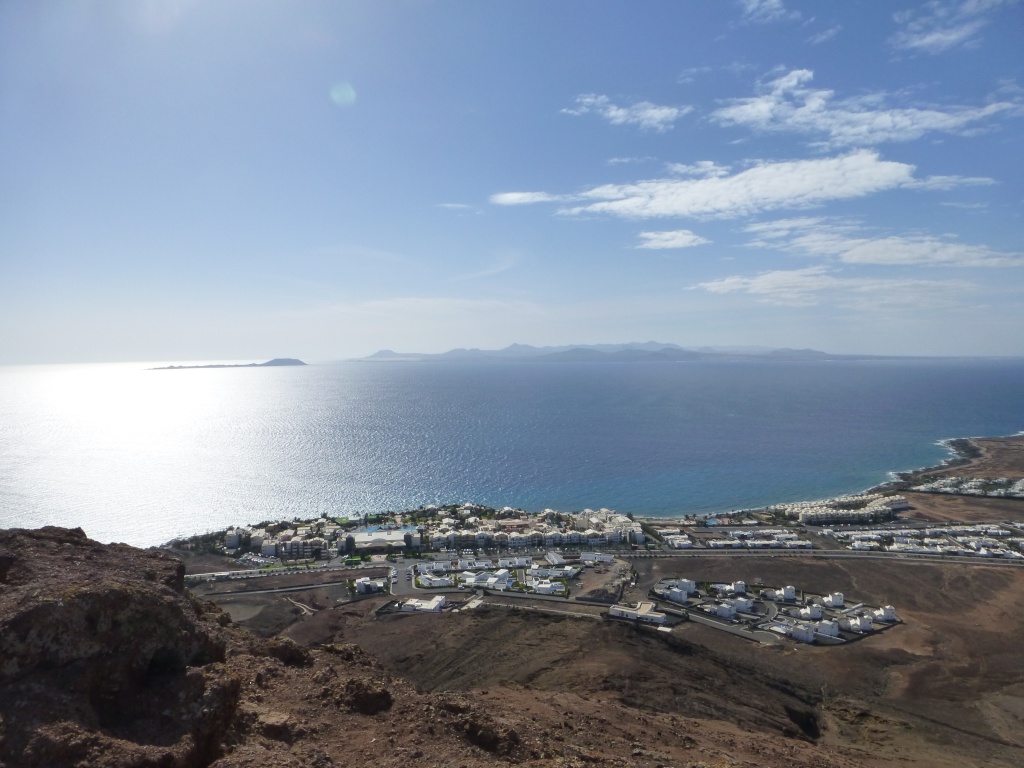 Last time I missed Faro Park, where a lot of villa's are for rent but you really need a car fot that location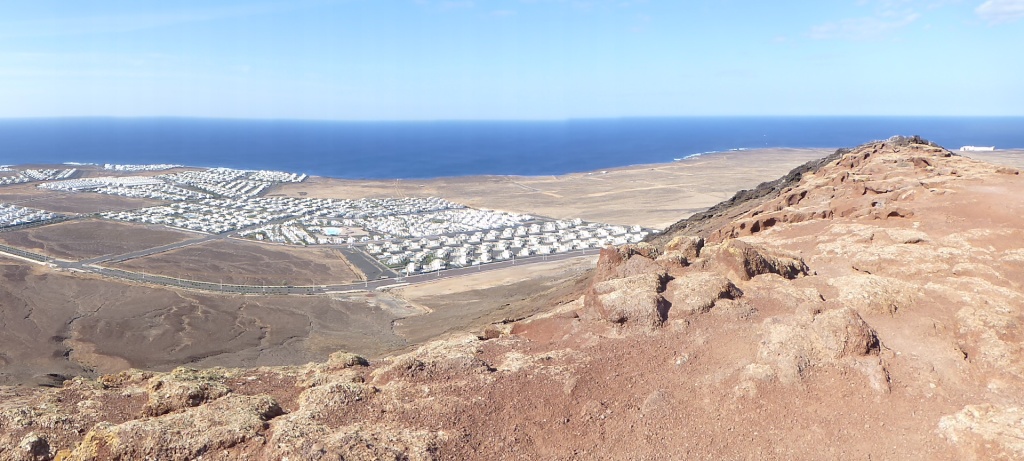 This is where the famous cake shop is that I will try and get to if I have time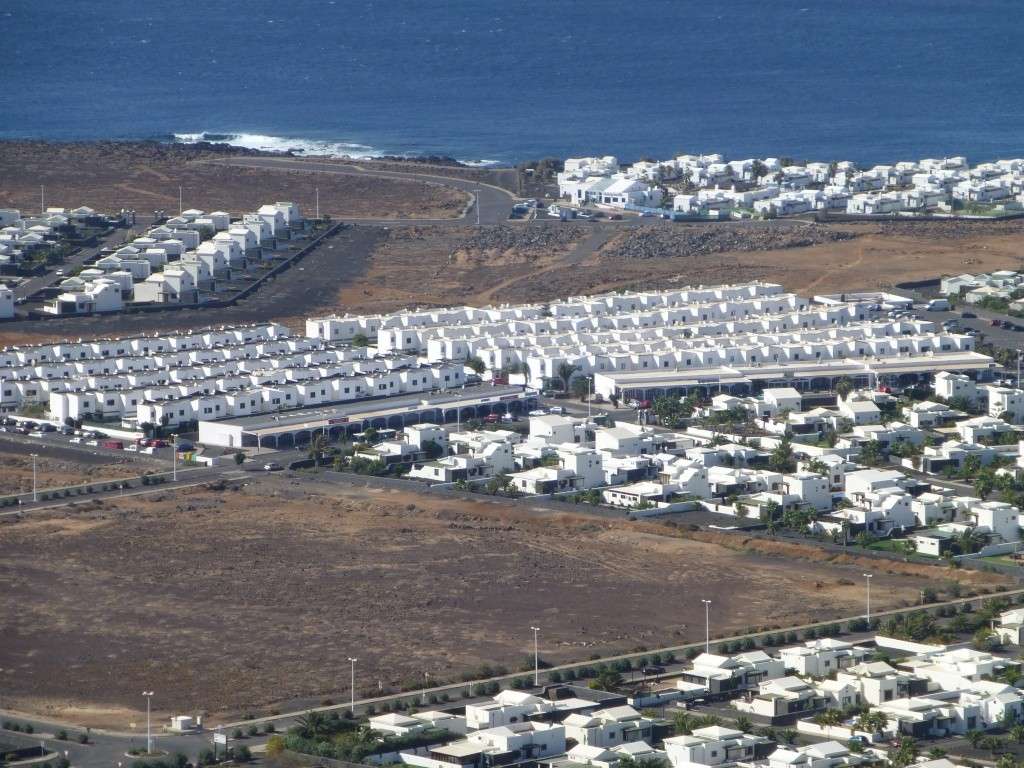 now could I save time and get inside the cake shop from here lol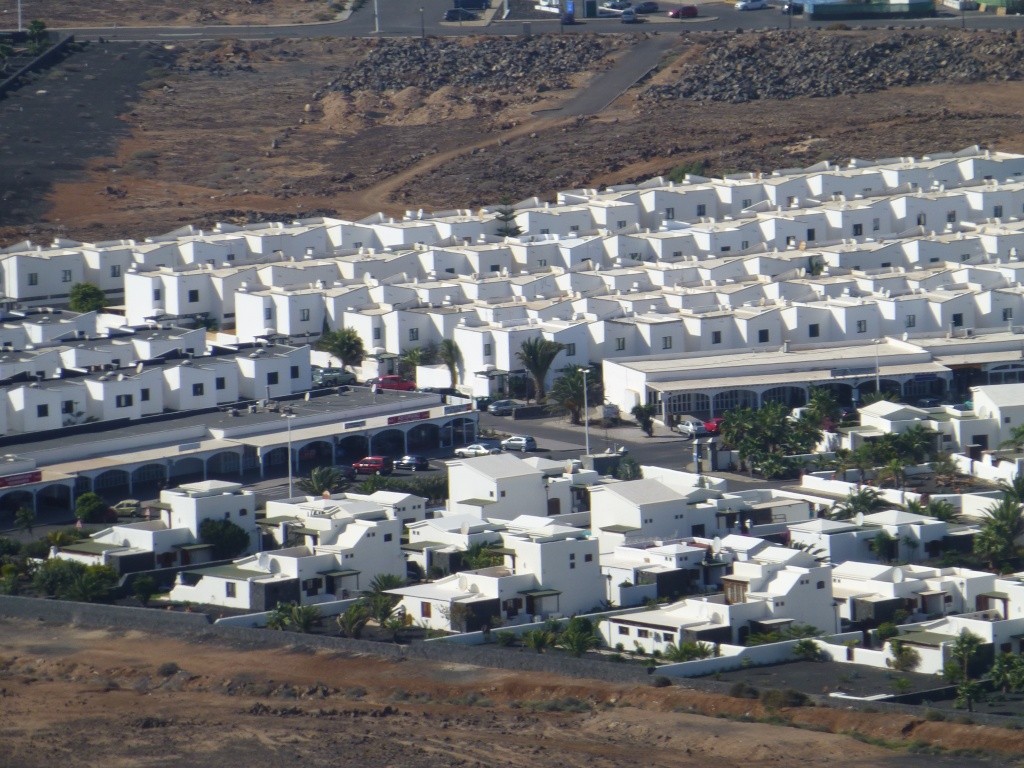 well at the highest point but no Hillary Tenzing book to sign here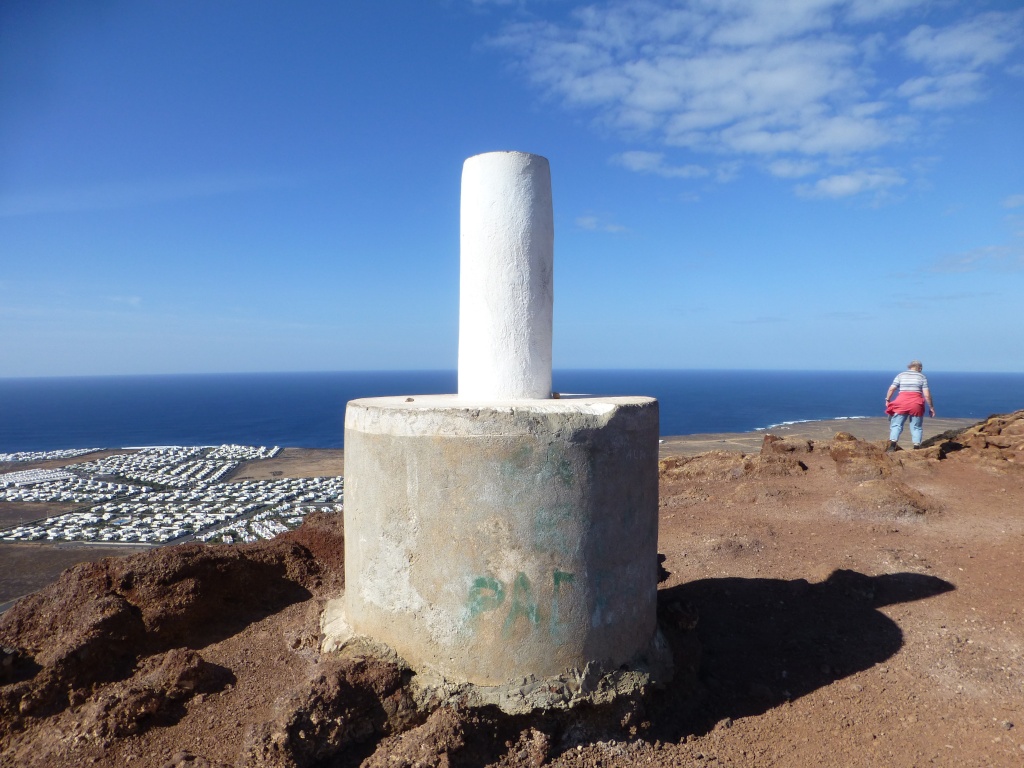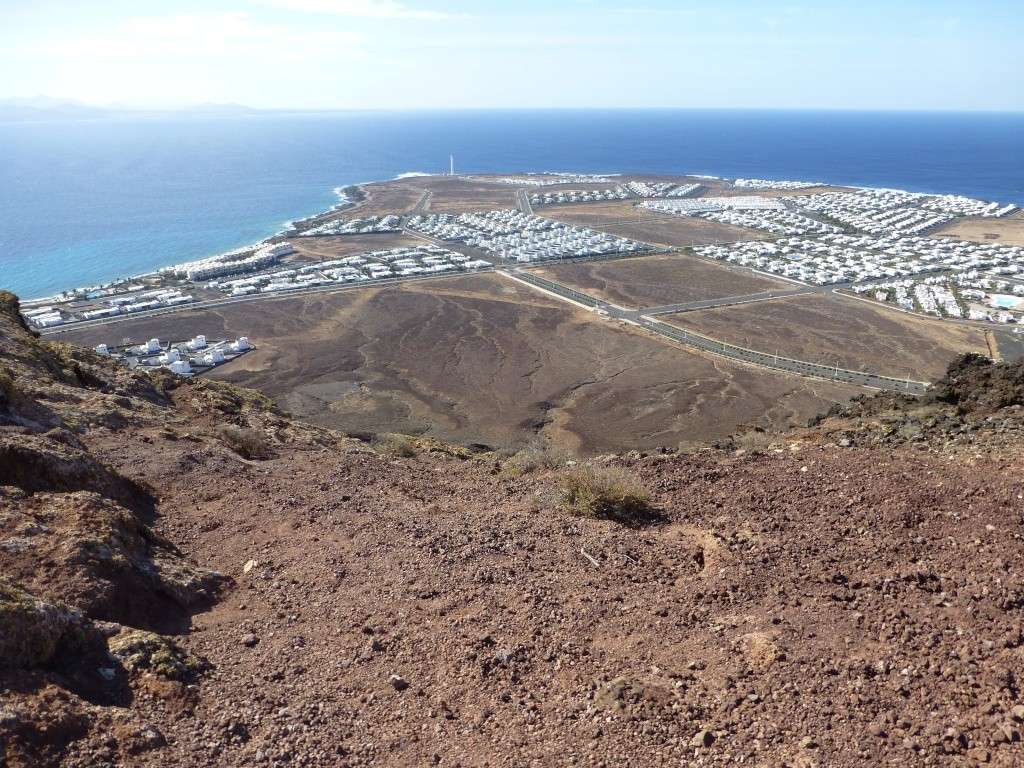 It really stunning up here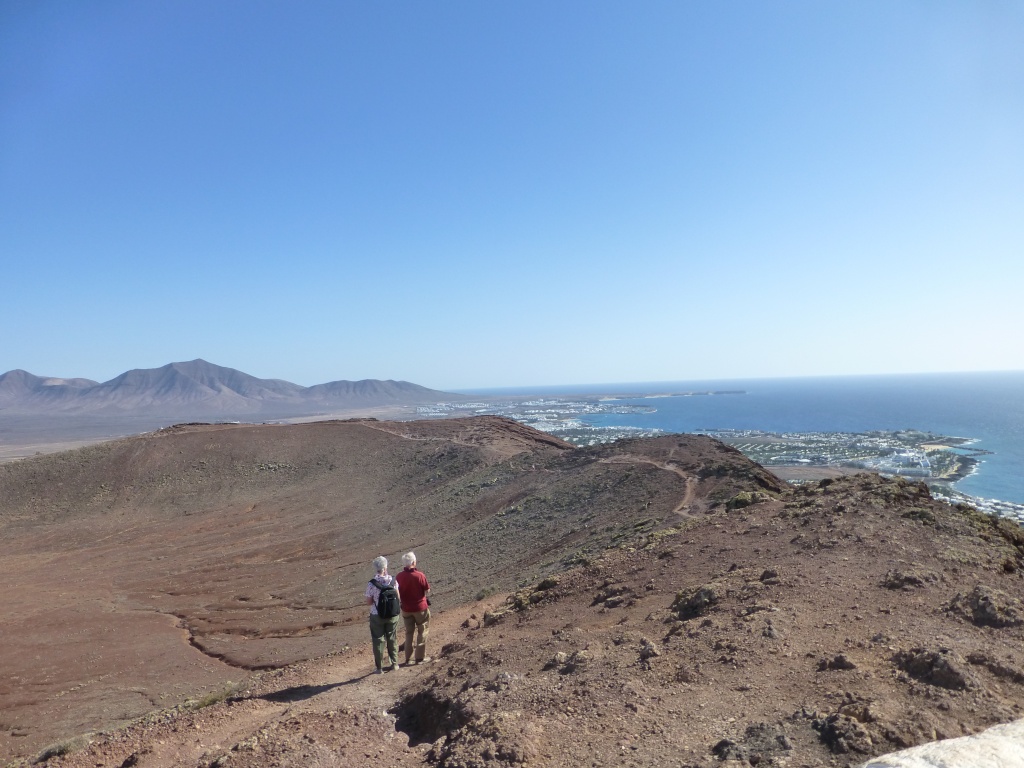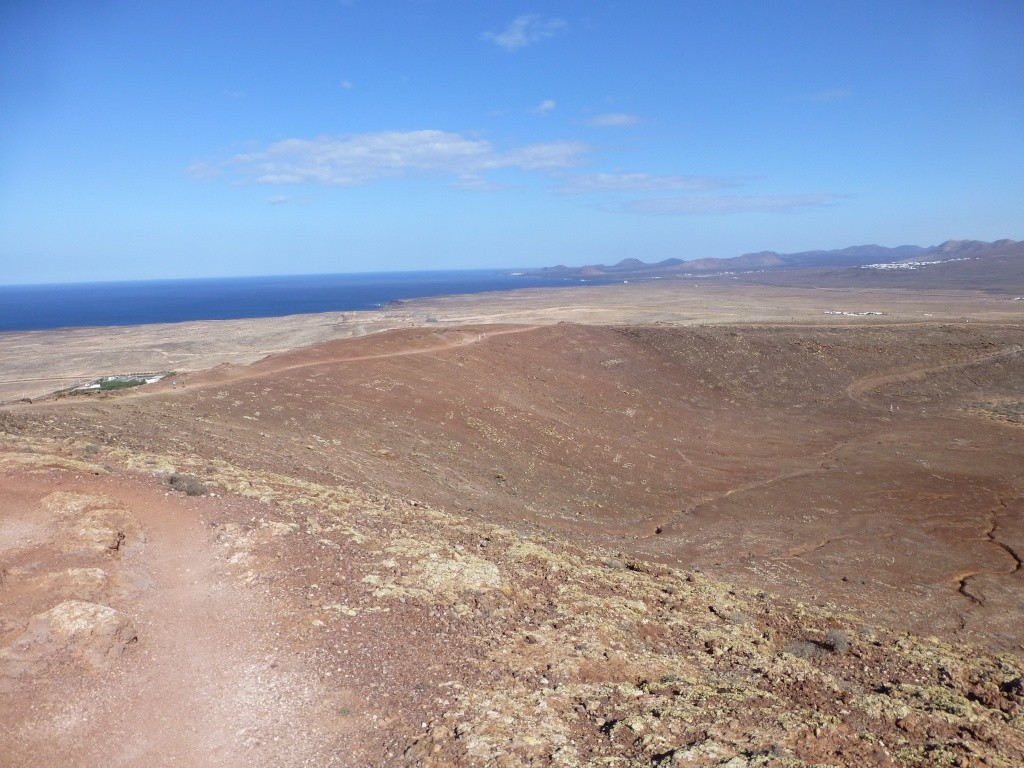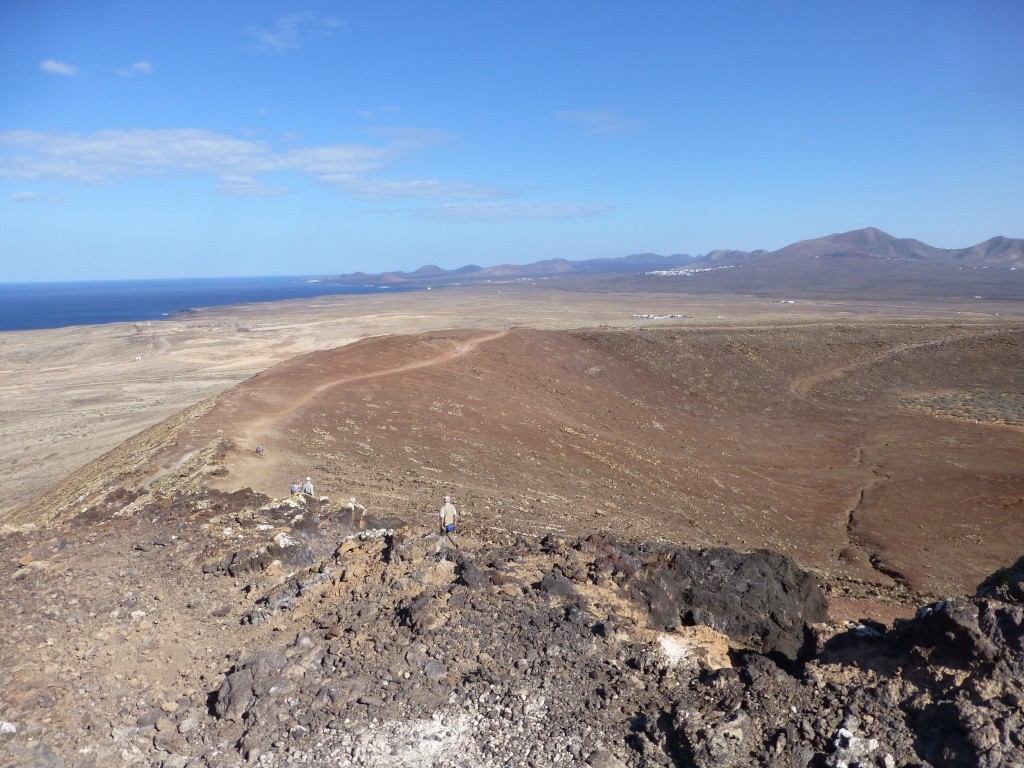 so one last look at Fuerteventura in the sunlight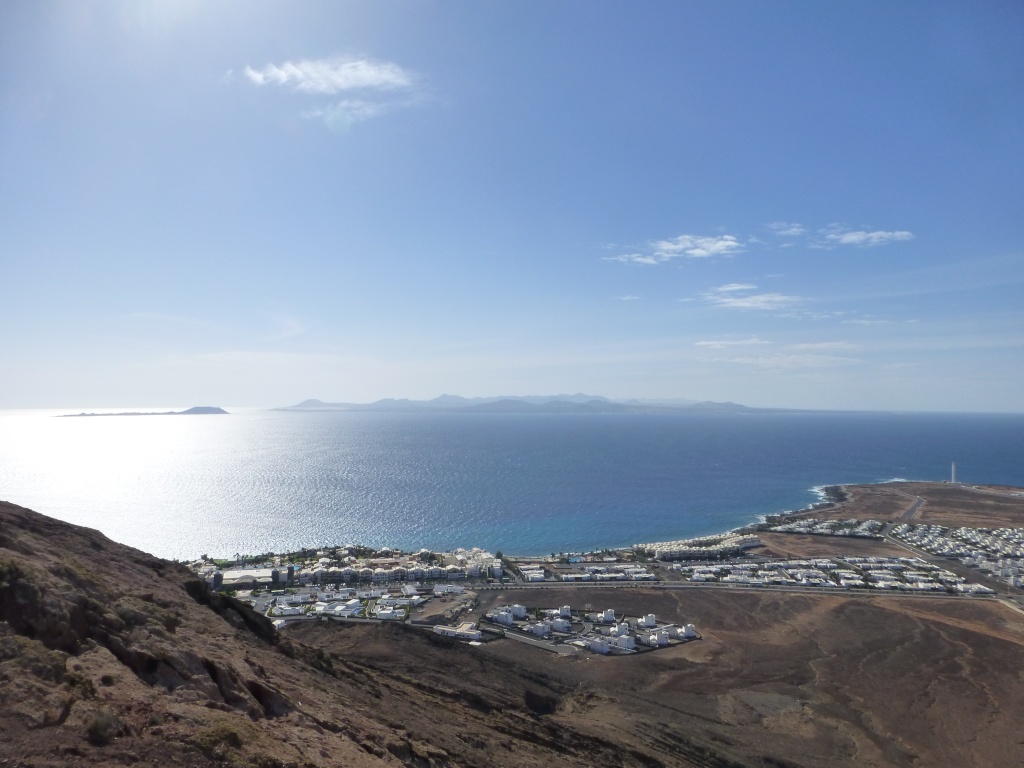 and the good shots I coundn't take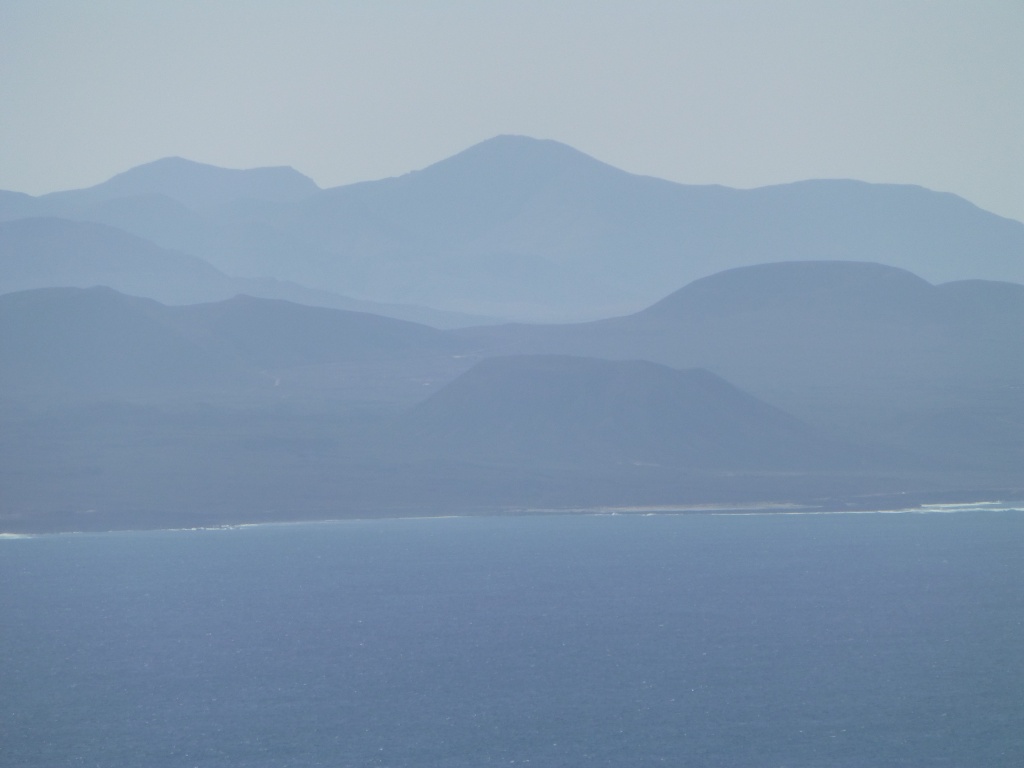 and the last block of villa's at the very end
then passed the piles of stones from walkers leaving their mark
a quick walk down to the basement lol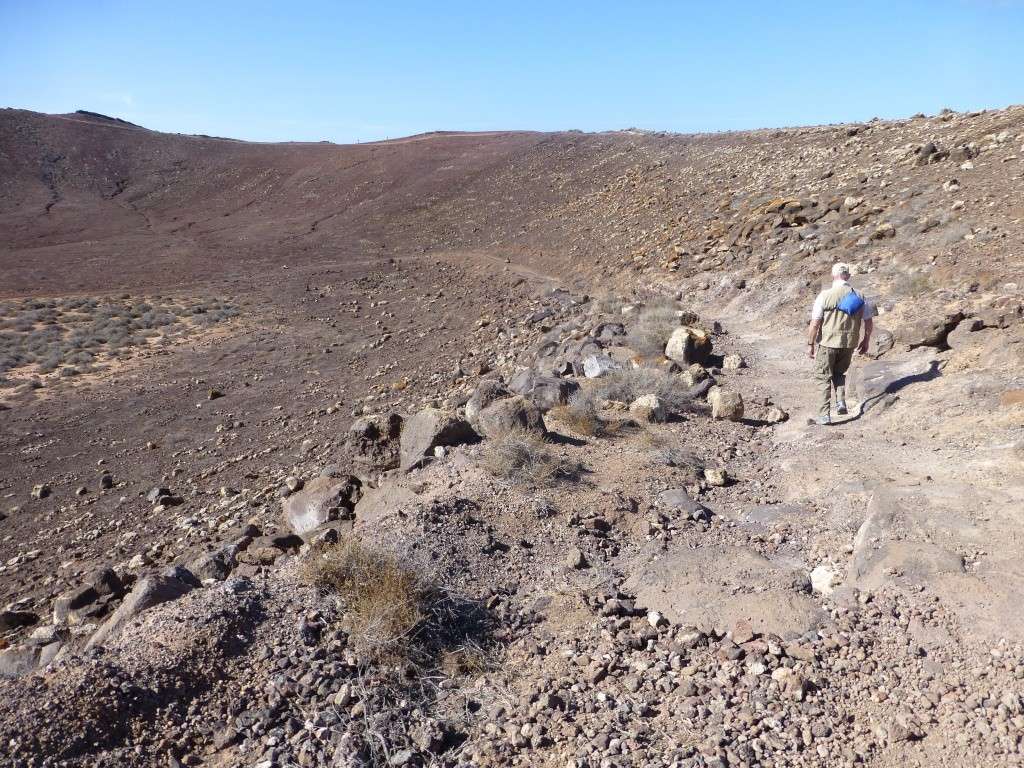 I don't know the sentiment behind this one but I hope my Rodneys feeding himself ok whilst we are away lol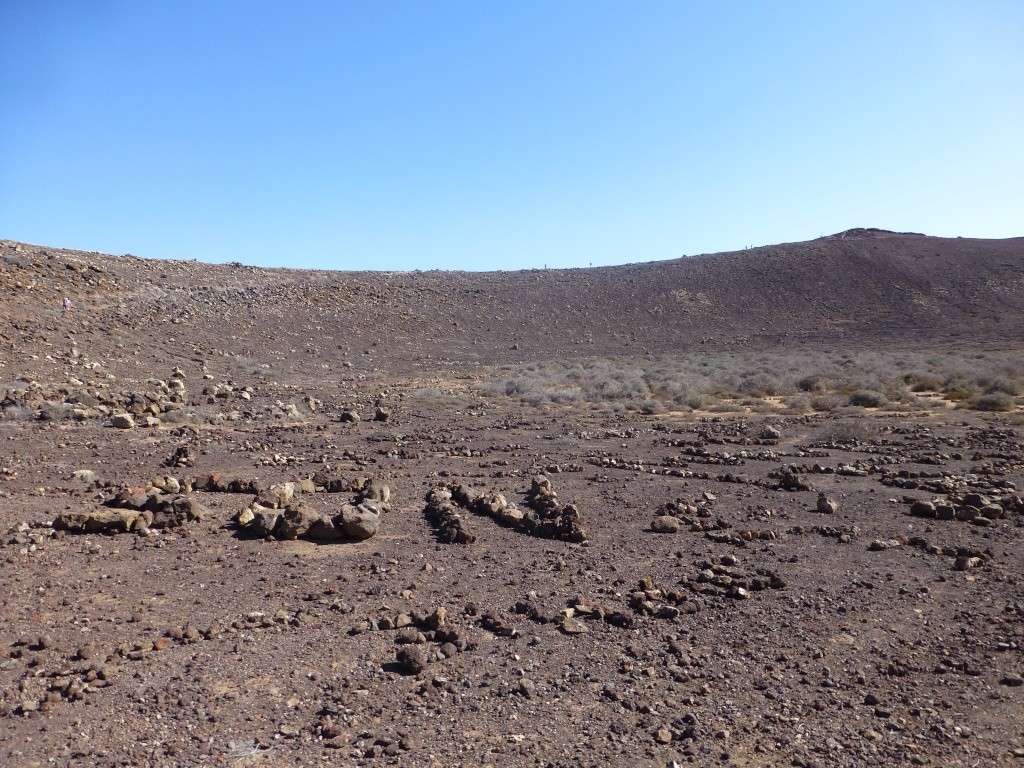 Then quicker way down lol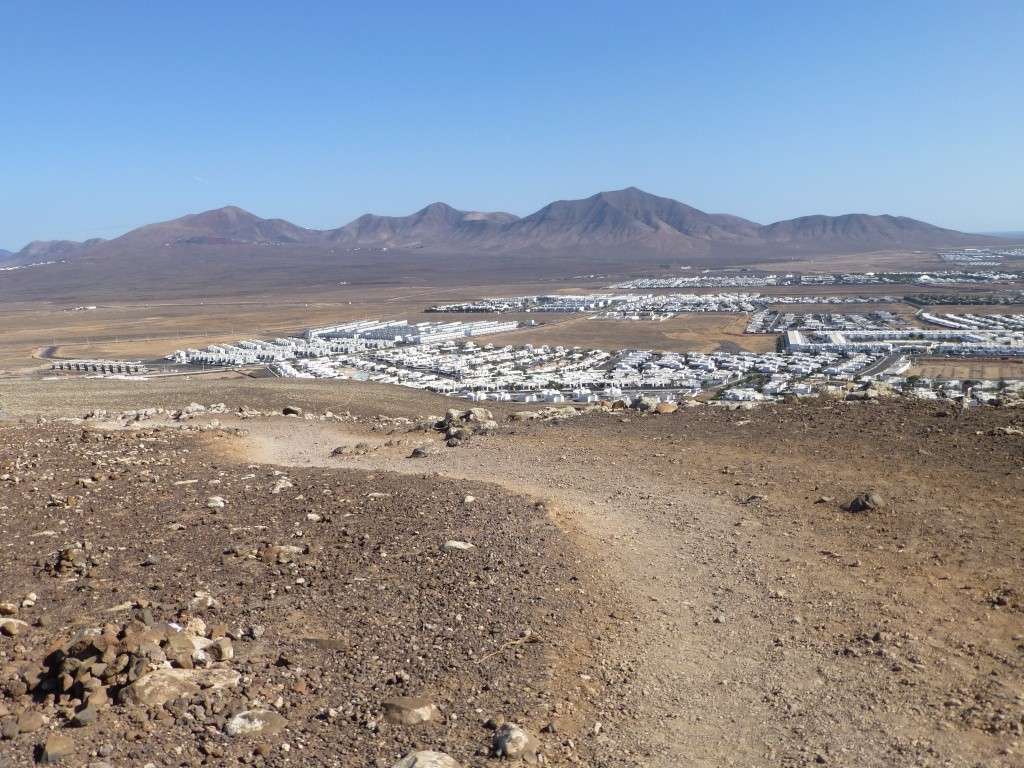 Now If I was going to have lunch with Mrs Db I would have to forget Faro Park and perhaps go another day but after my descent I came out to the bus stop at the Natura Palace, only to find I had just missed a bus, with another 25 minute wait.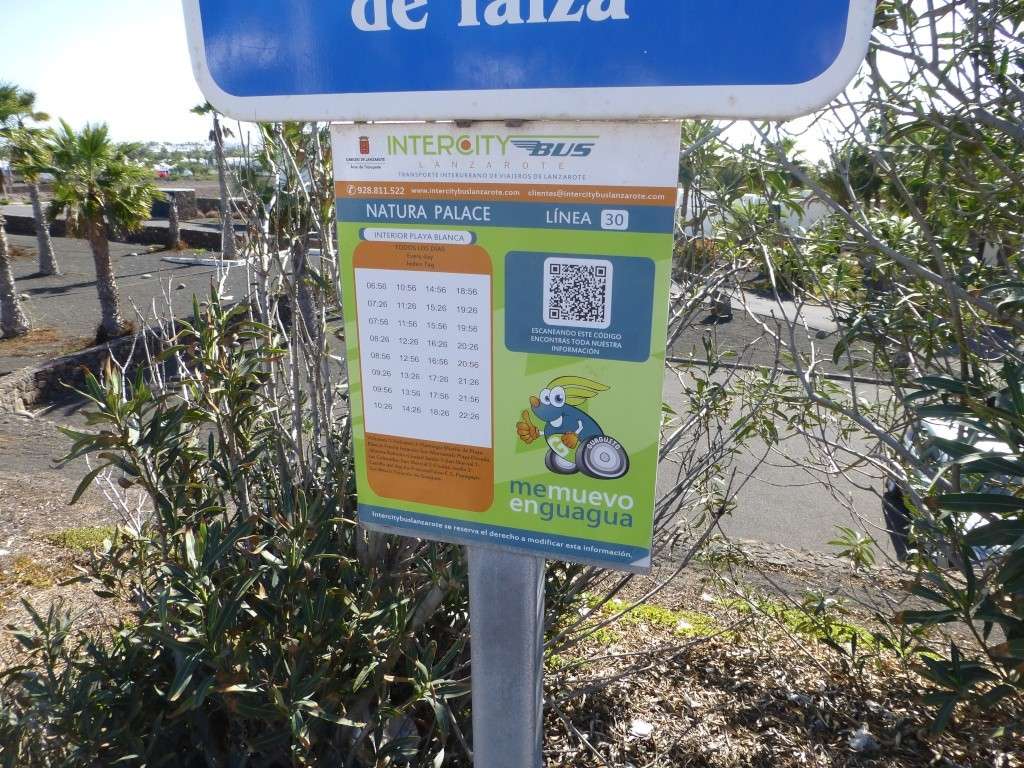 So I popped over the otherside of the road to see what time the bus ran to Faro Park and one was due any minute. I quickly texted Mrs Db and said I'm going to Faro Park and perhaps have a cake there but Mrs Db would have a snack in the pool bar, so sorted
so here I am at Faro Park, looking for a cake lol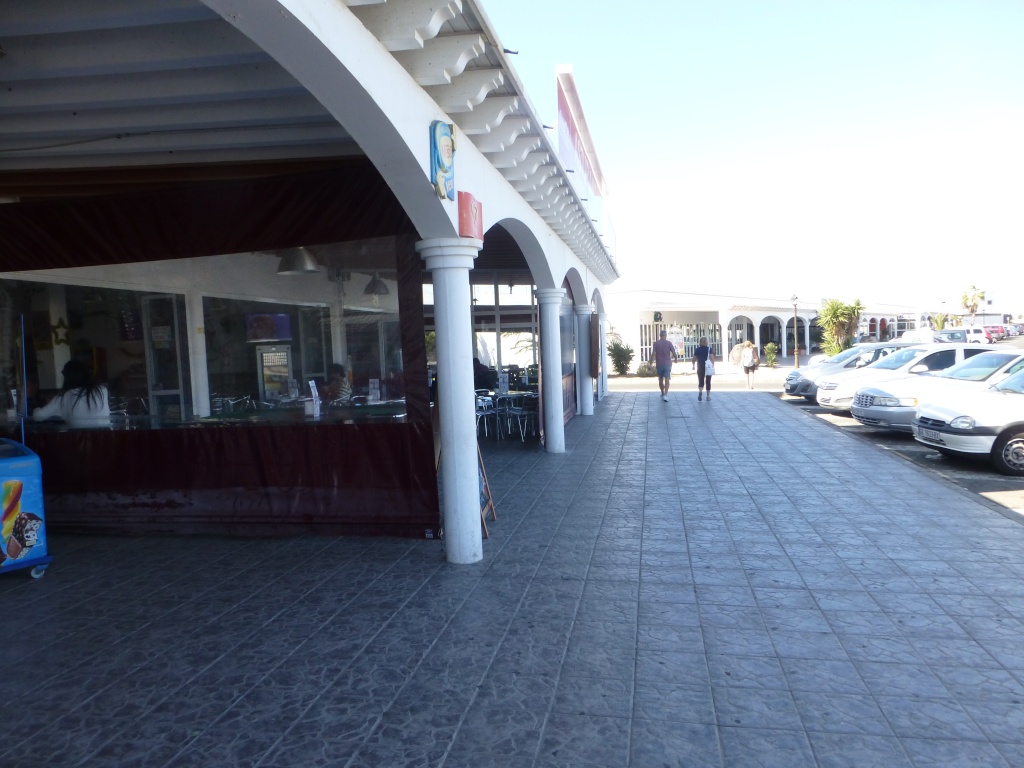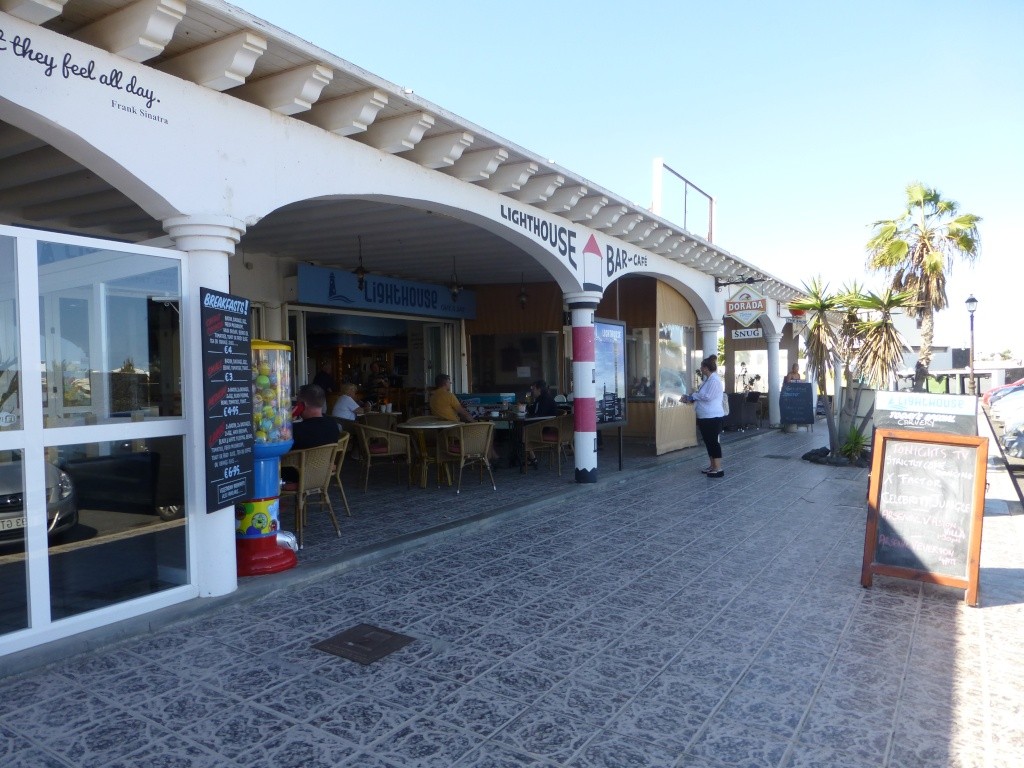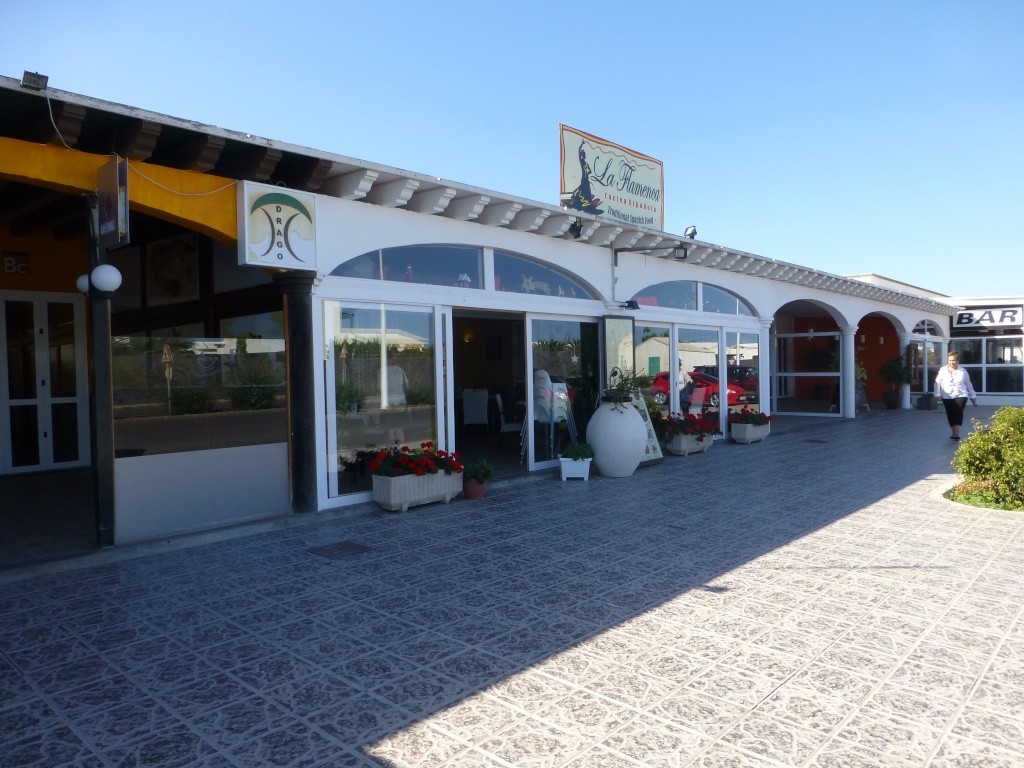 I went up and down twice looking for the cake shop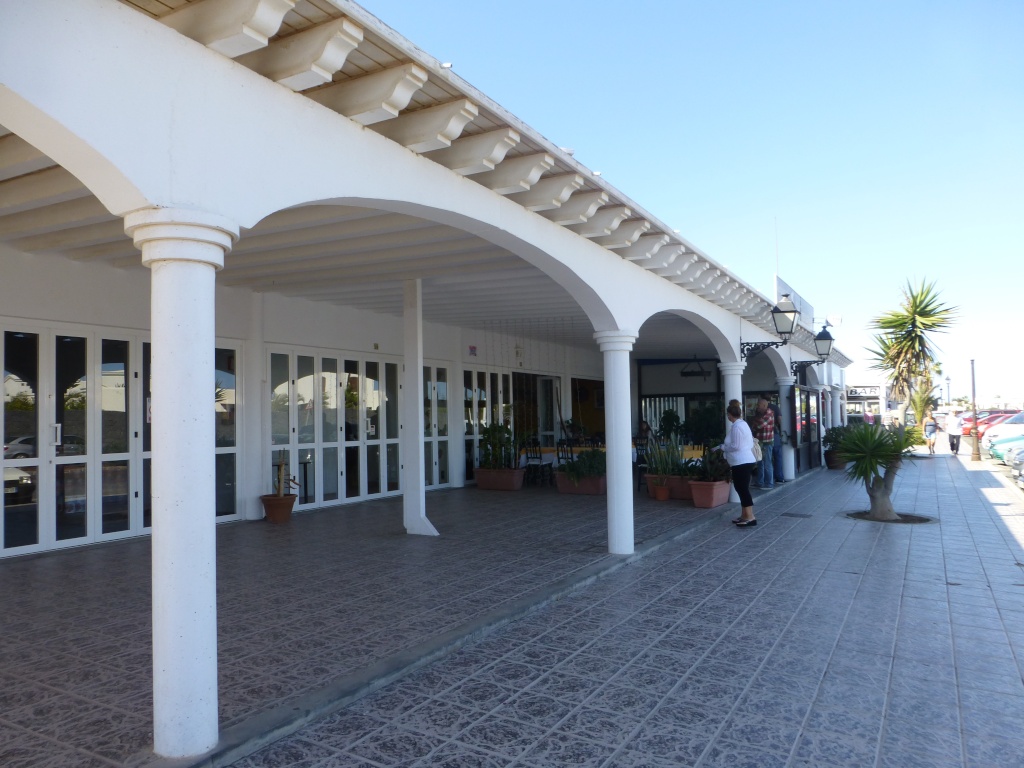 but couldn't spot it, I even went into a supermaket asking for the famous cake shop, she pointed to a fridge at the front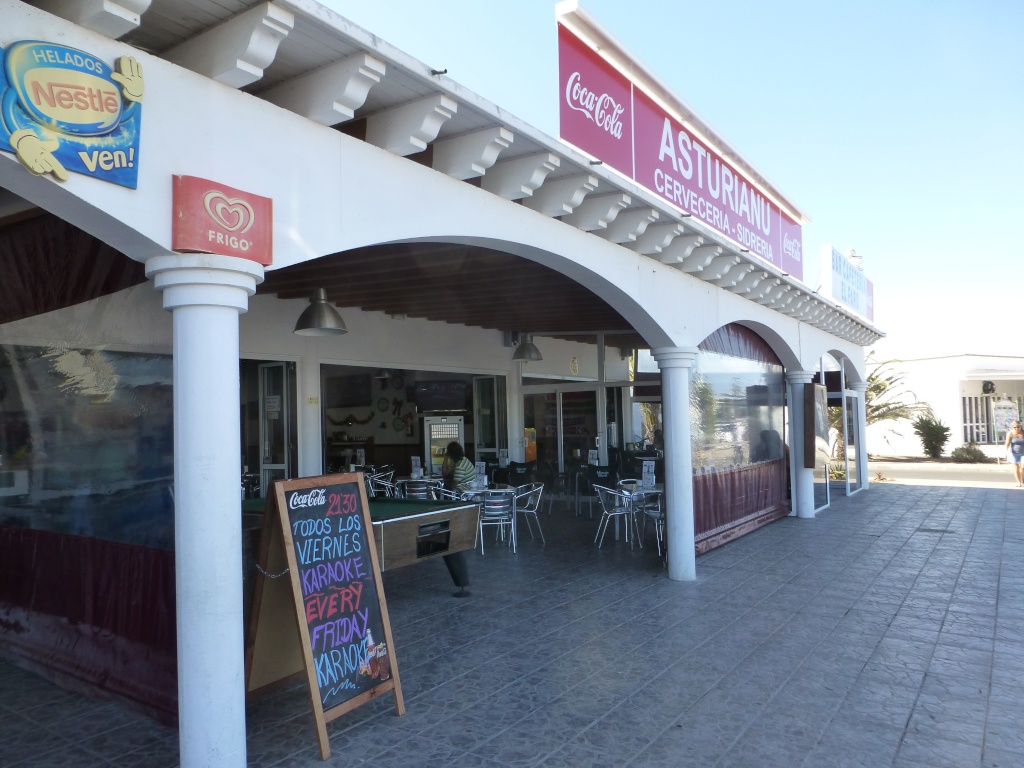 even thought of texting Jomark but it was his last day here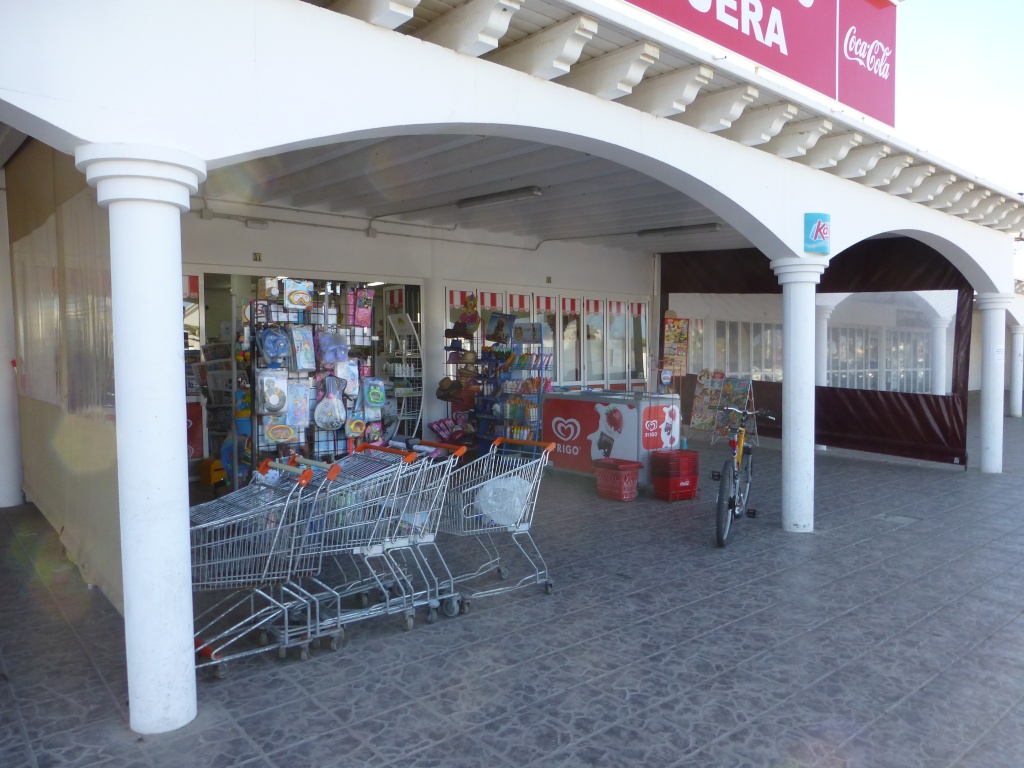 Then I saw the Lighthouse which has internet and printers facilities, not to be confused with the Lighthouse itself lol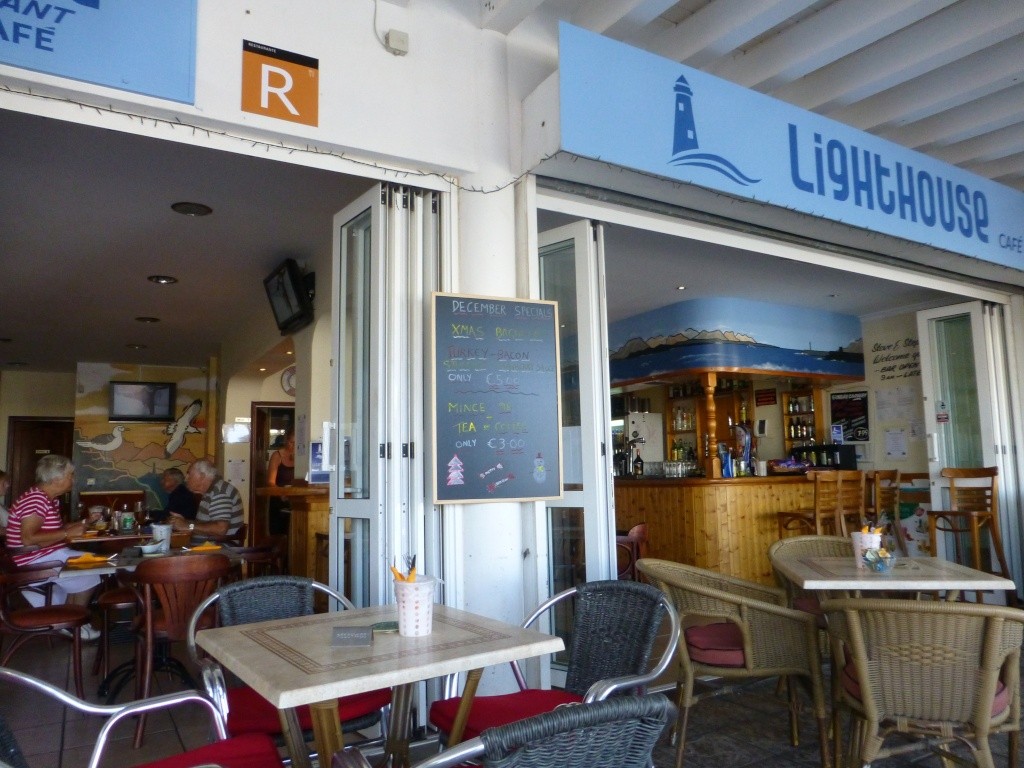 I saw the turkey bagette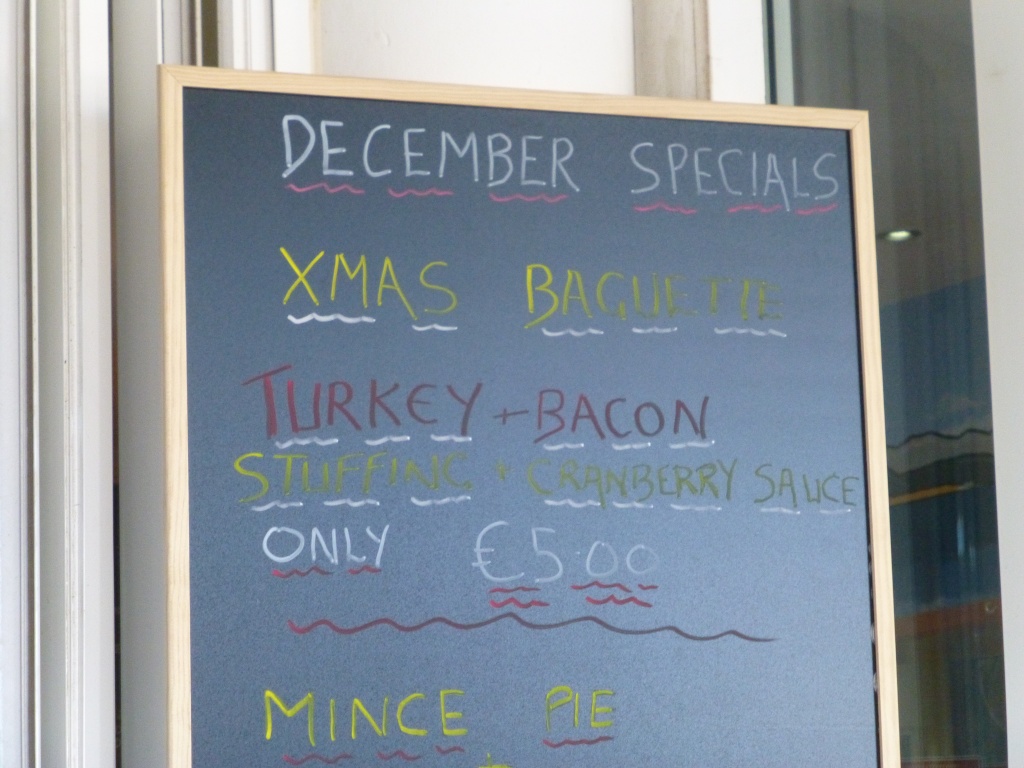 I think I ordered a christmas turkey thing but the lady said we only have on table left love, can I have it then, You go and sit down love and I'll tell you when it's ready. I sat at the table and others were being called and they came back with big dinners. Suddenly I saw a notice outside.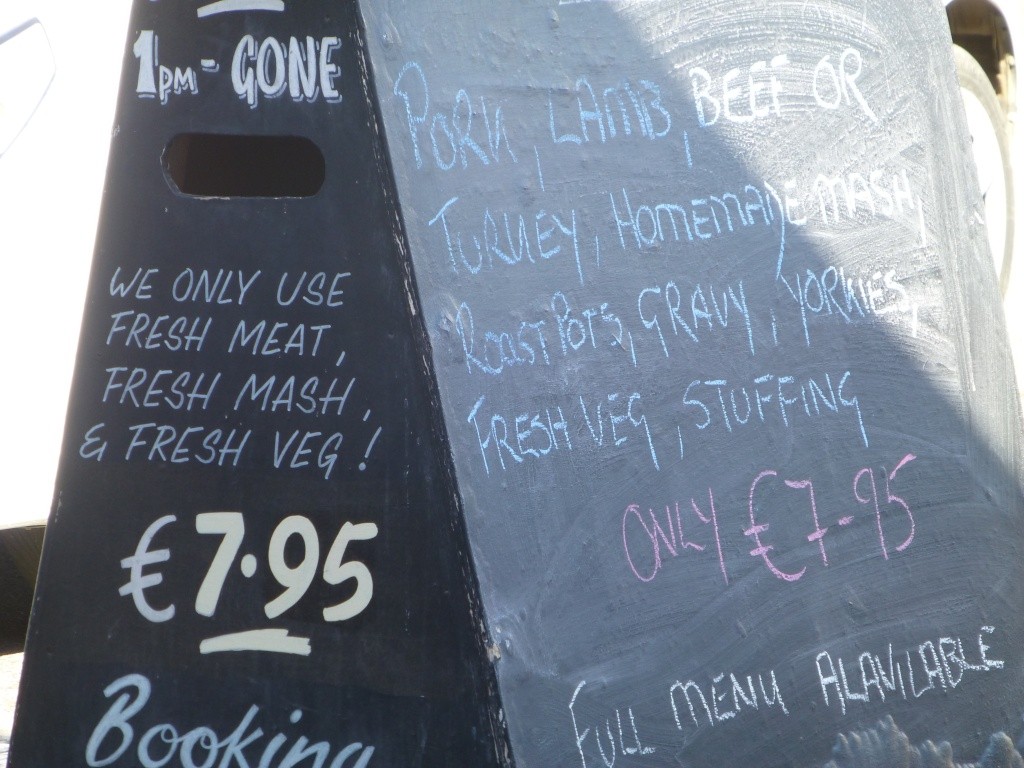 TEXT to Mrs Db, I think I have just ordered Christmas dinner  

 Lucky you came the reply, I havent had anything yet.
Well fortunately it was a carvery and you could help ourself to the potatoes etc, If I was an ex pat I would eat here every Sunday but the question was, could I eat this and still eat out tonight lol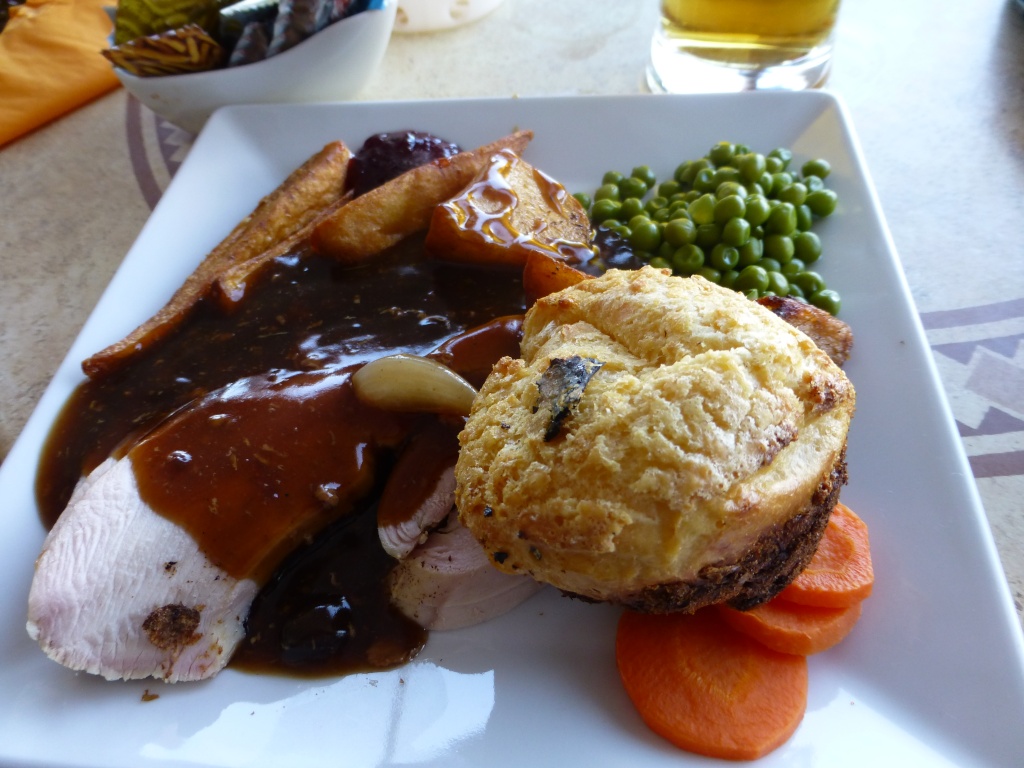 Across the table I spoke to two ex pats, asking them if they knew of the cake shop, "yes just two stores down", came the reply. How did I miss it twice 

The couple had lived here for a few years and I asked if they liked the life and they said the first few years was nice here but are now looking for a second place in the UK as they miss certain things over in the UK
Anyway rather full, the couple did suggested I walk back from the lighthouse, to burn it all off and buy Mrs Db a cake 

Anyway, here it is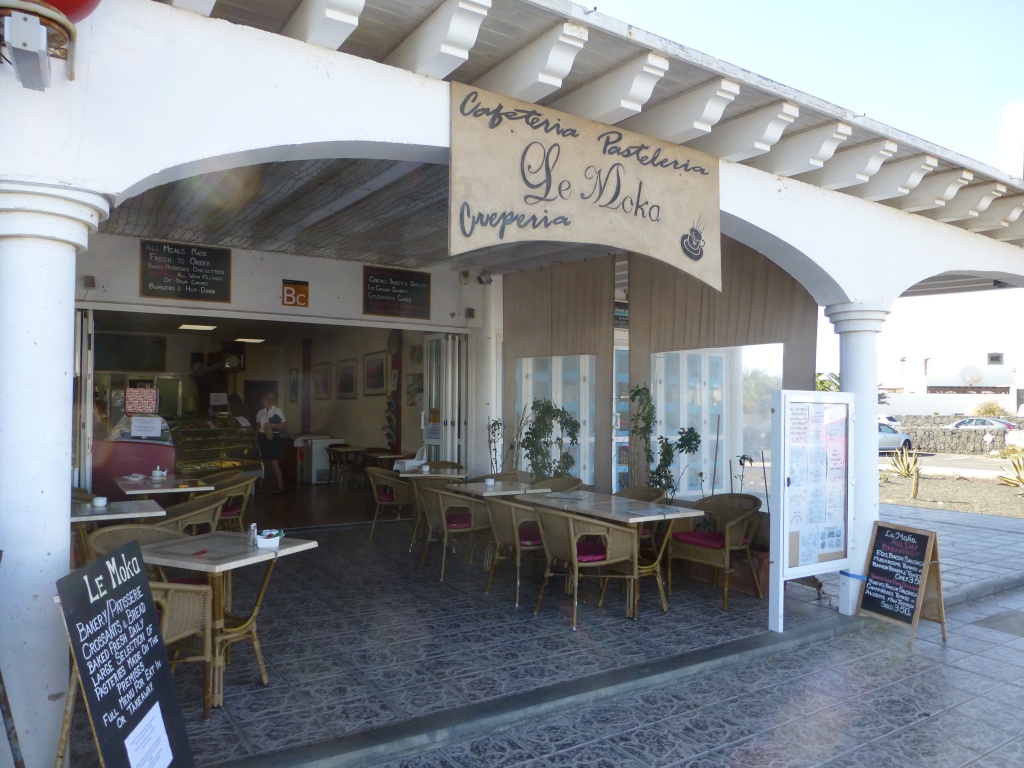 too full to buy a cake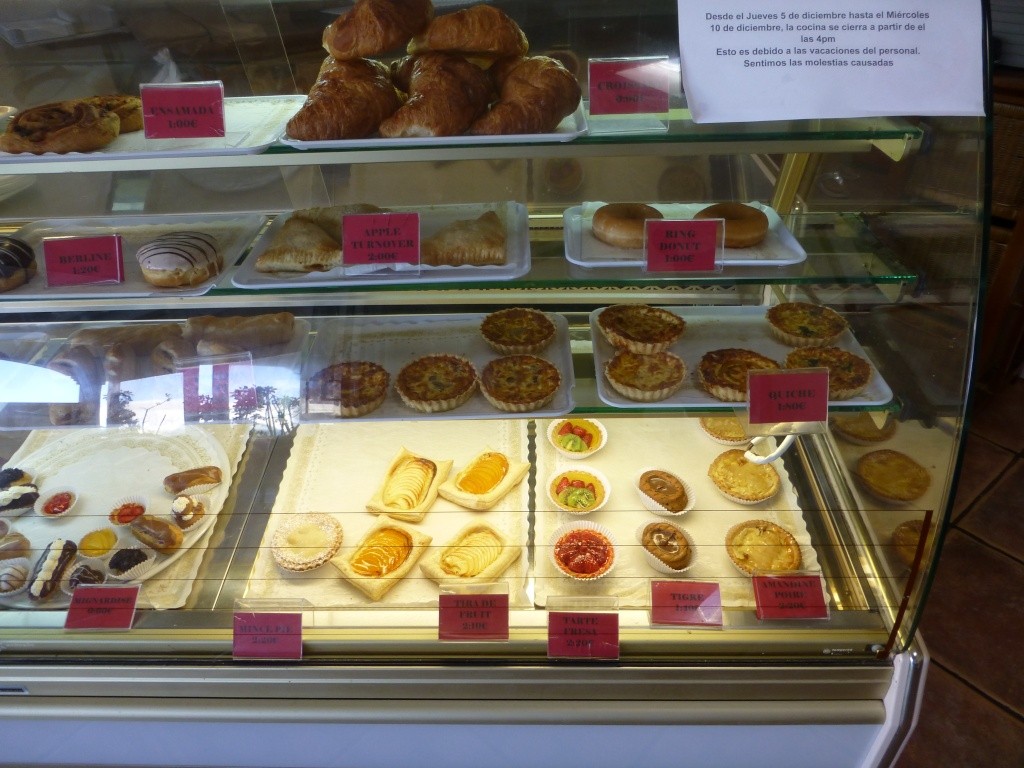 I approached the three ladies and said can I take pictures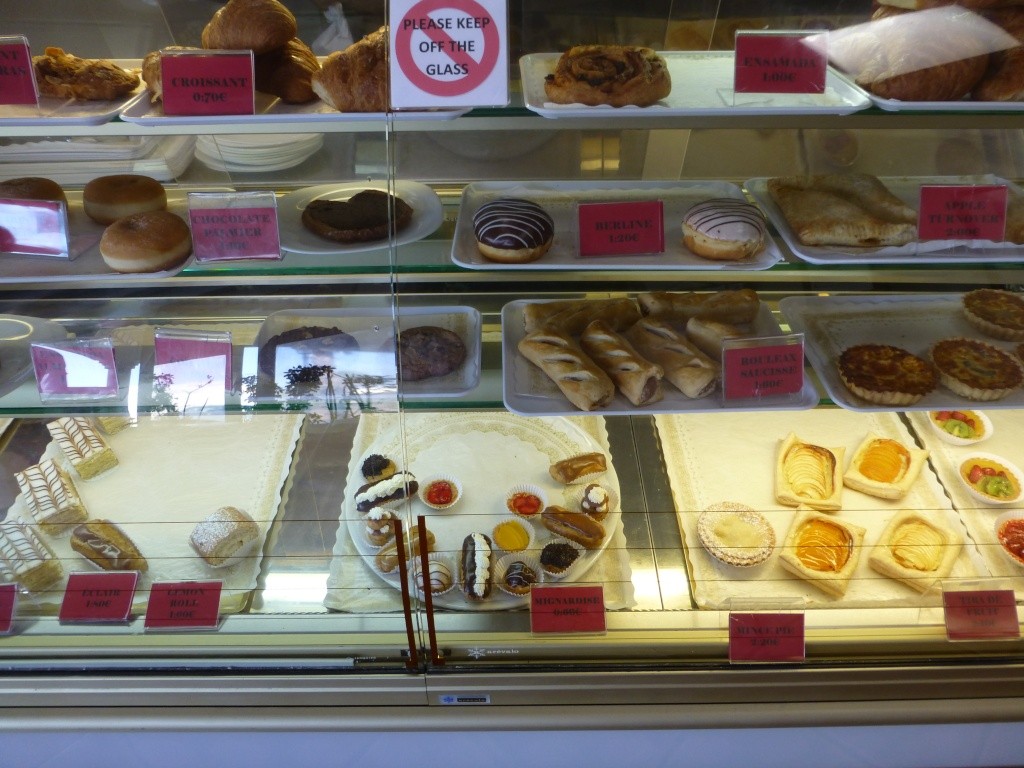 what for they said, well just to show the forum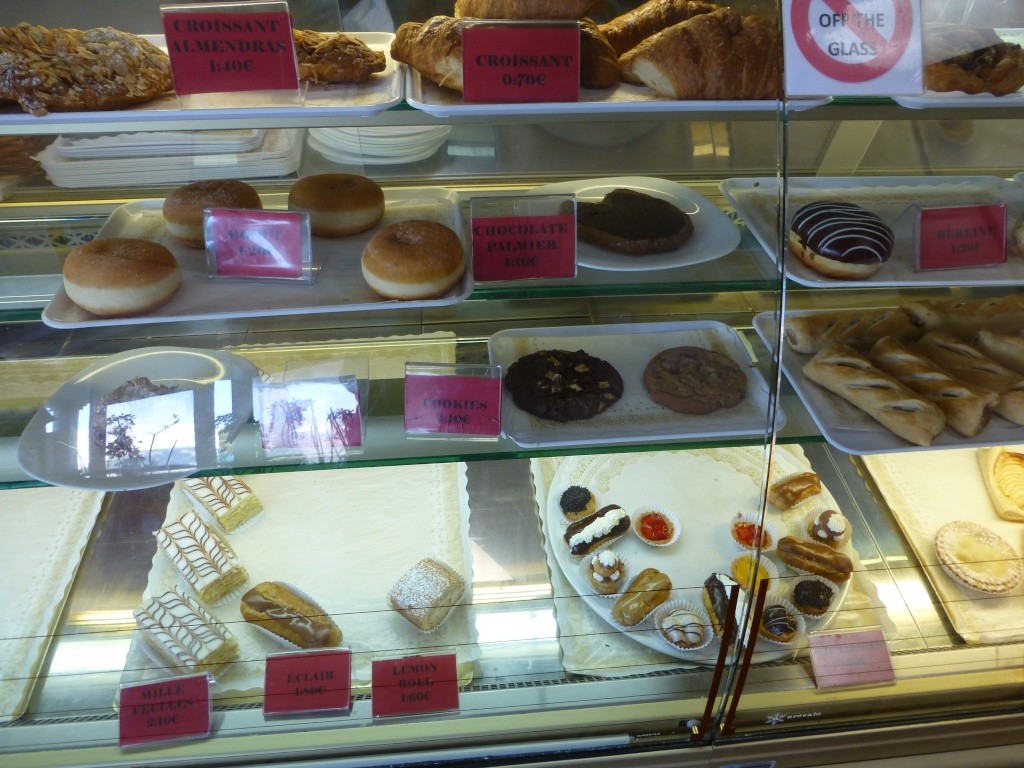 a lady arranged them together and said you really should comeback at 8am when the counters are loaded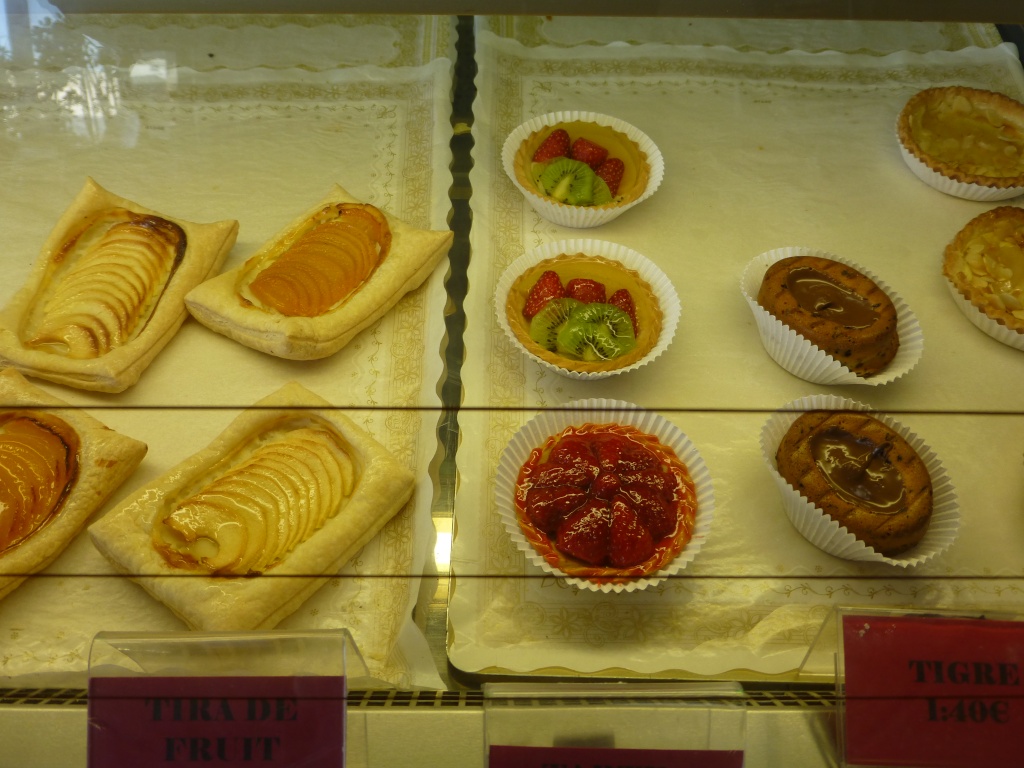 anyway I said farewell to Faro Park and headed for the bus stop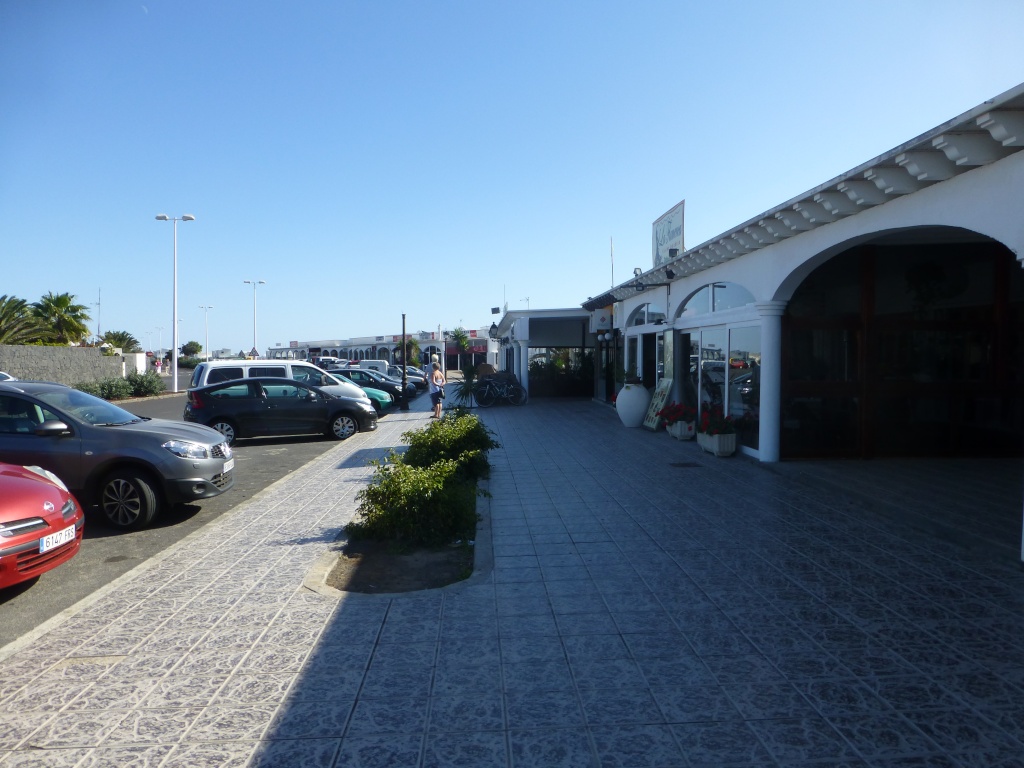 a flat rate fare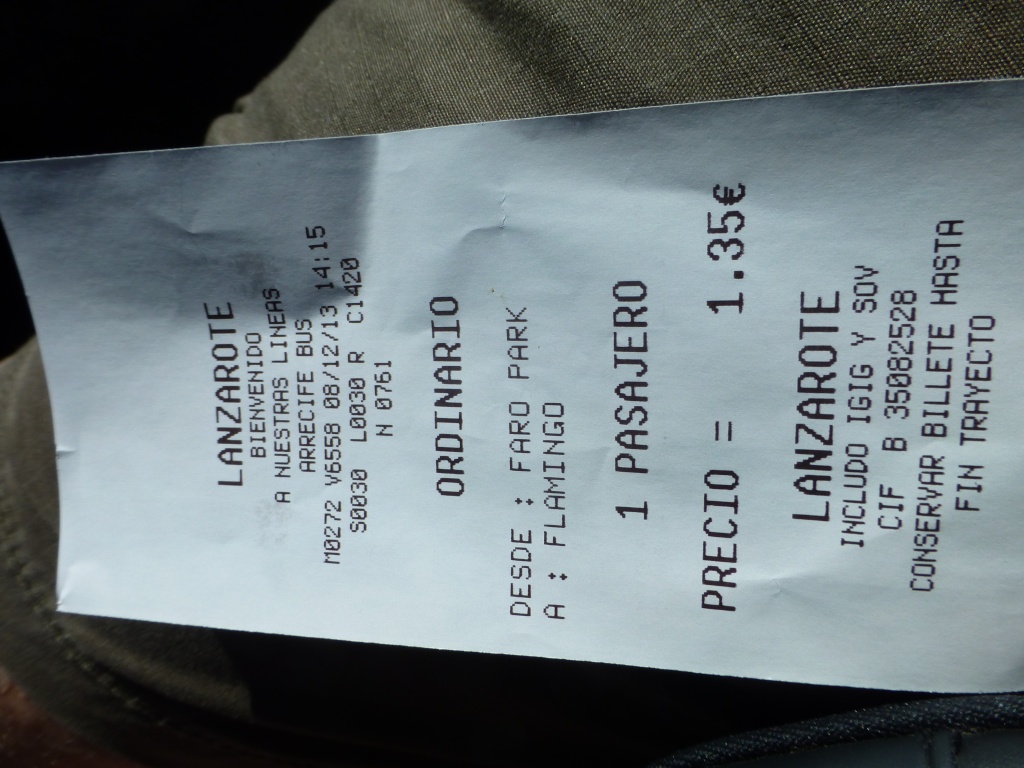 and now heading back to Mrs Db, with the old proverb of "you can't have a cake or eat it too" ringing in my ears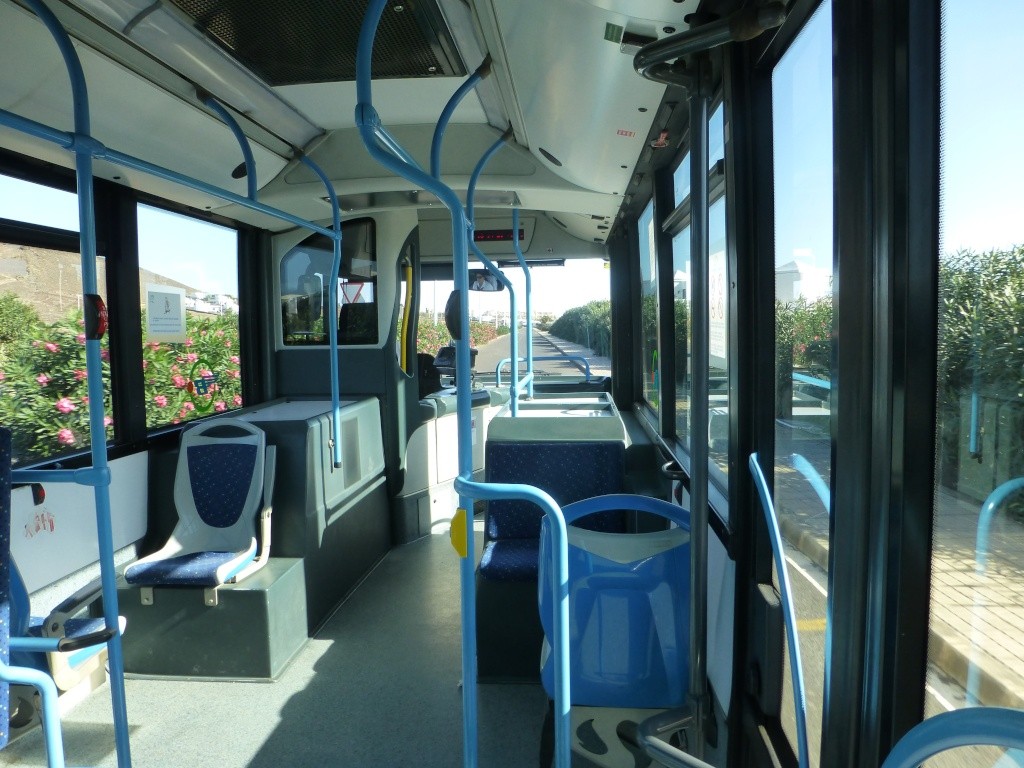 Mrs Db hadn't eaten anything, so I went to the apartment bar and ordered her a chicken toasted sandwich, well what else could I do
I think Mrs Db might fancy a cruise next year to keep me in lol, no sunset it had clouded over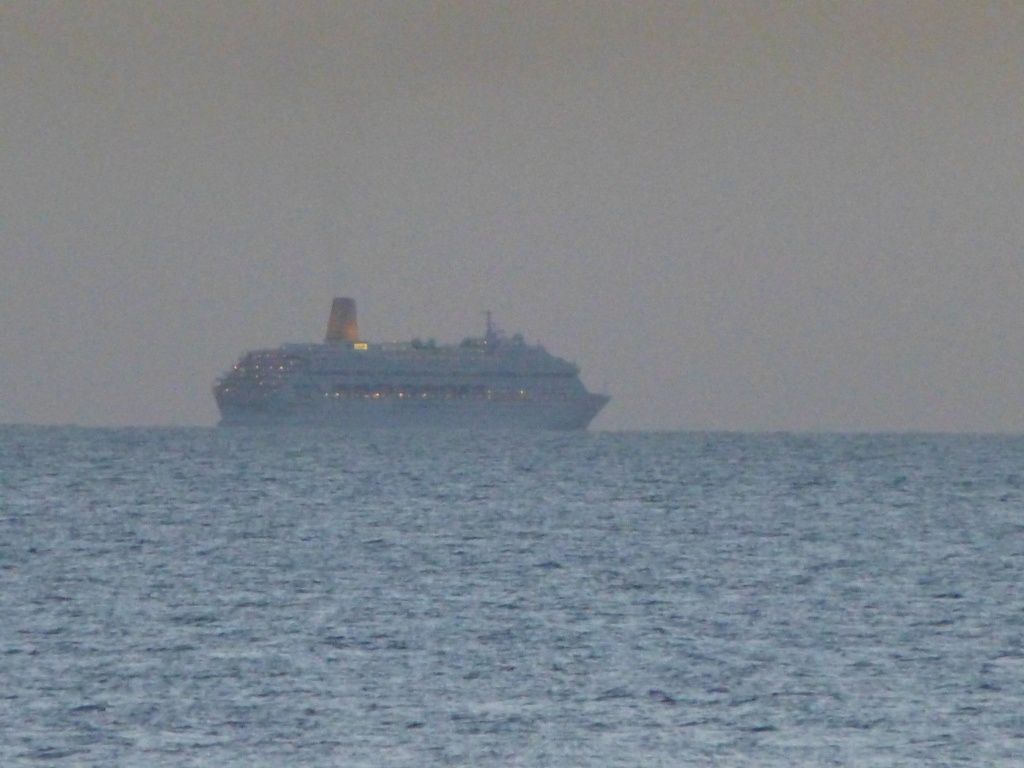 tonight we ate inthe Tipico Canario on the harbour front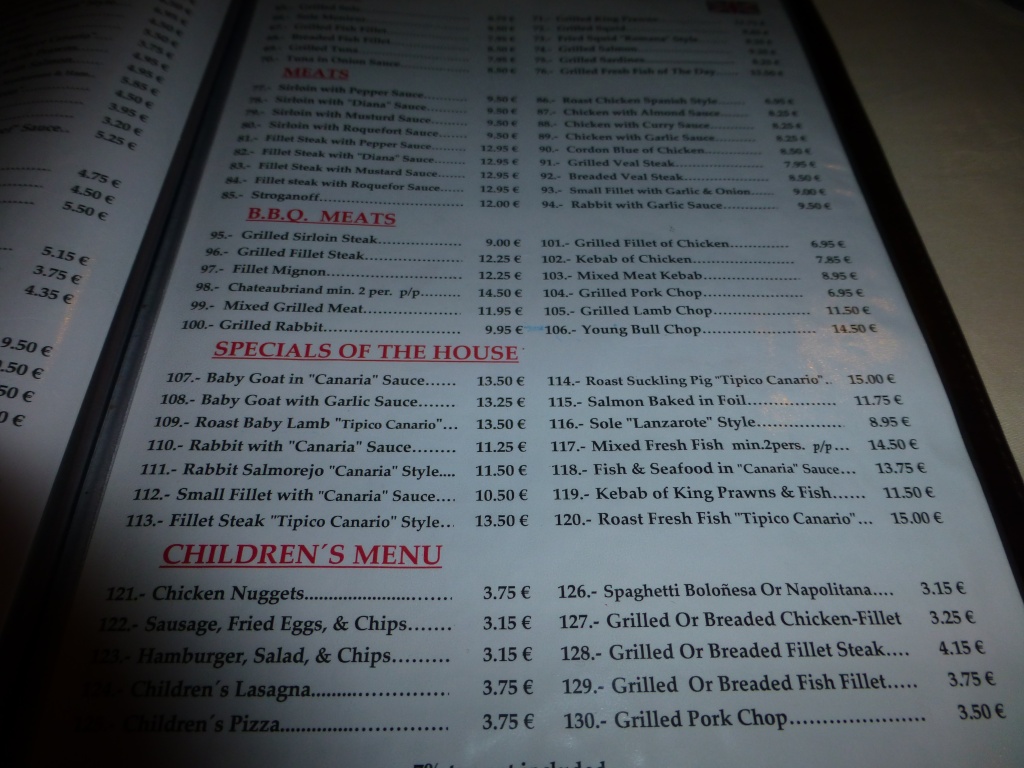 I had chicken cordon bleu lovely light batter around it (lucky for me)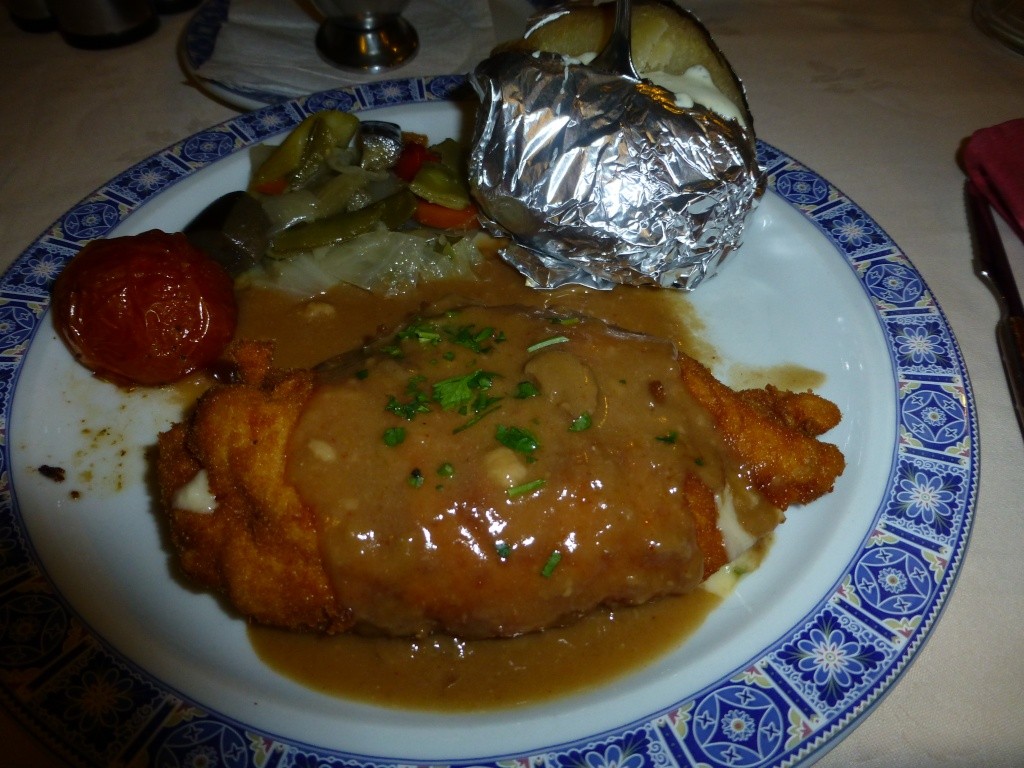 and a nice run down to the sea edge if needed lol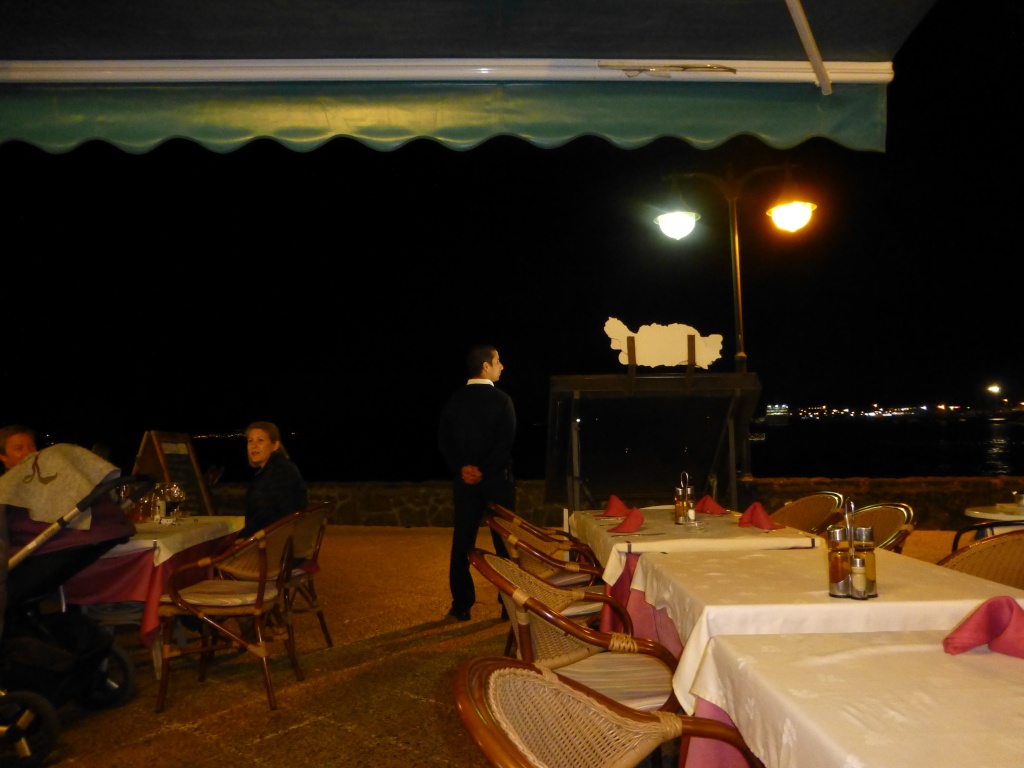 Mrs Db had peppered steak with the sauce in a separate bowl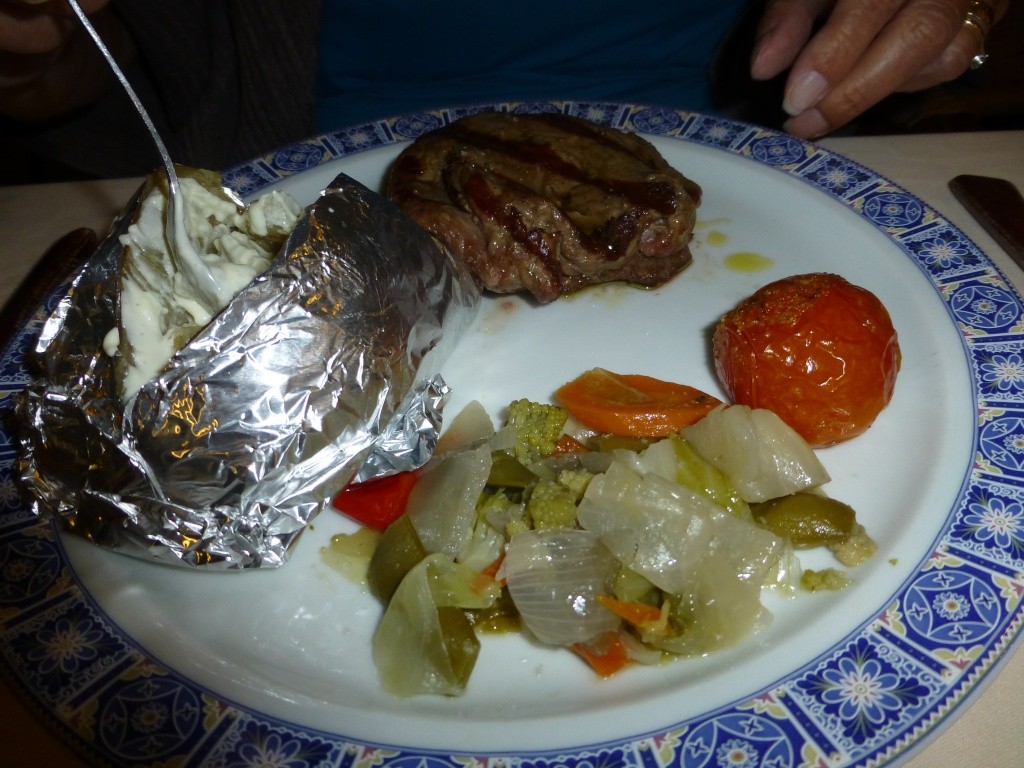 The house red was 9.25 euro's an nice evening
End of Day 8