The Parque Christobel apartments (actually bungalows) are situated in Playa de las Americas, Tenerife, they are at the Los Christianos end of town.
We stayed for a week in January 2015. We couldn't really fault the place. Here's why:
Check in was simple but the rooms wern't quite ready - at 1pm? - (wasn't expecting them until 2pm anyway) - so they gave us a free lunch from the all inclusive buffet! The food was what you would expect from all inc, but quite edible. We was staying self catering so this was our only experience with the hotels food offerings.
The dining room:
After lunch - where we was able to sit outside - we went to the rooms and they were absolutely ideal.
Lounge: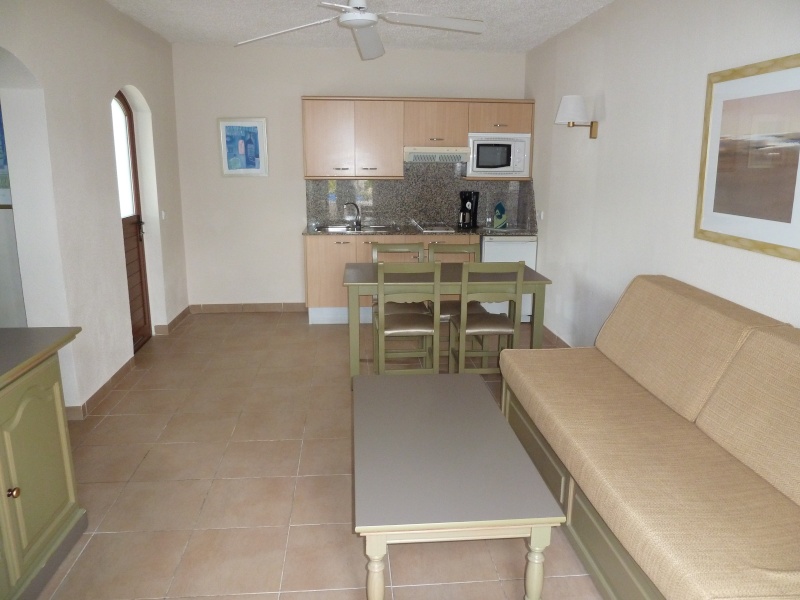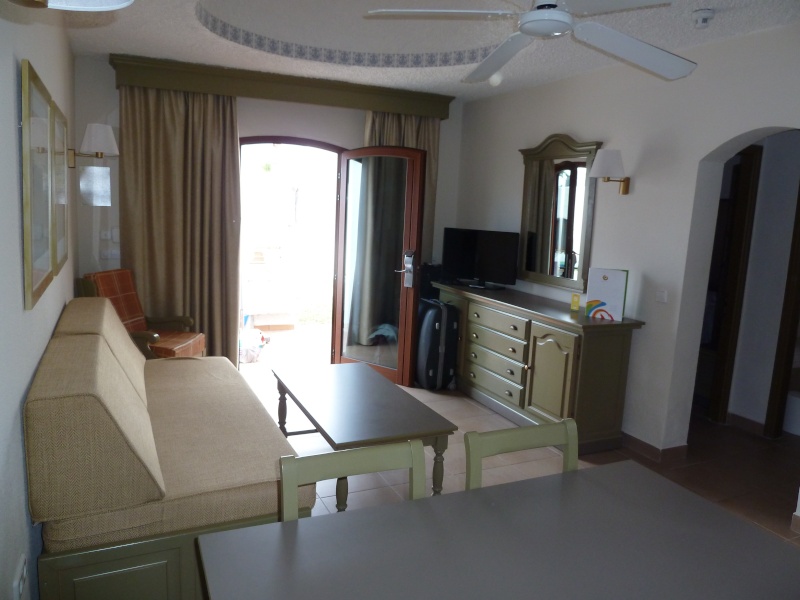 Plenty of TV channels on the 32 inch flat screen TV (free to use).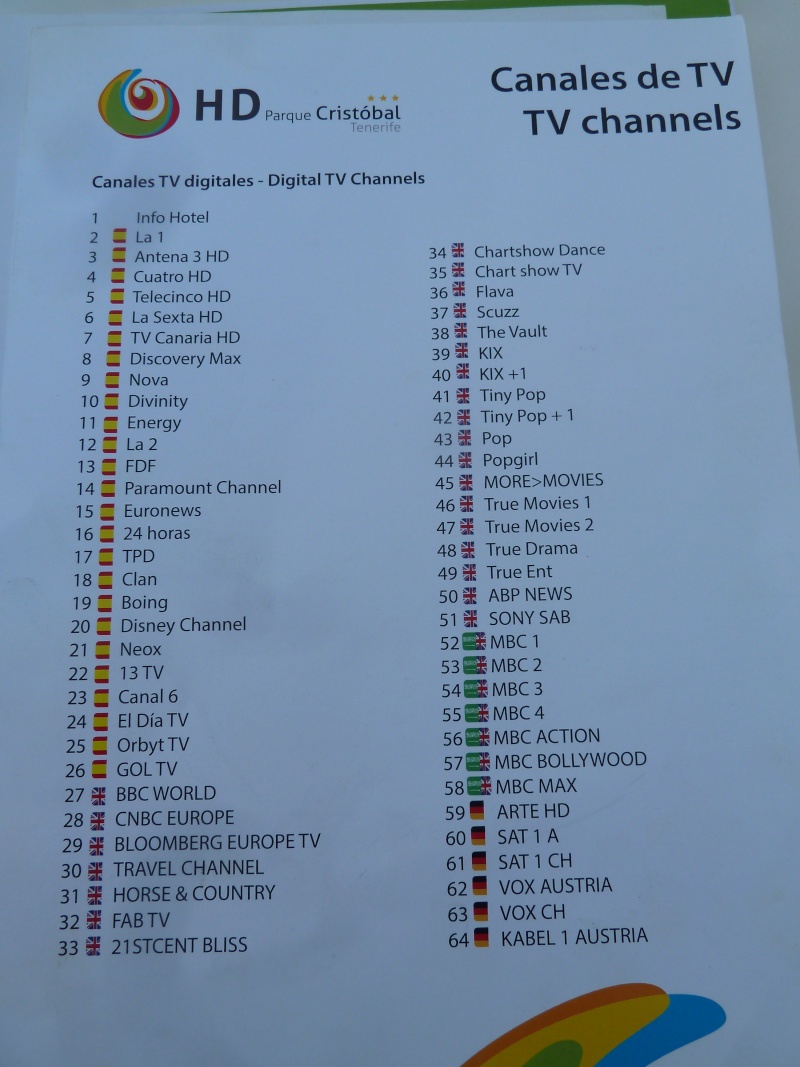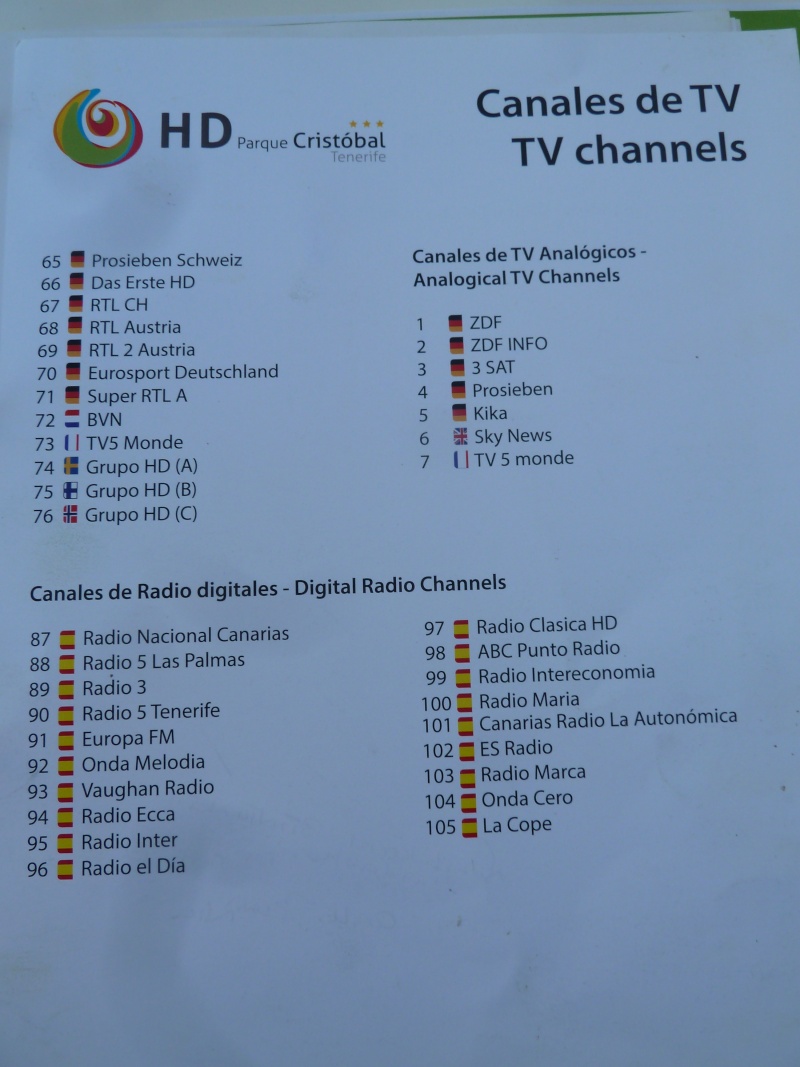 We also had fresh flowers every few days.
There was free wi fi all over the resort as well.
Bedroom: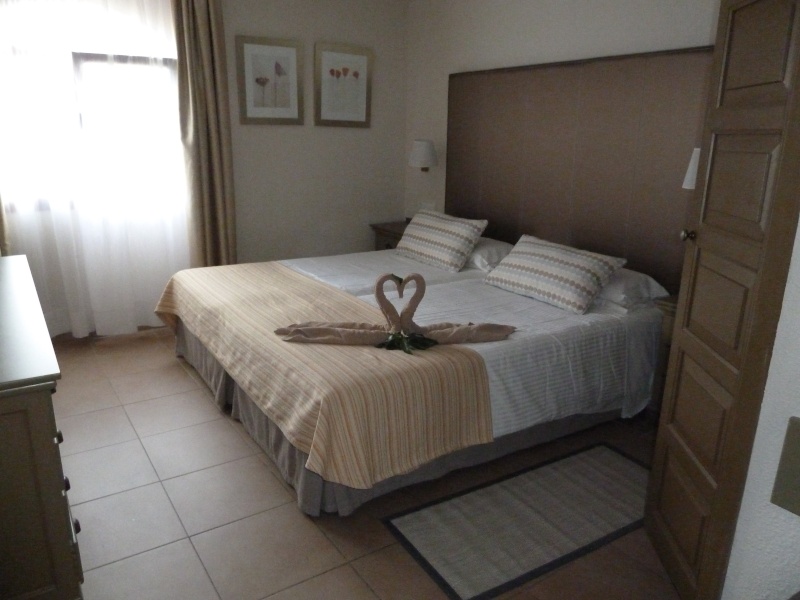 View to bathroom, which had a full bath, shower, and bidet.
We had a small patio with table & chairs and a parasol.
With a view down towards the main pool area: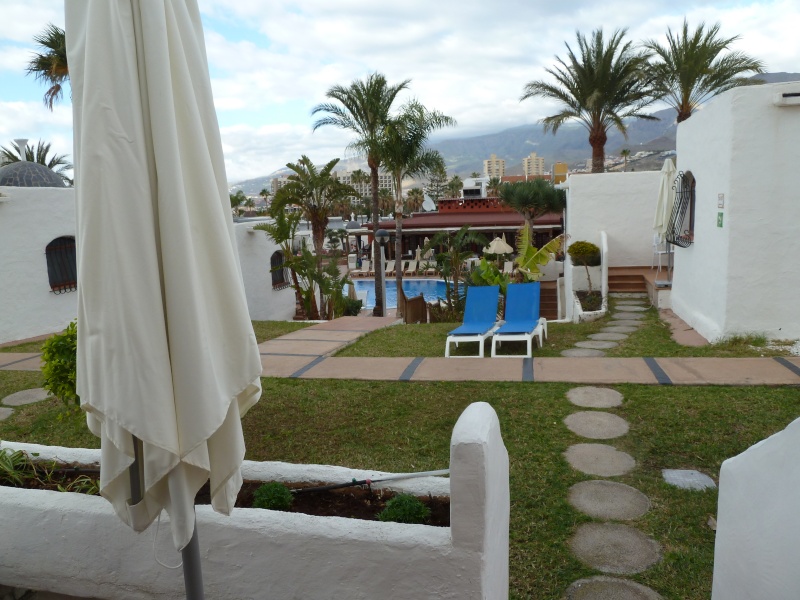 Each bungalow had it's own pair of sunbeds - which were fairly new - so you could sit in your own garden and not have to rush down to reserve sunbeds by the pool. They had a secondary hinge which could be set for under knee support if you were sitting up.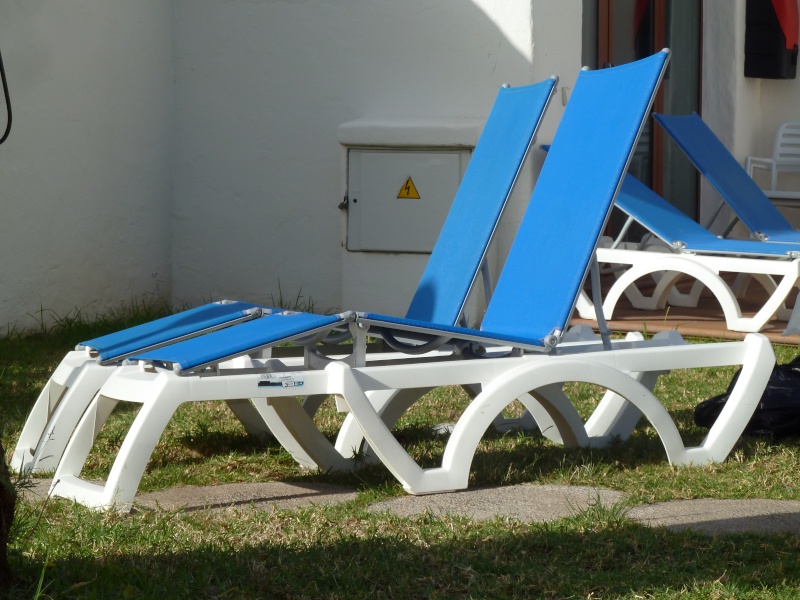 The general layout of the whole complex was of ground floor bungalows with your own patio area.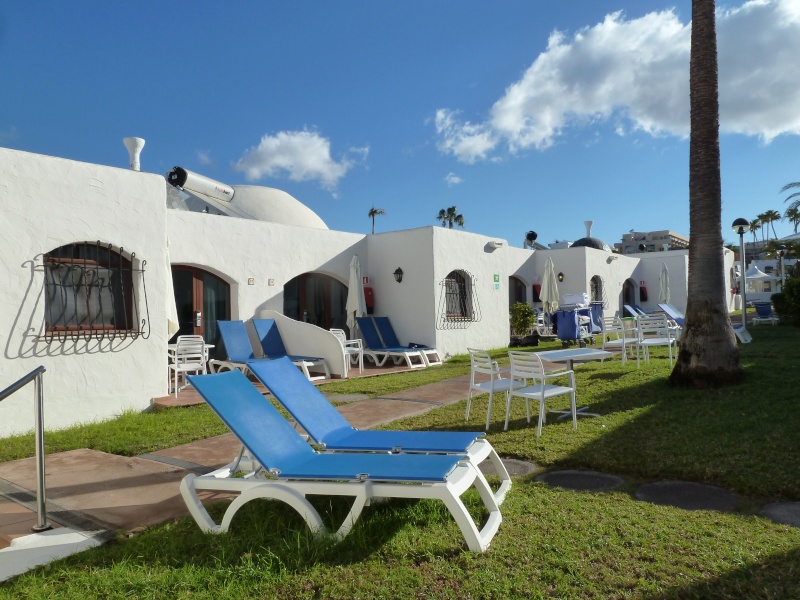 The main pool area at night:
which also had a long jacuzzi style pool with built in sunbeds
There was also a secondary (separate) pool area that was more dedicated to kids with slides and such...
There was also volleyball courts, 5  a side/tennis courts, a gym, etc etc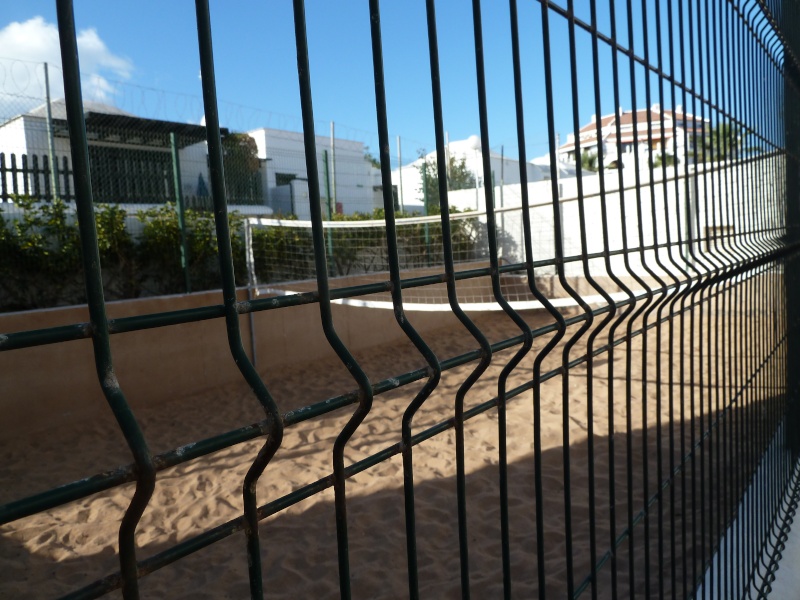 Lovely views of the mountains in the mornings, you could also see the sea to the left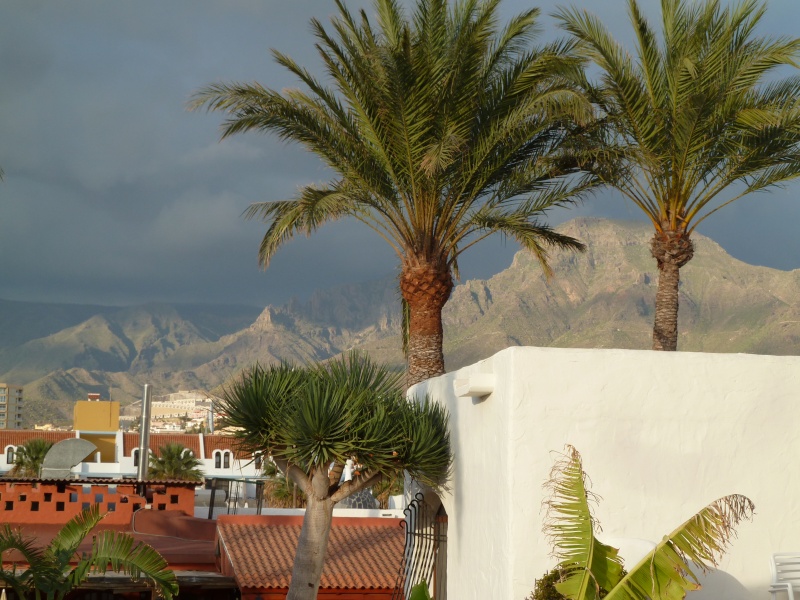 The hotel had the added bonus of being right in the heart of everything, right outside the front gate was bars/restos/beach, yet it was quiet at night, you had to use your room key to swipe to gain entrance, or else go through reception.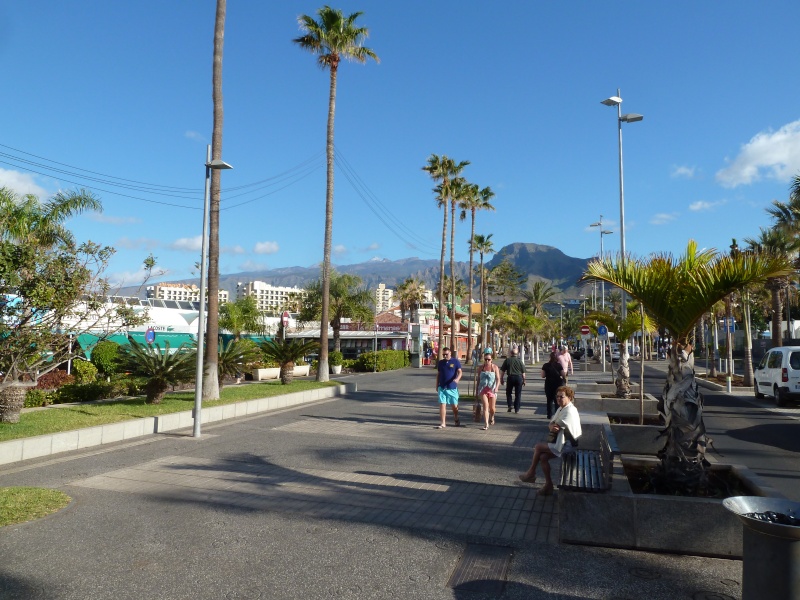 Absolutely recommended.