We booked the Day's Hotel which included 14 days free parking at Horley 4 miles from Gatwick through Holiday Extras that display all prices of hotels
available. The hotel was undergoing a refurbishment to three star standard according to Holiday Extras. The Hotel is called the Skylane Hotel and is
under the wing of the Day's Group.
http://www.holidayextras.co.uk/
Holiday Extra's claim to get up to 60% off and we did find they were cheaper than booking some of the hotels direct. Although there was a number
of hotels within the price range two/three weeks before, I left it till the week of going and most of the choices had gone. The 2 weeks parking and
the nights stay was £99 pounds, using credit card 2%, cancellation insurance £2.50 if required
On arrival we parked the car in a big car park at the front and we checked in and booked their minibus for 7:30am at the addional cost of £3 each return
The car is moved by staff the next morning and you keep your car keys overnight, which is handy as you can put overnight stuff not
needed on holiday in the boot
our room was on the 1st floor and we used the lift with the cases but found we had
to go down and up a couple of steps to get to the room provided (If you are disabled this may a problem).
The room key was card entry.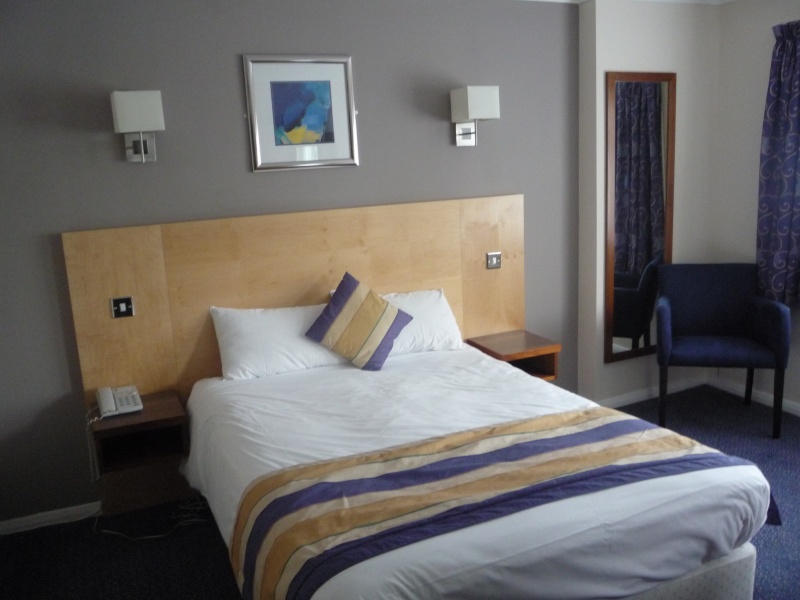 IMO the room was similar to a Premier Inn standard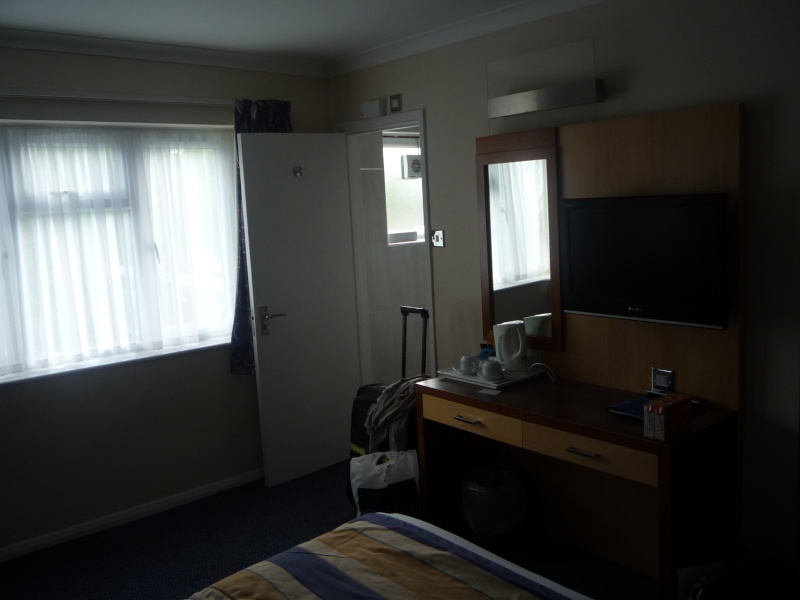 The bathroom had recently been refurbished
The room overlooked a rough garden and with the window open, it was a bit noisy from road traffic and trains but the windows
were double glazed and the room had air conditioning, so no problems there.
We used their restaurant for a meal that evening, the place had been refurbished and they had put in plastic beams that IMO just
didn't work. One ordered the meal at the bar and only one chap was serving and taking orders. Also holiday extras gave us a complimentary
free glass of wine or £2.50 off our meal. I was told I would have to go reception to get a voucher to have this offer and that it only applied
to three courses on the Table D' Hote
Well I'm a Yorkshireman so I went and got 2 vouchers, wine was from £12.50 a bottle.
I thought this was going to be long wait as a number of people were queuing but suddenly more staff came in. The meal was surprising very good and value for money but presentation crockery was not quite there but it's just an overnight stay.
There was Al A Carte also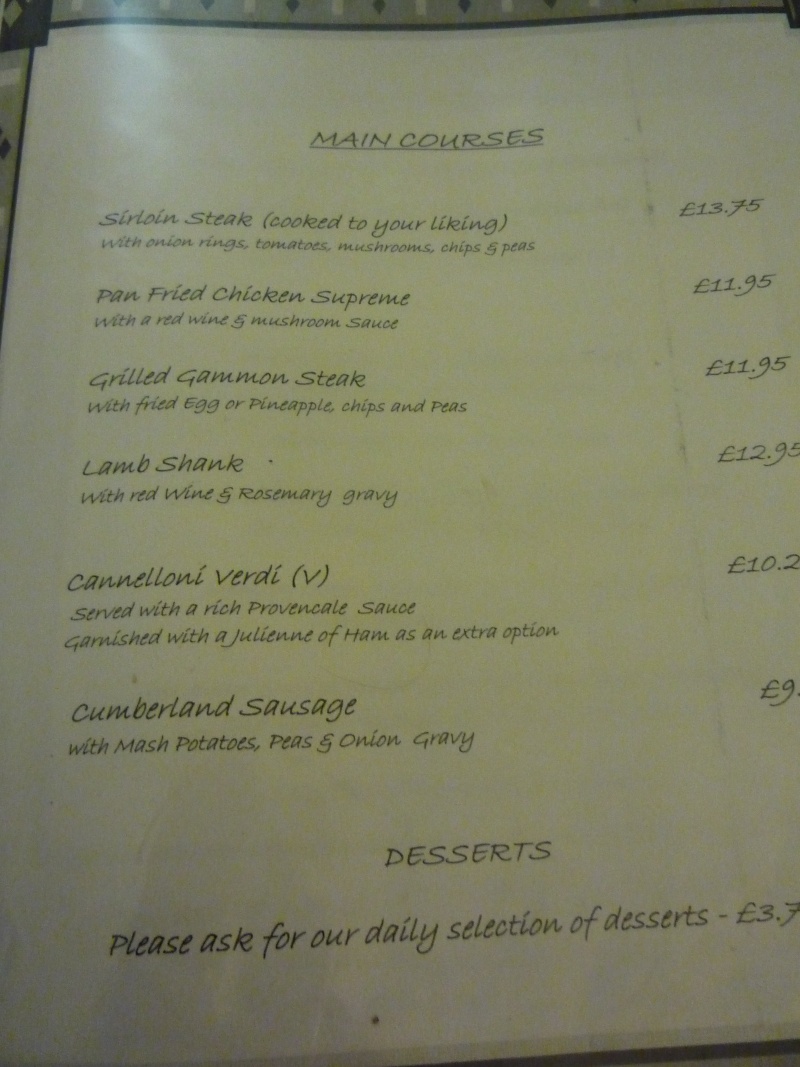 The bed was quite comfortable and the next morning we handed our car keys into reception and the minibus left on time. The journey to the
airport took about 15 minutes and no real traffic problems
On return we rang a number from the pickup area in Gatwick, we gave our name and they said if we had just missed the bus they would return
the minbus immediately. Well we waited about 20 minutes and in my opinion was probably about average for the wait.
We were taken back to the hotel and handed our keys at reception, the car was parked in the car park in front of the hotel fine no problems
Would we use them again, yes but just may look at one a little nearer the airport